The Bangladesh Bureau of Education Information and Statistics (BANBEIS) has started requiring Student Unique ID form as part of the Establishment of Integrated Educational Information Management System (IEIMS) project. This step has been taken in order to carry out the government's decision. As part of their effort, a Student unique ID form must be created.
Students must take extra precaution when completing the Student Unique ID form and submit to their teachers. The process has no fees. We will assist you in obtaining a PDF form for the Student Unique ID form.
Recommend for you
 Student Unique ID Form Download PDF
To fill out the Student Unique ID form, you must download the PDF copy and then print it out. You must fill it in carefully and submit it to your teacher. The PDF copy is available on the official BANBEIS website. You can find them by following this link shown here. There are different Student Unique ID forms for schools, colleges, private universities, madrasahs, etc.
Make sure you choose the right form. You can easily download it from our website as well. We have done our finest to make the downloading process as easy for you as possible. You will find the Student Unique ID form below on our website. You can download Unique ID Form PDF easily by clicking on the link shown right here.
Necessary Documents Needed for Student Unique ID Form
Candidates need to have some necessary documents with form for student unique id form. The documents are mentioned below:
Two passport size color photographs (Background of the photographs must be white).
Photocopy of Birth Certificate of the candidate. (Birth Certificate registration Online)
Photocopy of National ID card of Father and Mother. (NID Online Copy Download)
Birth Certificate Father and Mother (if available).
Photocopy of National Id card of the guardian if Father and Mother are dead.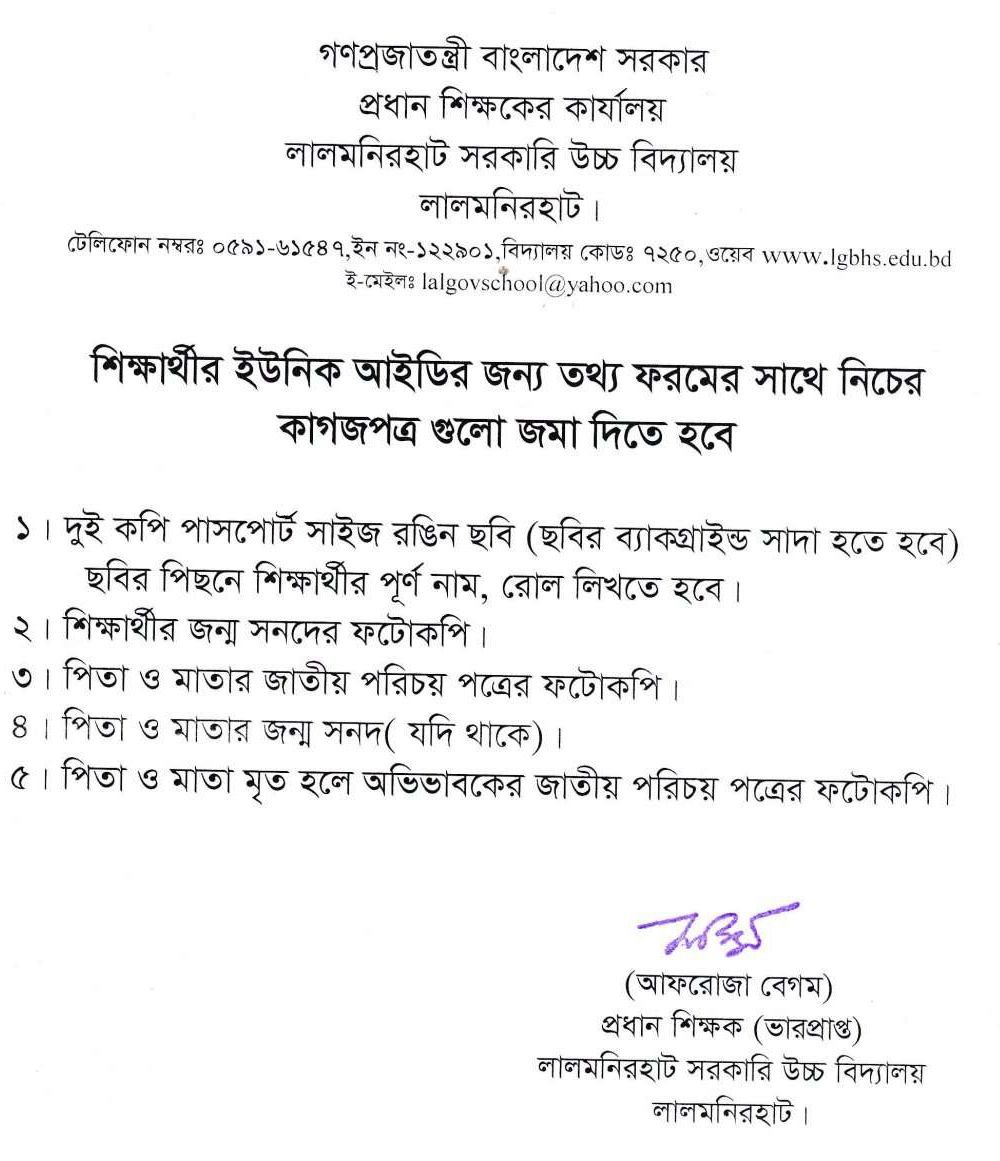 IEIMS Form PDF
The Bureau of Educational Information and Statistics (BANBEIS) will provide the specific form to schools, colleges, and madrasahs through Thana education offices and educational institutes will be required to complete the compulsory steps to finish this work carefully. In case you are wondering what information is needed, students have to provide the NID number, name, date of birth, etc. of any of the parents.
The information of the father or mother of the student will be sent from the database of the NID authority for verification. NID's information providing birth registration information of parents is not mandatory. However, if there is no NID, online Registration will be required.SSC and HSC candidates of 2022 also have to fill the information sheet. The educational institution cannot accept money from the students or parents for filling up the information sheet. Education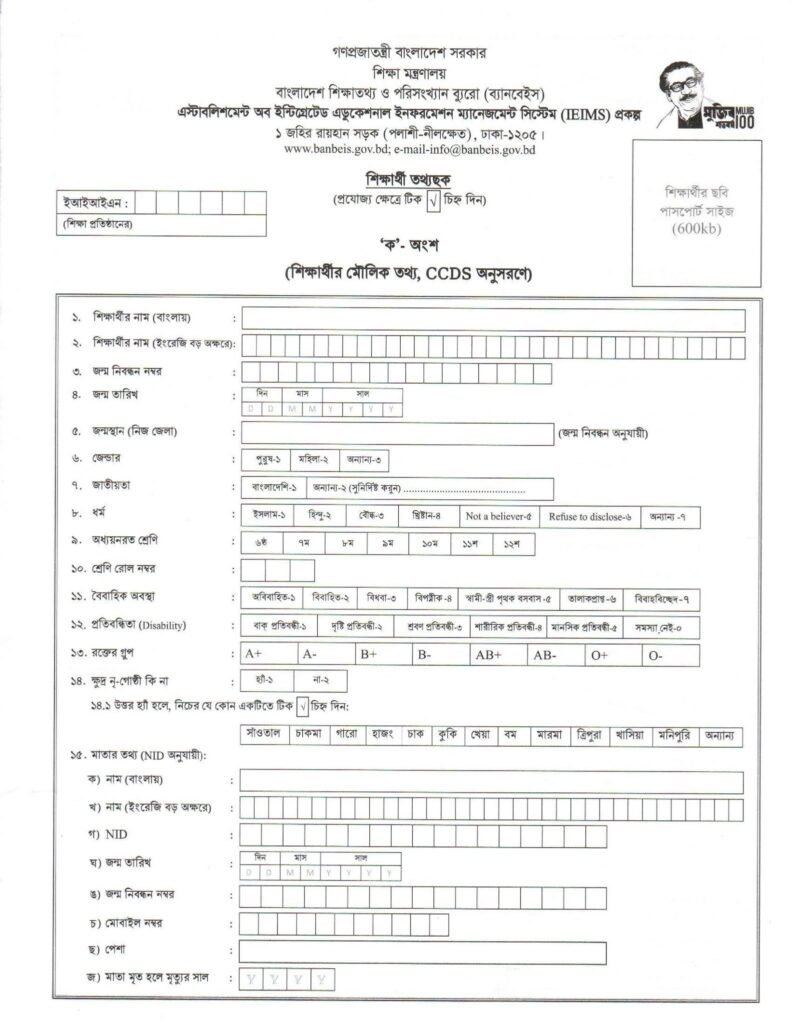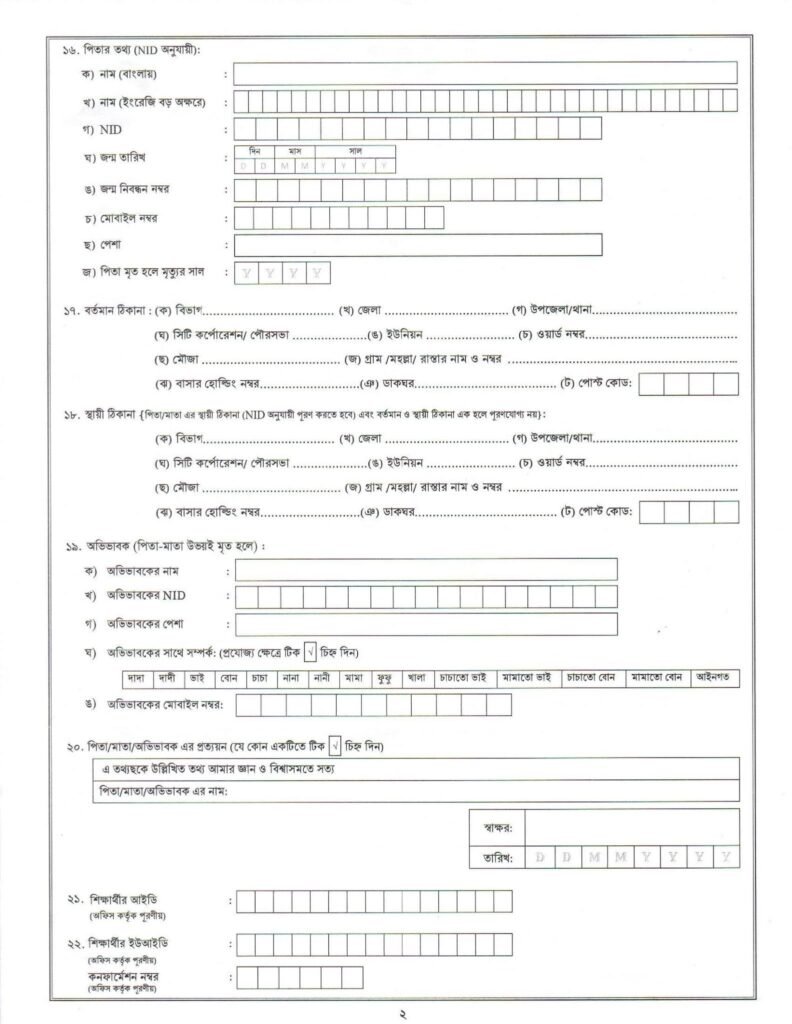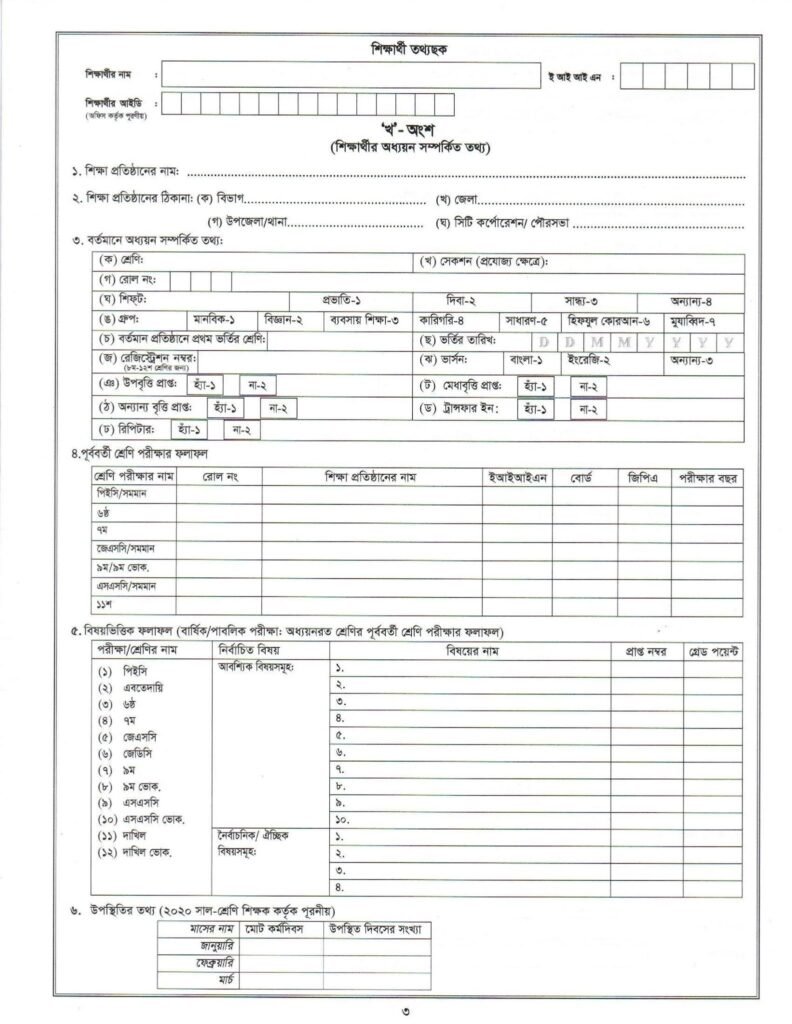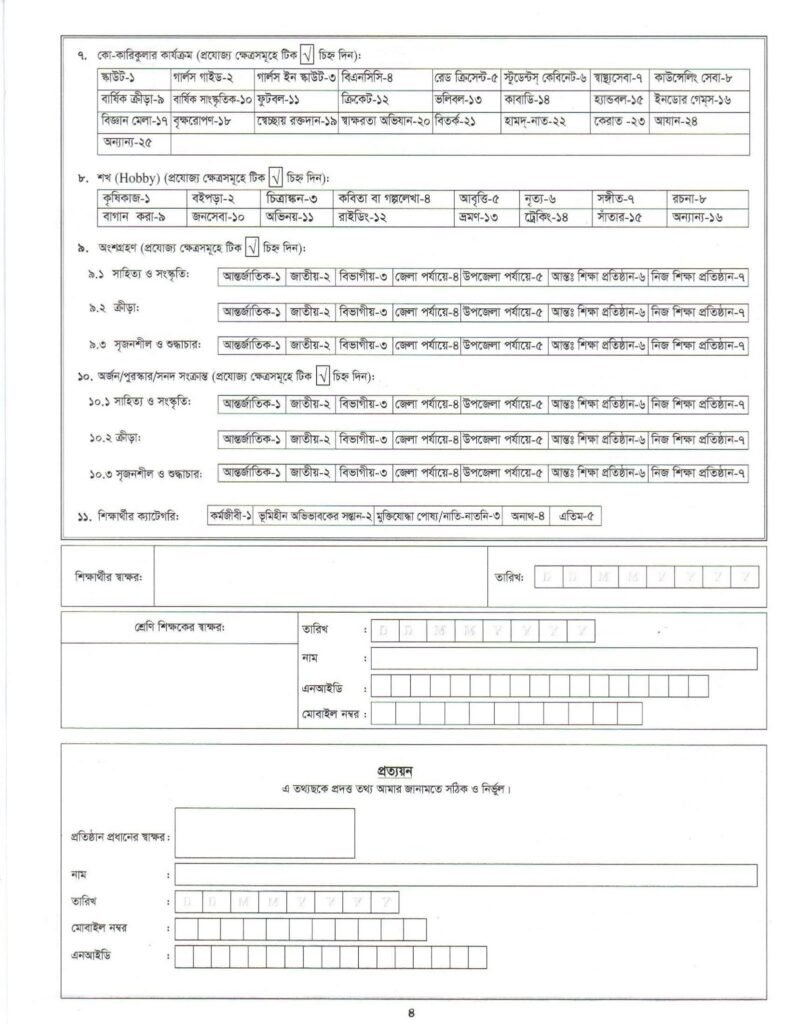 Unique Id Form For School
The student unique ID form for school, college, university, and Madrasa can be found here. The form is available for download and printing in PDF format. Use the download button provided below to obtain a copy of this form.IEIMS has created a high-quality PDF Student Profile Form for Education ERP (EMIS). You can download the IEIMS form by going to the link shown here. If you want to download the IEIMS form PDF directly from our website then click here.
Unique Id Form For College
Here we will help you to get student's unique id form for college students. People search with student unique id form pdf. That's why we mention the student unique id form BD. Student unique id form download is very important for the college student. So, get your unique id form bd & unique id registration process. You can complete your online registration for unique id generation. Unique id generate will help you to complete the process. Student unique id bd is available for everyone.
We hope you were able to find the Student Unique ID form. Remember to fill it in carefully and recheck to avoid any and all accidental mistakes. The form must be handed to the teacher to complete the entire process. Visit us again to stay updated on matters like this in the future!