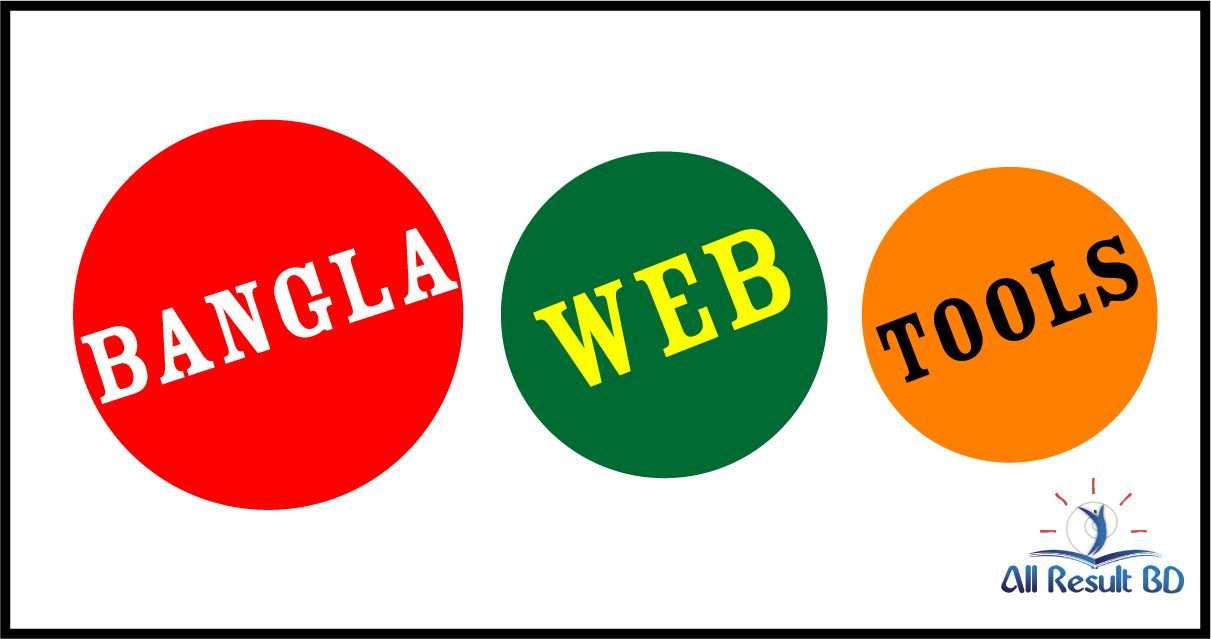 Bangla web tool is an important web application that is very helpful especially for programmers. This project has been taken to eradicate the barricade of language. If you are looking for, where you can find this application and use it then you have come to the correct website. The purpose of this article is to enlighten everyone about Bangla web tools and the process to use them.
Bangla Web Tools – 2023
Bangla Web Tools is a project that was begun with the aim of creating Unicode-based Bangla web application resources. Initially, writing methods and tools such as Vijay and others were created to transform Bengali to Unicode and vice versa.  They have also enabled the use of Avro Phonetic but it is still in the working progress.
And soon many users will be able to use this tool in Bangla Web tools.  If you follow the link mentioned here, it will directly connect you to the website where you can use the online application "Bangla web tools".
Recommend for you
Bangla Web Tools Converter
In this world, there are more than 6500 languages and it is impossible for a human to know all the languages. Similarly, there are different languages for programming. Although English is the international language and all the programming language uses English. There are also native languages for each programing language. Likewise, Bangla Unicode is used for programming in the Bengali language.
 It is difficult to convert Bengali Unicode to conventional Bengali language and vice versa. It is not only difficult but also time-consuming. Therefore, Bangla web tools help a lot in situations like this. Users can easily convert languages within seconds with the help of the Bangla web tool. You can write in Bengali Unicode and switch from Conventional Bengali to Unicode with this online application.
Bangla Converter Shortcut Keys
Many shortcuts are available for Unicode to type faster and in large volume. You can use these shortcuts to change your tools from English to Bangla in Vijay mode and vice versa. It saves some time and also it is very much inconvenient for the users to change manually. It hinders the typing flow of the users as well as hampers their productivity. Here is the list,
| | |
| --- | --- |
| Keys | Activity |
| Ctrl + Alt + E | Escape to type in English |
| Ctrl + Alt + B | To Type Bangla in Vijay mode |
| Ctrl + Alt + P |  To Type Bangla in Somewhere-in Phonetic mode |
| Ctrl + Alt + A |  To Type Bangla in Avro phonetic mode |
| Ctrl + Alt + U | To Type Bangla in Unijoy method |
Bangla Unicode To Bijoy Converter
Follow the link here to directly connect to the website to complete your task. You can type or paste the text and with a click of a button, it will be transferred to the language you want for any of Vijay 2001, Somewhere-in Text, or Baishakhi modes.
For a change from conventional Bengali to Unicode, you need to type or paste the text in the box and select the appropriate option above the Old Bangla text box" and click on the "Take up instead of Unicode" option.
For a change from Unicode to Conventional Bengali, you need to type or paste the text in the box and select the appropriate option above the Old Bangla text box" and click on the " Bring down old Bengali " option.
HSC Book PDF Download All Subjects
Hopefully, this article has been informative for you to know more about the Bangla Web Tools. Before Bangla web tools it was difficult for users to changing between Conventional Bangla and Unicode. It has become a great help for many people.