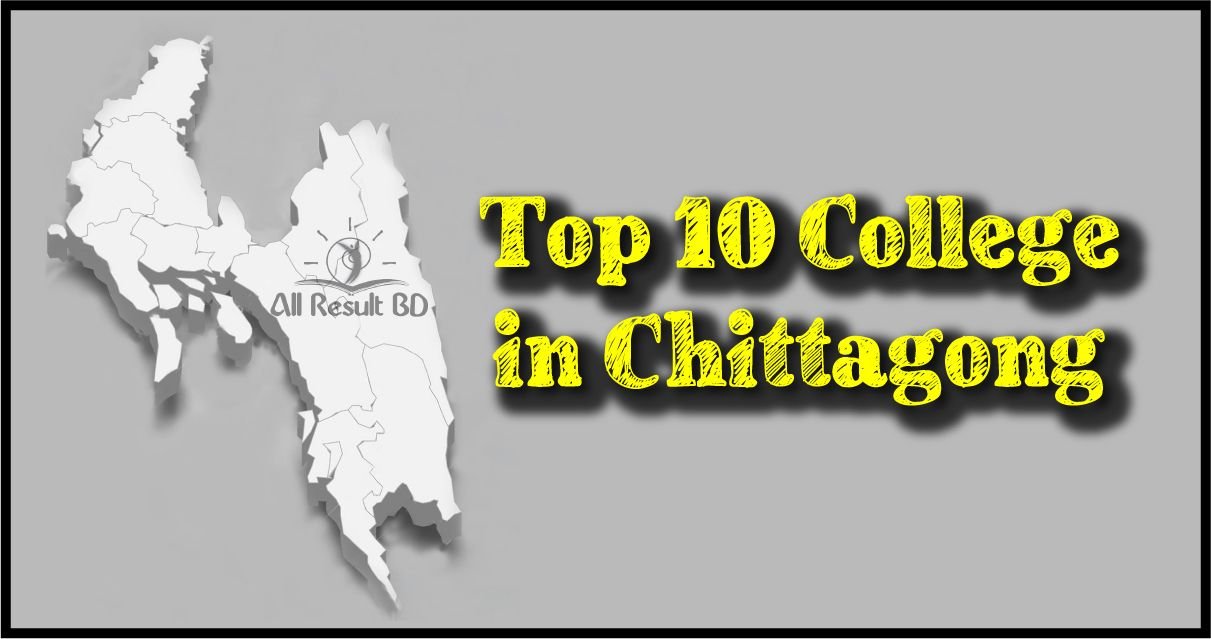 Choosing the right college is an important decision for students in Bangladesh. There are many colleges to choose from, but not all are equal in quality. This article about the Top 10 Colleges in Chittagong 2023 will help you choose the right one.
Top 10 College in Chittagong
We will examine why these colleges are some of the best in the city and what they offer students. If you are looking for better education, one of these colleges should be at the top of your list!
1. Faujdarhat Cadet College
Faujdarhat Cadet College is a military school that was established in 1958. The college has continued to be one of the best schools in the country, and it is known for its excellent academic programs. The college follows the English version. The college accepts students from different country districts, but only a few students can be admitted here.
2. Chittagong College
Chittagong College is a government-run school that was established in 1869. It has continued to provide quality education for students in the city, and it is one of the most respected schools in Bangladesh. This college also has a strong athletics program with a debut club, four dormitories & a large academic campus.
3. Government Commerce College
The Government Commerce College is also a government-run school established in 1847. This co-education- type college offers high-quality education only for commerce students. Government Commerce College college has a long history of producing successful graduates who become leaders in their fields.
4. Govt Hazi Mohammad Mohsin College Chittagong
Hazi Mohammad Mohsin College Is a Popular Govt college in Chittagong with well-qualified teachers and a beautiful large area campus. The total area is 31 acres, and four faculties are present here. It is also known as Mohsin college, located at Chawk Bazar Chittagong. This college offers a wide range of majors, HSC, masters' courses.
5. Cantonment Public College
Cantonment Public College is an army administrated public higher secondary college located in Bayezid Bostami road in Chittagong. This college enrols 1000 students and & follows Bangla as well as the English version of the national curriculum. The average passing rate in Hsc is good. Undoubtedly, it is the best college in Chittagong.
6. Ispahani Public School and College
The establishment date of Ispahani Public School and College is 1979, located in Zakir Hossain Road, Khulshi, Chittagong. Moreover, it has a well-decorated library with 2000 textbooks for 3-12 class students, dictionaries, and magazines. The college offers a range of laboratories, including biology, computer, physics, phycology and more.
7. Chittagong Govt women's college
Chittagong govt women's college is one of the famous colleges for women in Chittagong. Women's college code and EIIN is 4302 & 104710, respectively.
This college has a strong athletics program with teams competing in cricket, football (soccer), table tennis, and more!
8. Cantonment English School and College
Cantonment English School and College is also located at Bayezid Bostami college, established in 1998. It has great academic excellence because of the wonderful results in SSC & HSC. That's why it is one of the top colleges in Chittagong and ranking in 8th position.
9. Chittagong Govt City College
Chittagong Government City College is a government-run school that was established in 11954. It has 15 faculties and four departments in total. Chittagong Government City college is also famous as a City College. It offers high-quality education in Hsc, honours & masters degree courses.
10. BAF Shaheen College Chattogram
The establishment date of BAF Shaheen College is 1978, located in Zahurul Haque Ghati, Patenga, Chittagong. This college is famous for its results, the number of "A+", passing rate & campus disciplines. It always presents excellent academic and cultural activities. Though BAF Shaheen College ranked in 10th position, it still has strong popularity.