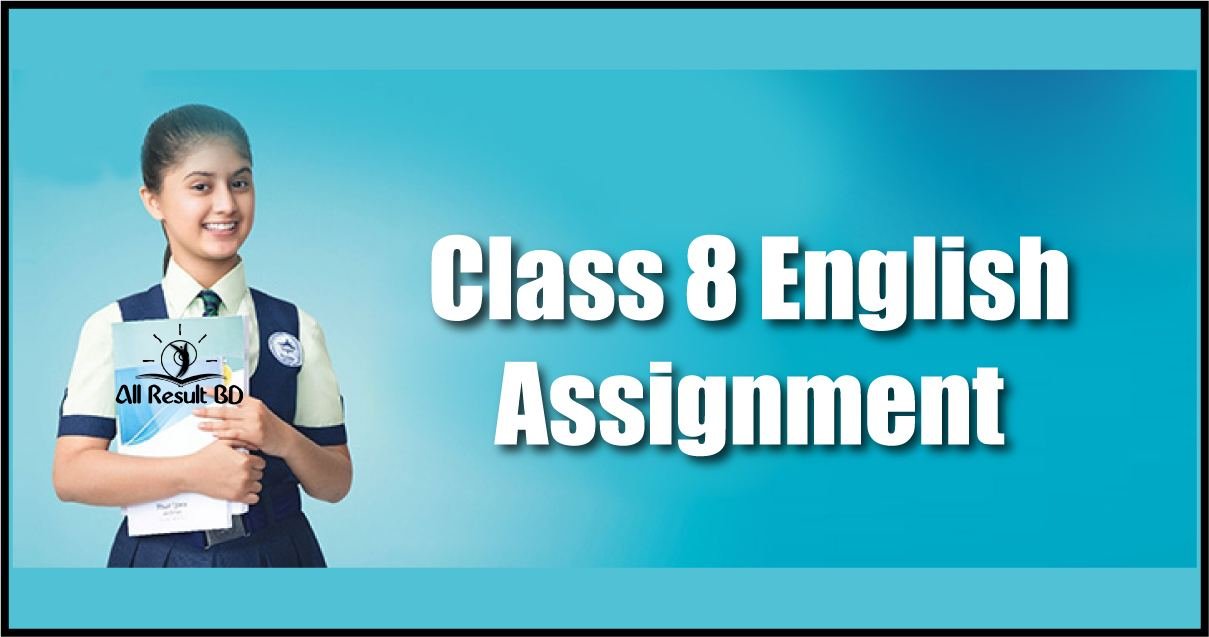 Students of class 8 have recently got an assignment topic of describing a place that you have visited last year. This assignment topic is for English subject. Many of you are probably struggling with this assignment to complete. We are here with the solution to help you with this. So let us start writing on the assignment topic.
Exercise: Change the following assertive sentences into interrogative.
1. It was a great sight.
2. No one can tolerate this.
4. Nobody salutes the setting sun.
5. Gulliver could hear his watch ticking in his pocket.
6. It is useless to cry over spilt milk.
8. The beauty of nature is beyond description.
9. Everybody has heard of Darwin.
10. He has his dinner at seven every evening.
11. I told him to practise regularly.
12. Virtue has its own reward.
Answer:
Check also: 4th Week Assignment Answer  Class 8
Suppose You Visited a Place Last Year. Describe that Place Answering the Provided Questions
Paragraph (Descriptive) : Suppose you visited a place last year.
Describe that place answering the following questions:
1) Where did you visit?
2) Why did you go there?
3) How did you go there?
4) Who accompanied you?
5) Did you like the place? Why/Why not?
Visiting a place with friends or family members is always a great memory to remember. No matter it is a new place or we have visited the place earlier, we feel really well when we visit the place again and again. I personally get a lot of memories to share with my friends and dear ones. I usually take a camera to click some interesting moments while I visit any place. I also maintain a diary where I list all the interesting memories.
Last year, I have visited Lalbagh Fort that is a great historical place in Bangladesh. It is a 17th Century Mughal fort that is situated by the river Buriganga. It is one of the oldest architectures of Bangladesh. Mughal Subahdar Muhammad Azam Shah built the fort. Muhammad Azam Shah was the son of the emperor, Aurangzeb. People say that the construction of Lalbag Fort never completed.
I visited the place for a couple of reasons. One of the main reasons is that I like to visit different historical places in our country. Another reason to visit the place was that one of my friends visited the fort and described the architecture of the fort that I felt interested to visit the place. After hearing everything about the place, I was very much interested to visit and waited for my family approval.
Finally, I went there with my family members. We were a total of four in numbers. We went there by bus and the journey was really great. We actually had a great bus journey together. I was accompanied by my father, mother, and younger sister. While going to the place, I was busy with taking a lot of photos with my camera. I clicked a lot of interesting things to make the trip more interesting.
I liked the place very much like the big area of the place amazed me. Apart from this, I was surprised by the design and architecture of the fort. The fort consists of 3 frameworks of the residence of the Governor name of which is Diwan-I-Aam', a mosque, and the tomb of Bibi Pari. Bibi Pari was the daughter of Emperor Shaista Khan. Overall, the trip was very interesting for me and for all of my family members as well.
=========================================================
Think about a delicious and nutritious food like Khichuri or Pudding or Firni. Ask some questions to your mother about its recipe. Try to prepare it with the help of other family members. Now, describe how to cook it following the recipe of custard given in your textbook. Also, write down two reasons why it is good or healthy food.
Home Work: Kartik Poramanik is an inspiration for us. Do you agree? Why/Why not?
Home Work: Why do you think that the title is appropriate for the story "The Truthful dove"?
Read more

We have wonderfully described the topic of the assignment on "suppose you visited a place last year. Describe that place answering the provided questions." We hope that this article was very helpful for preparing your assignment.