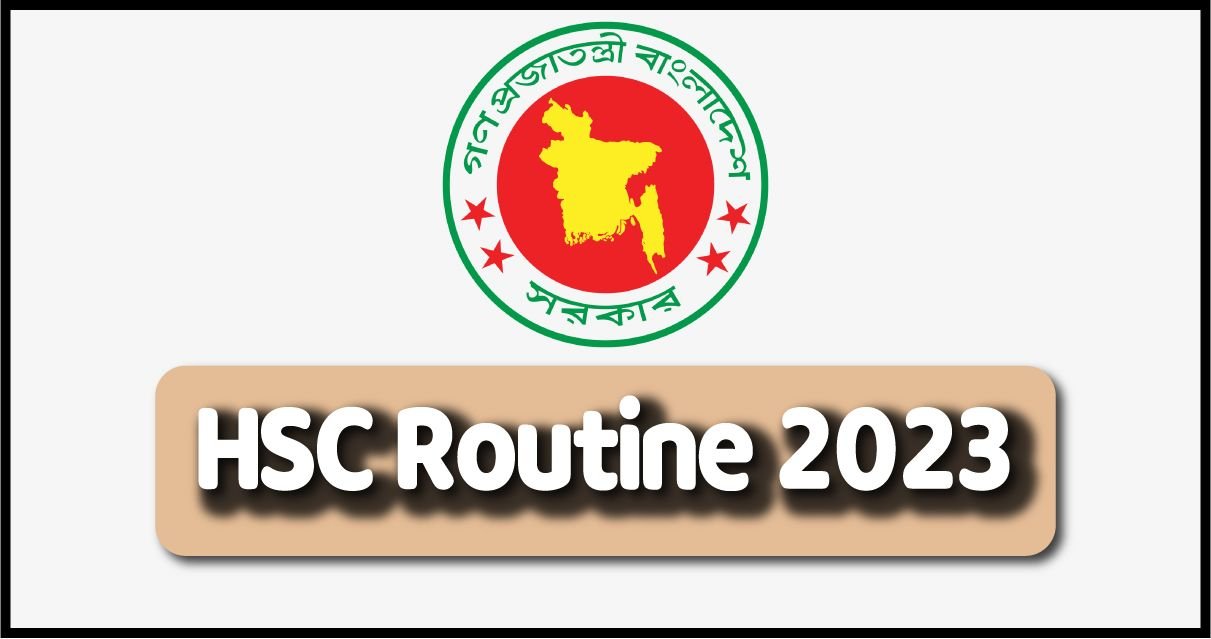 HSC Routine 2023 Dhaka Bangladesh Education Board Exam. HSC exam 2023 will be held on 17th August 2023. HSC Exam New Routine 2023 has been published on 8th June 2023, said a spokesman of Dhaka education board Bangladesh. HSC Result 2023 will be published on our website, Bangladesh education board official website www.educationboard.gov.bd and all the local daily newspapers & electronic media. HSC exam full meaning Higher Secondary Certificate examination, is a one of the largest exam in the Bangladesh.
HSC New Routine 2023 Bangladesh
Last year, HSC and equivalent examinations had started at 6th November under 10 education boards. This year also will be same date. Over 12.73 lakh (1,273,884) candidates took part in the HSC Exam and examinations held under 8 general boards & 2 two others boards Alim under Madrasa Board and HSC Vocational & DIBS under Technical Board. Shamsul Haque Khan School & College was top College in Dhaka Board in the HSC examinations 2023.
HSC Exam Suggestion 2023 100% Common

Higher Secondary Certificate (HSC) examination is most important for every student's life. This exam is depends on his/her life style. So every candidate must get a good preparation for HSC examination 2023.
HSC routine 2023 published on our website. So to get update news about HSC exam and other educational information visit our website daily or Like our facebook page.
Coronavirus Paragraph Writing For HSC Exam
HSC Exam Start Date
Higher Secondary Certificate (HSC) and equivalent examinations will begin on 17th August 2023. It will continue until 25th September 2023. On , due to the public holidays, one day after the HSC exam routine has been created. This information was found in Ministry of Education sources. According to sources, final preparations are being made to conduct HSC and equivalent examinations.
চট্টগ্রাম, মাদ্রাসা ও কারিগরি বোর্ডের এইচএসসি পরীক্ষা পেছাল
প্রাকৃতিক দুর্যোগের কারণে এ ৩ বোর্ডের পরীক্ষা আগামী ১৭ আগস্টের পরিবর্তে ২৭ আগস্ট থেকে শুরু হবে। অন্য বোর্ডের পরীক্ষা নির্ধারিত তারিখ অর্থাৎ ১৭ আগস্ট থেকে প্রকাশিত সময়সূচি অনুযায়ী অনুষ্ঠিত হবে।
HSC Routine Summary
Examination Starting Date:

17th August 2023

Exam Finish Date:

25th September 2023

Exam Time: 10.00 am to 01.00 pm and 2.00 pm  to 05.00 pm
SSC Exam Duration : 3.00 Hours
Practical Exam Date: 26th September 2023 to 5th October 2023
HSC Practical 2023 Syllabus, Question PDF
সকল পরীক্ষার সাজেশন ও দ্রুত ফলাফল পেতে আমাদের গ্রুপে জয়েন করুন
গ্রুপ লিঙ্কঃ https://www.facebook.com/groups/resultbd
HSC Vocational 2023 | HSC BM Exam Routine 2023
HSC Exam Update:
The upcoming Higher Secondary Certificate examination in Bangladesh that is supposed to be begun from 1st April, maybe postponed amid the coronavirus epidemic in the country; the decision on this issue may come in the next week. So Wait and don't be panic. If there is any update news about HSC Exam, we will update here.
Conditions for HSC Exam 2023:
Every candidate has come before 15 minutes of exam time in the exam hall.
Applicants have to carry their admit card, registration card, pencil box with necessary materials, calculator etc. they can use clear or transparent bag for carrying these, but not allow any obscure bag in the exam hall.
They cannot allow any papers, hard board or other thing in the exam time.
Candidates cannot carry mobile in the exam hall. If they want to carry it, then they have to keep their mobile switched off. Otherwise, they can be expelled. Only related officers can use it.
Candidates have to take their own seats that are planned before by authority. They cannot change their seat without examiners permission.
They cannot fold the answer sheet or pares without margin.
Candidates must fill-up roll number, registration number, exam code number and other correctly in the answer paper. And they must sign the attendance sheet in the exam hall.
They must pass the theory and practical exam separately.
HSC Exam Center List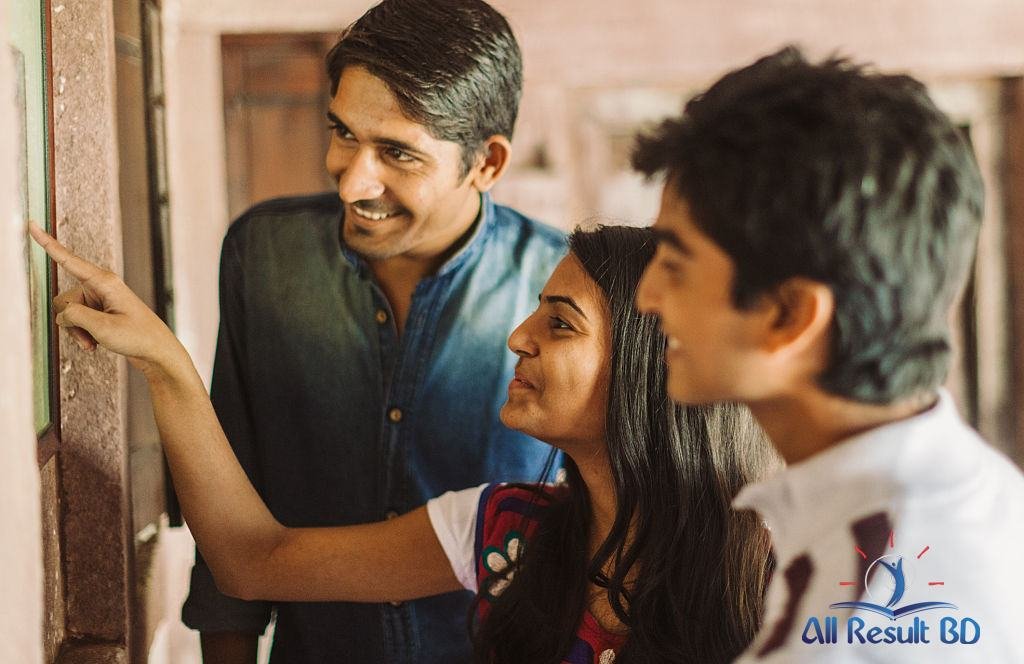 HSC candidates are waiting for HSC Routine 2023. The examines are searching for HSC Routine 2023 dhaka board , HSC Routine Rajshahi Board , HSC Exam Routine 2023 Comilla Board, HSC Routine 2023 Exam Jessore Board, Chittagong Board HSC Routine Download PDF, HSC Routine Barisal Board , Slyhet Board HSC Routine Download PDF and HSC Exam Routine 2023 Dinajpur Board.
Board of Intermediate and Secondary Education, Dhaka is responsible for administering all public schools with the exception of English-medium schools and madrassahs in Dhaka Ciry as well as the entire Dhaka Division. The board office is located at Bakshibazar. Dhaka Education board official website dhakaeducationboard.gov.bd
HSC Routine 2023 Rajshahi Board
The Board of Intermediate and Secondary Education, Rajshahi was founded in the year 1961, which led to creation of a separate education zone in the northern Bangladesh.
HSC Rajshahi Board Center List
The Board of Intermediate Education, Comilla is an autonomous organization, mainly responsible for holding public examinations HSC) and for providing recognition to the newly established non-govt. educational institution and also for the supervision, control and developments of those institutions.
HSC Comilla Board Center List 2020

HSC Routine 2023 Jessore Board
The Board of Intermediate and Secondary Education (BISE), Jessore was established for Khulna division in 1963 by an Ordinance. The Ordinance was amended in 1962 and in 1977. Now there are 523 no of colleges under BISE, Jessore.
HSC Routine 2023 Chittagong Board
The Board of Intermediate Education, Chittagong started its operation in 1995. It is self-regulating organization in the field of educational administration and management in BD.
HSC Routine 2023 Barisal Board
According to the Barisal Education Board, GPA-4 will be captured if one of the three proposals is between 90 to 100. Which will be called 'A' E (Excellence) in the letter grade. This proposal will have 13 levels. Another proposal is placed between 95 to 100 in the highest grade.Barisal Board Education HSC exam routine image format will upload in here.
Sylhet Intermediate Education Board has been established in the year 1999. Its objective is to provide quality service in Higher Secondary level of education specially in conducting examinations and to maintain the standard of educational institutions.
HSC Routine 2023 Dinajpur Board
The Board of Intermediate Education, Dinajpur started its operation in 2006. It is an autonomous organization in the field of educational administration and management in Bangladesh.
This HSC Exam Routine 2023 will be applicable for ten boards. The Madrasah education Board in Bangladesh is responsible the exam of Alim Examination. The Dhaka Education Board is responsible for controlling all public and private colleges with the bangle and English medium colleges. The HSC examination will be held in 10 education boards including 1 Madrasah and another one Technical education board. Bangladesh technical education board responsible HSC vocational exam 2023, HSC business management, diploma in commerce and diploma in business studies 2023.
HSC Exam form fills up notice 2023
HSC exams form fills up notice has been published. Interested examinees have to fills up exam form from 14th May (Thursday) 2023 to 21st May (Thursday) 2023.  But they will able to do it with late fee within 24th May (Sunday) 2023 to 26th May (Thursday) 2023. Late fee is fixed at BDT. 100.
On Last Thursday 2nd November 2021, which form fills up notice was announced by Dhaka Education Board. Others education boards is also publishing this notice one by one.
By this notice found that, examinees' possible list will be show in own educational institutions website on 12th May (Thursday) 2023. Then on 14th May (Thursday) 2023, form fill process up will be starting. On 28th July 2023, HSC or similar exam will start.
Last Year routines
In HSC or same exam 2023, every science group examinee highest exam fees is predetermined at BDT. 760. Business studies & humanities groups' examinees have not practical exams, so their exam fees will be less than science group students. This exam fees is fixed without late fee.
Each paper: BDT. 95/-
Each practical exam: BDT. 25/-
Every examinee's academic transcript: BDT. 50/-
Certificate Fee: BDT. 100/-
Rover scout & Girls Guide: BDT. 15/-
National Education Week: BDT. 5/-
Centre Fee for every examinee: BDT. 300/-
HSC Exam Result 2023
HSC exam will be held on November 2023, said education board minister. You will get HSC Result 2023 from our website too. Candidate can get HSC Result 2023 and ALIM Result and mark sheet from Dhaka Education Board website at www.educationboard.gov.bd.
HSC Routine FAQ
When HSC Routine 2023 will publish?
HSC Exam Routine 2023 will be published within June 2023. You can download HSC Routine as pdf file & image format from our website easily. The Higher Secondary Certificate, also known as HSC, is a public examination taken by students of Intermediate College in Bangladesh.
Qus: Is HSC 2023 routine published?
Ans: Yes. HSC 2023 routine published on September. All Education board exam will be held on the same date & time.
Qus: What is HSC full form?
Ans: HSC full form is Higher Secondary Certificate. It is a public examination in Bangladesh.
Qus: What is the date of HSC 2023 exam?
Ans: HSC 2023 exam Will be start from 6th September and it will complete on 22th October 2023.
Qus: What is HSC Exam in Bangladesh?
Ans: HSC Exam is a large publich Examination in Bangladesh. Twelve grade Student's are sit on this Exam. If they pass this HSC exam, they can apply for University Admission.
Finally, HSC exam result 2023 will be published on September 2023. We will publish here HSC Admission info, HSC routine and HSC Exam Result publish date. By the way, if you have any question about HSC Routine 2023 Dhaka Bangladesh Education Board then comment below or message us through facebook.

Save