Get all exclusive information about EporchaGov BD from this website. Nowadays, everyone is getting more conscious about their owned land. Thus, it is essential to verify the ownership. Porcha or khatianbd make it possible and also solve all the land-related problems.
Anyways, we are here bringing all pieces of information about this service. You will learn how to check BS, CS, or RS khatian online and how you will get certified copy. So, don't miss a single world here.
 E porcha Gov BD
The Ministry of Lands of the Government has recently introduced the eporcha.gov.bd website. It is the official website for the E-porcha service, from where anyone finds out the land records, deeds, and ownership. Also, you can see your ledger or khatian, including CS, SA, RS, BS, and many more.
Read more: NID Card Check Online Bangladesh (ভোটার আইডি দেখুন)
Besides, you can download the online porcha free of cost. But in the case of a certified copy, you have to pay the charged amount. Moreover, the website is easily assessable from any part of the world. Wherever you are staying, you can check land information from there through this website.
Online Porcha Check
Nowadays, e porcha checking in BD is very convenient. One can check porcha through the online website. As we have read above, eporcha.gov.bd is the most recently launched website for the purpose of verifying land records. But for this, you have to apply from the e-leaflet website. Also, if you already have an applicant there, you just have to log in there from the citizen login option.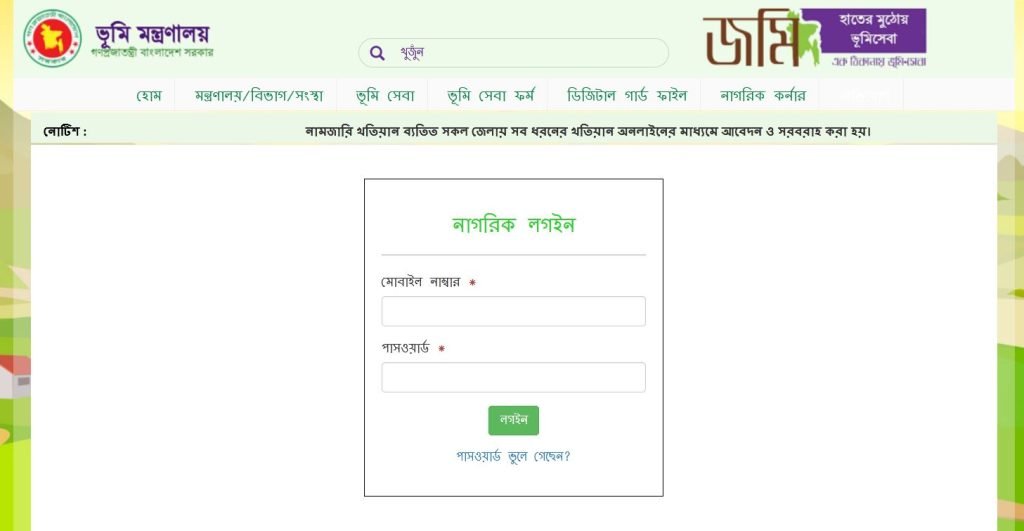 Online Khatian Check BD
Now let's know how we can check khatian online. You have to follow some easier steps to do this. By this, you are verifying the land ownership by using the spot number or ledger number. Go through our below suggested steps to verify land ownership online:
BS Khatian Check BD
BS khatian refers to the Bangladesh Survey Khatian. It is basically a document for the identification of land. This survey was started before the independence and prepared after the liberation of Bangladesh. Anyway, if you are desire to know how to check BS khatian online, follow the below steps:
RS Khatian Check BD
RS Khatiyan refers to the Rivisional survey of Bangladesh. It was conducted as a revisional survey of CS khatian to update the amount of land, owner's name, and possessor's name. By this khatian, one gets more authentication than the CS khatian. However, as with other khatian, you can check this khatian as well. Follow the below process:
Download Porcha Online
If anyone desires to download his porcha, he can easily download from online. Though it is not a certified copy, it can be used for the time being. Move through our below suggested steps to download procha online:
Wrapping Words
Porcha is an essential document as it holds all details of the landowners. Also, it is the documentation for the land identification. Hopefully, we have been able to provide you with all the details about E porcha in BD. But still, you have any queries regarding this, don't hesitate to let us know through comment.