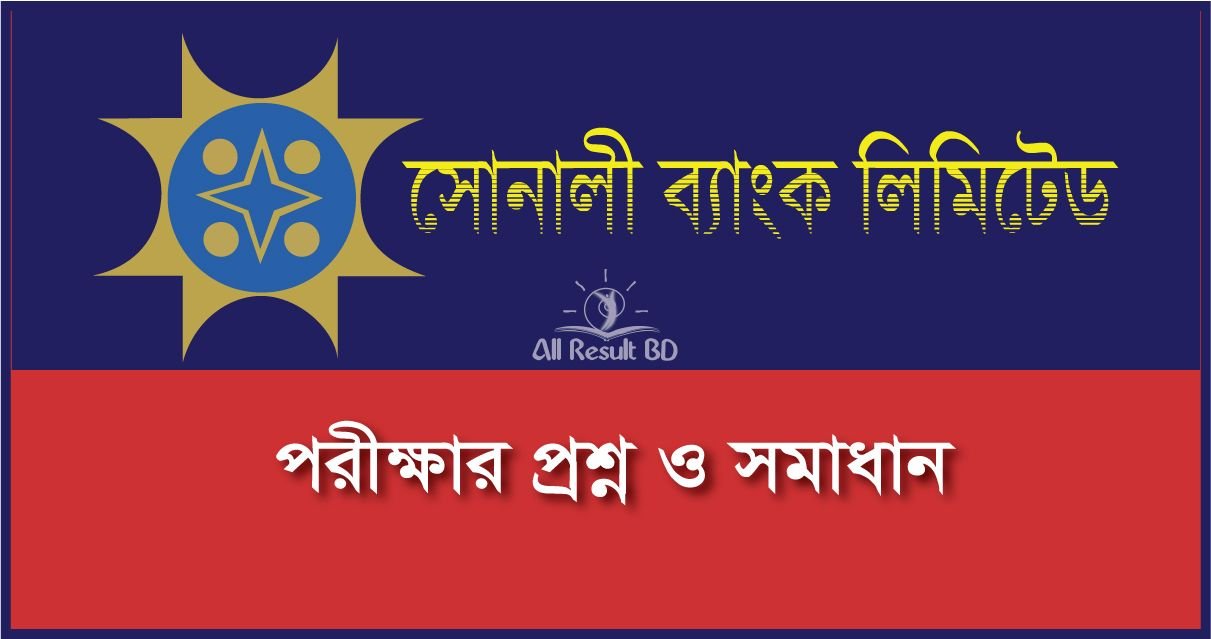 Sonali Bank Question Solution Senior, Officer Cash 2022. Sonali bank Question solve available in here. Sonali bank Limited senior officer exam held on 1st June 2022 at 10.30 am. It's a lucrative job and it's great chance to get job for job seeker. This job is perfect to build up a significant career. About 2 lakh candidates attends Sonali bank requirement exam for this Senior officer posts.
Sonali Bank Question Solution 2022
After the exam every examinee backs their question paper with answer sheet. So it is impossible to find out your marks and wrong answer. Sonali bank recruitment question & solution download.
But it is unique opportunity to see and download the question paper! It is now available Sonali bank question solution in www.AllResultBD.com. Sonali bank published this circular few month ago.
It was rumor that 2 or 3 days ago the question was leaked. But 22 august night some online media and social media share and published image question. After getting the question from social media we open to all of examinees.
Sonali bank is the largest govt. bank. It has 1205 branches, inner of country is 1203 and 2 branches has abroad. Rural area has 858 branches and 345 branches are in urban. This recruitment about more than thousand of applicant gets a job.
Senior Officer MCQ Question Solution PDF 2022
Officer MCQ Question Solution full 2014 Download
If you are interested to see correct your MCQ question paper solve then must visit my site. Also, you can check your MCQ exam you marking correct or wrong. I hope you can get help to follow my site. If any person comments this question solve wrong then must inform me to my comments box.
See more:
You get Govt. job circular, bank job circular, any kind of result, admission notice result in our website all together. We just get the Sonali bank Officer and Officer Cash MCQ question paper and solved it for you. If we get the Sonali bank Senior officer Question then we will publish with solution.