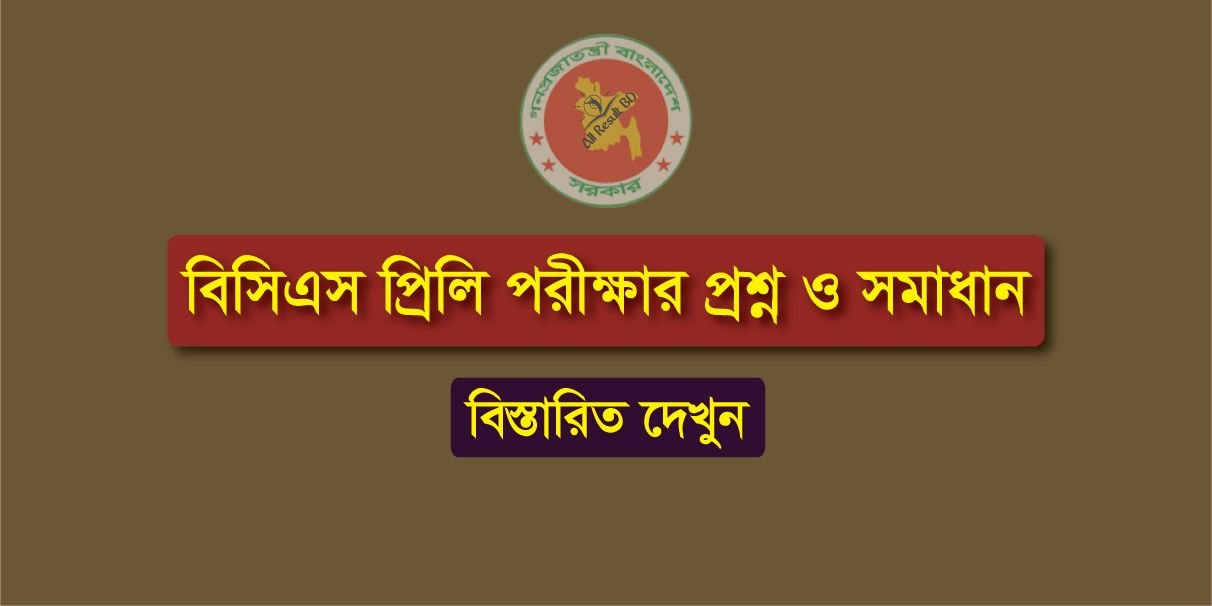 38th BCS Exam Question Solution Preliminary MCQ Download. 38th BCS Result will be published on 08th February 2018. 38th BCS Exam Question Solution available on our website.38th BCS Preliminary Exam held on 29th december 2017 at 10.00am. Check 38th BCS Preliminary Exam question's answers from below.
38th BCS Exam Question Solution
This is the first time that 38th BCS Examination held in 2 hours And Total mark is 200 against 200 multiple choice question (MCQ). 38th BCS Exam Question Solution Download. Bangladesh public Service Commission banned the use of all types of calculators in the examination hall. Even they banned any kind of books, communication electronics device, mobile phone and bags.
We also published 38th BCS Examination seat plan in our website. Every applicants must carry this admit card during every examination. Candidates must sit in the examination hall at least 30 minutes prior to preliminary exam and 15 minutes prior to written examination. On the day of preliminary test, it is forbidden to leave the hall before the test ends. In the preliminary exam test held on 200 marks. And for every correct answer candidates get 1 mark and for every wrong answer .50 marks will deduct from obtain mark.
Total 2 Lakh 44 Thousand and 107 candidates attend in the 38th BCS Exam. Among them 1 Lakh 55 thousand 244 candidates on Dhaka center, 21 thousand 873 applicants in Rajshahi and 20 thousand 469 candidates on Chittagong. Besides in Khulna center attend 14 thousand 78 applicants and 5 thousands 729 candidates in Barishal, 9 Thousand 858 applicants in Sylhet and 16 Thousand 856 applicants attend in Rangpur center.
38th BCS Exam Question Solution Download
38th BCS Question Solution pdf Download
This year BCS examination is going to be diverse or new modality. Bangladesh Public Service Commission has provided a new question patterns. Bangla Language & Literature =38 marks, Bangladesh Affairs =30 marks, Geography (Bangladesh & World), Environment & Disaster Management =10 marks, English Language & Literature =38 marks, Computer & Information Technology =15 marks, Analytical Ability =15 marks, International Affairs =20 marks, Ethics, Values and Good Governance =10, . General Knowledge =15 marks and Mathematical Logic =15 marks.
38th BCS Examination question became had then the others BCS exam. All Candidates are not satisfied to given this exam. They said this is not the proper way for the BCS exam. Then cheat with us. We think BPSC will think about this.
35th BCS Question Full Solution Download
36th BCS Exam Question solve Download
37th BCS Exam Question solve Download
38th Exam Result will be published on Febbruary 2017. Most probably result will be available 1st week of April. We will upload your 38th BCS result sheet in our website, so that all applicants can download very easily. Best wishes for all preliminary Examinee.
If you have any question you can knock our Facebook page or Comments here. We will answer your question very soon. You can get all BCS Exam Update news, 38th BCS Result, Question Solution from our website.