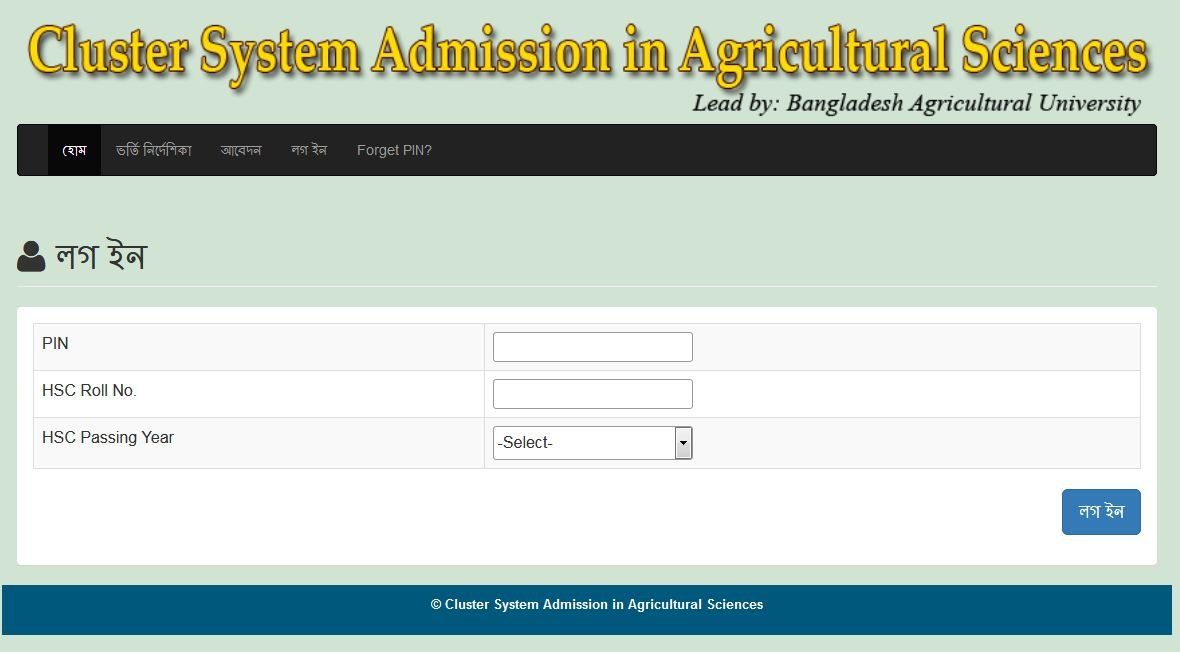 Agricultural University University Admit Card 2023 Download PDF. All Agri University admission Seat plan & admit card 2023 available on Agricultural University admission website admission-agri.org. BAU Seat Plan 2022-2023 will be announce on 20 October 2023. So follow the post to download agriculture university admit card PDF download.
All Agricultural University Admission 2023
For the first time, All Agricultural University combined admission test will held. Agri University admission application start on 28 June and online application submission deadline 10 July 2023. After online application admission seekers are waiting for BAU admit card card & Seat Plan 2023-2023. This year admit card download process has been change for combined admission process. So most of the students do not know How to download Agricultural University seat plan and admit card. So follow the post top to bottom.
All Agricultural University Result 2023
acas.edu.bd Admit Card Download
This is the first time when all the agriculture university is doing combined examination. The authorities have been decided to that five integrated. There is two related universities which will be organized this year in the agricultural universities of the country. The decision has been made this at a meeting of the standing committee of Bangladesh University Parishad, organized by the Vice-Chancellor of the Public University, Dhaka. It was on July 5.
Agricultural University Seat Plan & Admit Card Timeline
Admit card download : 25 July – 30 July 2023
Seat Plan Published Date : 02 August 2023
Admission test : August 5, 2023
Result will publish : August 15, 2023
Subject Choice : August 16, 2023
Subject Choice Result: August, 2023
Orientation day : August 2023
Class will Start : August 2023
Agriculture University Admission Test Date
The Bangladesh Agriculture Universities Cluster System Admission Test will be held on August 5, 2023. An admission test will be held on Saturday from 11:30 a.m. to 12:30 p.m. Only eligible candidates will have the opportunity to participate in the admission test. No candidate will be allowed to participate in the admission test unless they have the admit card. Candidates have to participate in the admission test at the designated center and at the designated seat.
Agriculture University Admission Circular
Agricultural University Seat Plan 2023
If you download admit card card then you need to download BAU Seat Plan 2023. Cause without seat plan PDF you can not find out your exam hall exact location. You will get Agri University seat plan via SMS. Accidentally,if you do not get seat plan 2023 then you can check this via online.
To get BAU Seat plan go to All Agricultural University admission website admission-agri.org.
Now click on Log in button from left panel menu.
Now log in with your valid information.
Input your PIN number. If you forget your pin number then click here.
Now type your HSC/ Equivalent Exam roll number.
At this stage select your HSC passing year.
Click on "Log in" button.
After successfully log in you will get seat plan in admission dashboard.
Agri University Seat Plan Download
Recently agri-admission.org website released a new notice. According to press release, Agricultural University admission test date is 30 November 2023. Authority completed their all facilities for upcoming admission exam. Point to be noted, this year total 07 universities applicants are participate on this combined admission test. We attach this notice for more information.
Agricultural University Admit Card Download
Applicants can download their BAU admit card at 1th to 10th September 2023 on their official website of Agriculture University.
Firstly go to the BAU Admit Card 2023 website. https://acas.edu.bd/
You have to log in to the website
Give your ID no.
Then find your admit card.
You just print it out.
You will get their admit card within 1st September 2023 – 10th September 2023 on the website.
'A' level and 'O' level candidates have to collect their admit card from the register office.
Note: The question paper generally provide on Bangla format who wants English format they have to mention it during online application.
Agriculture University Mark distribution
It is important to know the mark distribution. Because if you know the marks distribution you can prepare yourself properly. So heres the details-
Total number is 200 (100+100 = MCQ+GPA).
Total time for the exam is 1 hour.
So there is 100 question and each question contains of 1 marks.
For every wrong answer it will cut 0.25 marks.
General Knowledge -10
English -10
Physics -20
Chemistry -20
Math -20
Biology -20
Total -100 marks
100 marks = GPA- HSC result × 12 and for SSC result × 8
Agriculture University Admission needed paper
SSC and HSC or similar exam main certificate. (photocopy wouldn't take)
SSC and HSC or similar exam main mark sheet. (photocopy wouldn't take)
Recent passport size photocopy with attested by 1st class officer.
For freedom fighter quota you need to prove by giving a certificate which was provided in 1997 to 2001. Another certificate was needed from chairman for confirming your relation with freedom fighter.
For tribal quota you have to collect a certificate from district commissioner.
For player quota it has to be from BKSP.
Another important things:
If you provide wrong information to SAU authority than they would cancel your exam.
For hall seat for the new students it is not possible now because of vacancy.
If you needed any information related to Agriculture University admission-agri.org. You can mail in this information.
Admission test information change, amendment, re-add would be on the hand of authority.
We hope that all the information was helpful for you. If you have more queries or information, don't forget to let us know in the comment section. We will try to help you more.