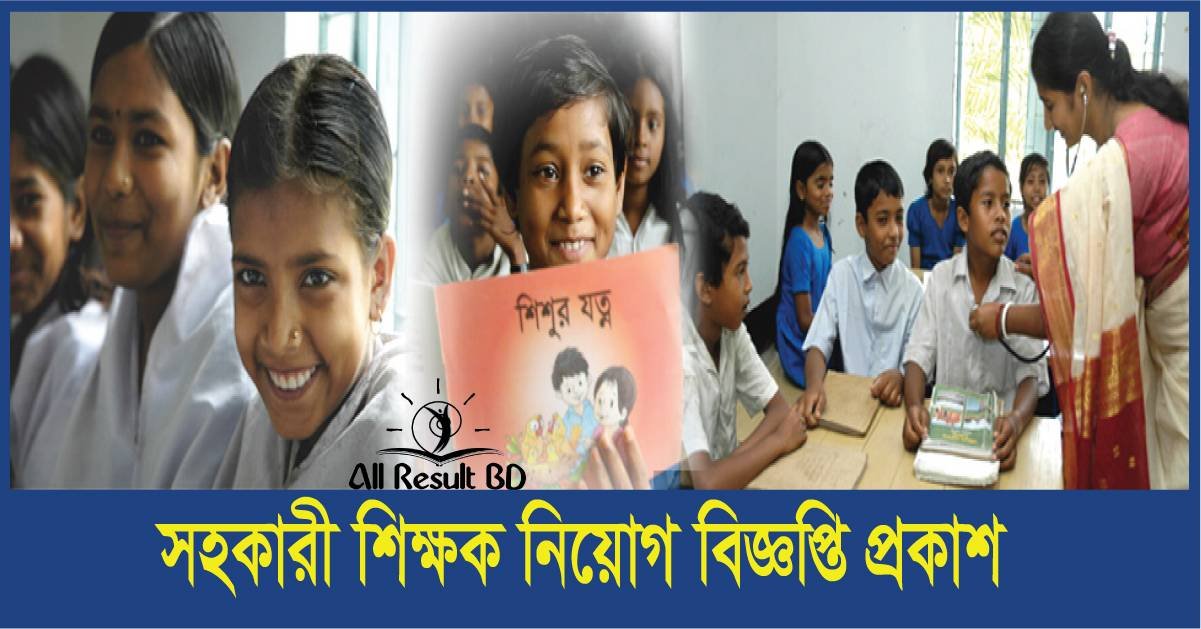 Primary assistant teacher circular 2022 www.dpe.gov.bd. Primary School teacher job circular published on 20th October 2022. Primary Job Circular 2022, Bangladesh Government will appoint around 37,577 primary schools assistant teachers. For pre-primary, 10,000 teachers will be appointed, said Directorate of Primary Education. Primary Education Department has taken initiatives to appoint vacant posts of Assistant Teachers of Government Primary School. A new job circular will be published along with the postponed exam.
At least 37,577 primary schools assistant teachers will be appointed by Directorate of Primary Education board and this primary school assistant teacher's requirement circular will publish within next one month, said The Director General Shamol Kanti Ghosh.
Primary Assistant Teacher Circular 2022
If you are interested to hold on government school and college jobs in Bangladesh, to see Primary School advertisement 2022 all of the details, which help hopefully you will get government primary school jobs 2022, Interested candidates can apply for this post. Ministry of Primary and Mass Education of Bangladesh Government has announced this circular.
The ministry of Primary & Mass Education arranged a meeting on Last 6th February 2022. On this meeting, Parliamentary committee recommended newspaper advertisement for recruiting total 9,000 primary school teachers and night guards for 1500 primary School.
DSHE Job Circular (4020 post) Apply Online
"Primary Assistant Teacher Job Circular" of Primary Education 2022 Info:
Post Name: Pre Primary Assistant Teacher
Total Post: 37,577
Last Date of Application: 24 November 2022
Ministry of Primary & Mess Education department's officers said that, not only pre-primary but also revenue & newly formed 10,000 teacher will be appointed.
Primary School Teacher Job Circular 2022
Admission Form Fill Up Will Start From 31st October and it Will Continue Up to 30th November 2022. See Details in Below Circular
Salary
Age
Education Qualification
Assistant Teacher:

11000-26590 (gread-14) (National Salary Rang 2022)

18 to 30 Years (For General 25 March 2022)
[Freedom Fighter & other Quata 32 Years]
From a recognized university minimum second division / class / equivalent with a bachelor's or equivalent degree.
Primary School Teacher Circular 2022 Download
প্রাথমিক শিক্ষক নিয়োগ বিষয়ের সকল সঠিক তথ্য পেতে আমাদের গ্রুপে জয়েন করুন।
গ্রুপ লিঙ্কঃ https://www.facebook.com/groups/resultbd/
How To Apply DPE Job Circular

Candidates have To Apply Through dpe.teletalk.com.bd Online Website. Application Instruction are Given below.
Visit The Official Site and Click Application Form
Fill Up The Application Form Correctly
Click Submit Button and Print Your Application Copy
After Submit Application Form, You Will Get Application User ID For Pay Fee. Note That Don't Pay Application Fee with Wrong Application Information. If You Submit Wrong Information, Please Fill Up The Application Again and pay. Application Fee Must be Pay within 72 Hours After Submit Online Application Form.
PEDP-3 Primary Assistant Teacher Job
The candidates who are interested to apply for the post Primary School Assistant Teacher Job they should be visit http://dpe.teletalk.com.bd or www.dpe.gov.bd for application form fill up.
After completing the application form fill up, Directorate of Primary Education will be provided to application a User ID and password. Applicants can give their application free within 72 hours. In the same time only candidates who get User ID and Password they can give application free up to 72 hours. Exam fee of Tk.110 paisa to send via Teletalk mobile Phone.

Primary School Teacher Exam Date
Read More:
Primary School Teacher Job Circular 2022 Download
Primary Education Department has given the advertisement for new recruitment circular for the post of Assistant Teacher for Primary School. The Primary School Assistant Teacher written examination dates and information will be notified by SMS.
Authority Publish 1686 Post Job Circular For Khaghrachari Zilla Parishad.
Circular Publish: 19 October 2022
Application Last Date: 24 NOvember2022
For This Circular Candidates have to Send Application Form by Fill Up Hand Writing on Prescribed Application Form.
Practices Social Change Primary Teacher Circular 2022 Publish on August 2022. 3 Teachers Will Recruit For every Union. To Recruit 3 Teacher in Every "Union Prashad", The Authority Invite Bangladeshi
Primary School Teachers Job Recruitment Circular 2010 Update information will provide here. Keep Stay with us via Facebook Page. If we get any update about Primary Assistant Teacher Circular then will be publish here.
Primary Job Circular 2022
Pre Primary assistant teacher result has published last December 2022 , after about 3 months of written exam. About 20 thousands and 479 examine has passes this exam. Although nearly Seven (7) thousands teacher will be recruited from 20 thousands and 479 applicants.
Third Primary Education Development Program (PEDP-3) under the second stage without three hill districts teachers will be assigned in the country. Primary assistant teacher circular will be available in our website.
We will be all update information about Recruitment of Directorate of Primary Education (DPE). Check and visit regularly on our website All Result BD to get more quickly update information. If you have any question about Primary School Assistant Teacher Job circular then comment below or message us through Facebook Page.