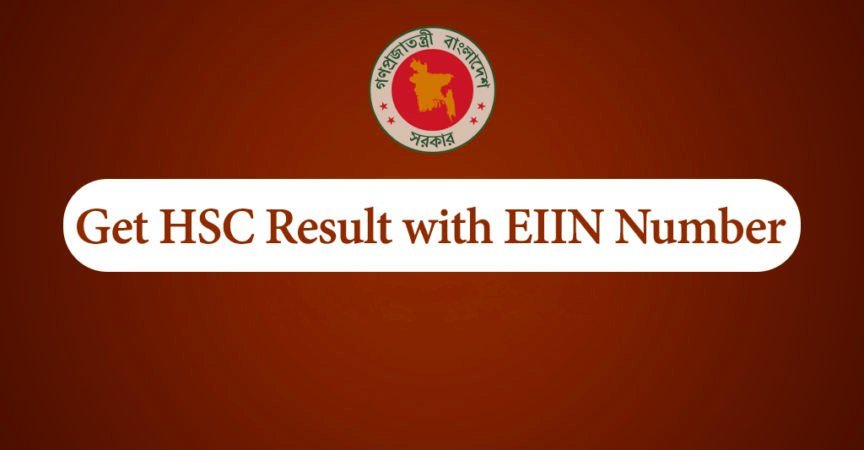 How to Check HSC Result with EIIN Number? It is a leading question that How can I check HSC Result 2023 with College EIIN Number. Students can get HSC Result 2023 by searching institution EIIN number. By this method, you will be able to get HSC Result 2023 and your college full result. Just give the EIIN number of your college and get full result of college.
The result will be published at the due time. After the results, a group of meritorious students among you would get admission to different universities to be doctors, engineers, economists, lawyers and so on. One day the country will go ahead depending on your meritorious activities.
Just select your board and give your college's EIIN number to get your HSC Result 2023 & also the complete result of your college. Here is the entire procedure available in this post.
Check HSC Result with EIIN Number
The HSC Examine who want to check their result fast, they need to visit the E-board Results official website. After visiting the site, you need to click on Institution Result Button. Then, follow the step by step guideline.
Step-1: Visit the official website link of EBoard Results
Step-2: Click Institution Result Button
Step-3: Select Examination as HSC/Alim/Equivalent
Step-4: Select Passing Year as 2023
Step-5: Select Your Education Board Name
Step-6: Select Result Type (Individual for Students, Institution for Teacher)
Step-7: By Selecting Institution, Enter Your College EIIN Number
Step-8: Enter Security Key
Step-9: Click "Get Result"
This year, HSC Exam started on August 17nd and continued until 14th September. Eight general education board provides HSC Result. Madrasah Board provides Alim Result & Technical Board provides HSC BM Result.
দ্রুত ফলাফল জানতে আমাদের গ্রুপে জয়েন করুন
গ্রুপ লিঙ্কঃ https://www.facebook.com/groups/resultbd/
All Education Board Results will be published at the same times. The Examine can check their result instant from the official website of Bangladesh Education Board, EBoardResults and also from the particular education board official website and also from the HSC Result mobile SMS.
The last part of this content is the summary about HSC Result 2023 BD. Anyone can check his/her HSC Result 2023 easily by reading this post. Not only the result but also they can learn about downloading their HSC Result full marksheet, number sheet and can learn the complete HSC Result 2023 Board Challenge Procedure.
Final Say
If you need more information about the process about HSC Result with EIIN Number, you can contact us anytime. If you still face problem to get your HSC Result with EIIN Number, please comment below this post. We are here to assist you.
When we passed higher secondary, we also had to go through the situation like this. So as the senior, we can say that there is nothing to worry so much about the result. The result will be the same even if you think a lot or do not think at all. So remove all these tensions from your head and get ready for university admission test. Finally, wishing you all the good luck and it is all for today.