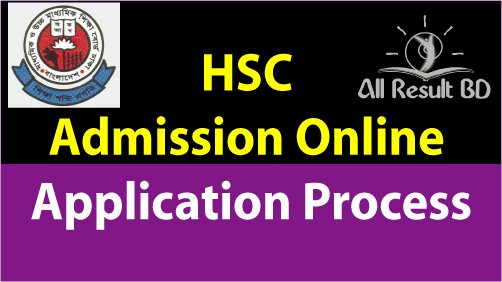 HSC Admission Online Application Process by TeleTalk SMS. Ministry of education Bangladesh will publish All College HSC admission circular 2023. XI class inter-board admission system (session: 2022-23) Admission Program of Class XI will start from 2th January 2022. XI CLASS admission system (session 2022 – 2023). XI Class Admission Online Application at www.xiclassadmission.gov.bd. You can apply online for HSC College Admission 2023 via official website www xiclassadmission gov bd.
Hsc admission online application process from teletalk sms. Any eligible students can apply through the Teletalk SIM. According to the Education Board System; Students must apply Online for HSC admission 2022-2023.
HSC Admission Online Application Process 2023
We are discussing here how to apply HSC admission 2023 online by SMS through TeleTalk Mobile. The SSC result 2022 was published on 28th November 2022. Recently SSC examination 2022 result published; where 80.35% pass in all education board Bangladesh.
It's terribly easy to use HSC online admission Form 2023. For on-line you have got to need a Teletalk mobile SIM. Teletalk SIM you will be able to get or collect from some others, as a result of you will be able to solely apply HSC admission 2023 by Teletalk SIM however not others.
Total admission fee is 1 thousand at Upazila level, 2 thousand at District level and 3 thousand at Metropolitan areas without Dhaka. And in Dhaka admission fee fixed as 5 thousand taka at MPO colleges, 9 thousand taka at Half MPO colleges and 10 thousand taka for English version.
Besides more than 3 thousand can not be taken out of the development sector. In addition, BDT. 300  can be taken for registration with other 6 sectors, which will be submitted on Board.
XI CLASS ADMISSION SYSTEM (SESSION 2022 – 2023)
HSC Admission Online Process 2022 Start: 8 December 2022
HSC Admission 2022 Online Process End: 15 December 2022
HSC Admission Result: 29th December 2022
Result Date: 29th December
Admission Start: 19th January
Admission last Date: 24th Jnuary

অনলাইনে একাদশ শ্রেণি ভর্তির পূর্ণাঙ্ পূর্ণাঙ্গ নির্দেশিকা ২০২৩
All College Wise GPA Requirement, Seat Number
ভর্তি বিষয়ক আরও তথ্য পেতে আমাদের গ্রুপে জয়েন করুন
গ্রুপ লিঙ্কঃ https://www.facebook.com/groups/resultbd/


HSC College Admission Migration & New Application

After 08 August 2022 at 2:00 pm, students who have not applied before (new applicant) and who have confirmed the confirmation – can apply only on-line application by submitting the application fee @ 150/- through Teletalk.
Those who have already paid for online application but have not applied – they can also apply.

Students who have not been selected for the selection of the colleges, they can also change the application (College Addition / Deletion).
Check Migration Guidelines With Image
Step 1: Go to mobile Message Option
Step 2: Then type CAD <space> College EIIN <space> First Letter of Desired Group <space> First 3 Letters of your Board <space> SSC Roll Number <space> Passing Year of SSC / Equivalent Exam <space> Name of Desired Shift <space> Version <space> Quota send to 16222
Step 3: After successfully completed application, Applicant will get a rerun SMS with PIN number. You can get payment information. How much you have to pay?
Step 4: Recharge on your Teletalk mobile SIM, if you want to give the charge then write SMS:
CAD <space> YES <space> PIN Number <space> Contact Number and send to 16222
Step 5: You will get a Return SMS in your mobile, where mentioned candidate Name and Track number.

** Student can apply in 10 (Ten) Colleges. For Application charge will be TK.120 by SMS Or TK. 150 through online. Student Have to Save their own PIN CODE because it is very important for next process.
** If you have no Quota, no need to Type Quota in SMS. Just leave it Blank.
N.B: First 3 Characters of Board Name: Dhaka Board = DHA, Comilla Board = COM, Rajshahi Board = RAJ, Jessore Board = JES, Chittagong Board = CHI, Barisal Board = BAR, Sylhet Board = SYL, Madrasah Board = MAD, Dinajpur Board = DIN.
Group Short Code:   S- Science, B- Business Studies, H- Humanities,
Version/Medium Short Code: B- Bangla, E- English
Shift Short Code: M-Morning Shift, D- Day Shift, E- Evening Shift, N- If there is no Shift.
Quota Short Code: FQ- Freedom Fighter, EQ- Children Quota, SQ- Special Quota
HSC Admission Rules 2023 Download
Let's find the HSC Admission Online Application Process and others information from AllResultBD.com with HSC Admission Result 2022 online. So, check HSC Admission Online Application Process 2022.
Secondary School Certificate Pass Boys and Girls are thinking, how to apply for HSC Admission or College Admjission or XI Class Admission in Bangladesh. Don't worry! its a simple and easiest way to apply for admission. Admission Authority describe and instruct all process and procedures. Whereas, we also update and give the information as image and pdf. Students can say it the Admission Process to School to College. Lets check the XI Class Admission in across the country.