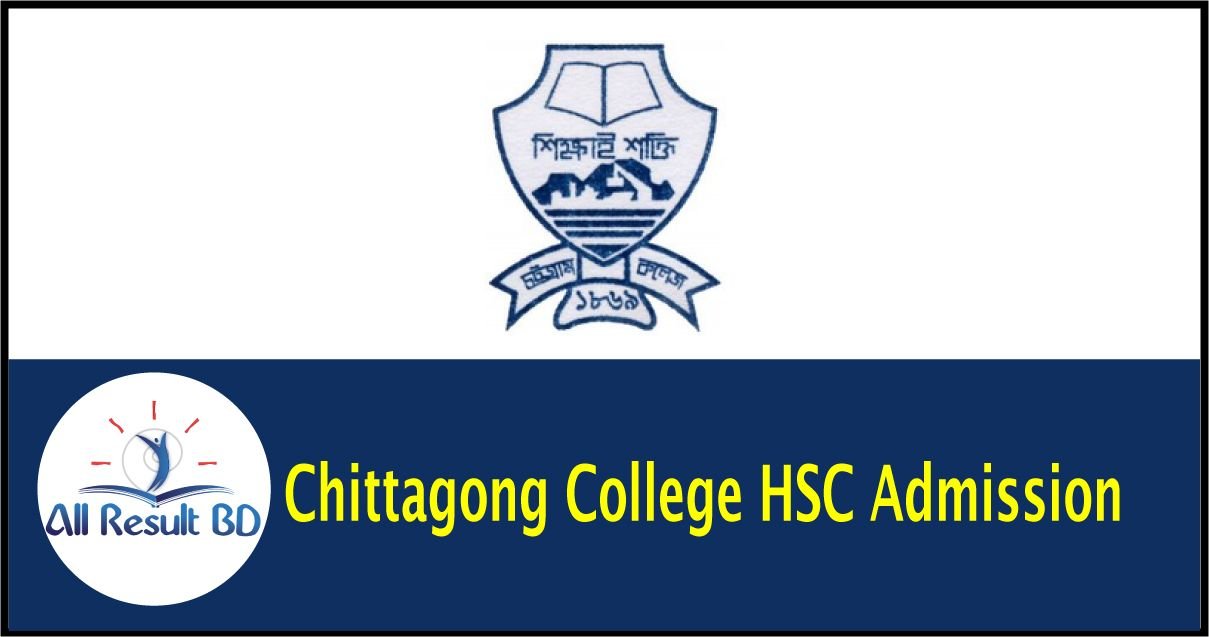 Chittagong College HSC Admission 2023 Notice Result. Chittagong College HSC Admission Notice 2023 has published. Chittagong College HSC Admission Result 2023 will publish 29 January 2023. After getting result we will publish it at AllResultBD.com. XI class admission Chittagong college Circular and all information is available on our website.
Admission circular for Chittagong College has been published. You can see the full circular from our website. You have to read the full circular very carefully. Because all instructions are given in the admission notice step by step. Here is the Chittagong College admission notice 2023
All College HSC Admission Circular
Chittagong College HSC Admission 2023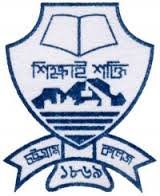 Chittagong College HSC Admission Notice 2023 has published. Interested students can apply for HSC Admission 2023. Chittagong College HSC Admission 2023 will start 08 January 2023 to till 15th January 2023. Board challenge students can apply till 15th January 2023, Tuesday. Chittagong College HSC Admission Result 2023 will get on 29 January 2023 at college campus Help Desk with all instructions. Total 800 seats are available in HSC level of Chittagong College. Science and Arts groups are available but Business Studies group are uncover here.
Application Submission Start: 8th November 2022

Application Submission End: 15th December 2022

Recheck Application Date Line: 15th December 2022

Merit List Publish: 29th December

Admission Start: 30th December

Class Start: 2nd February 2023
XI Admission College Wise GPA Requirement, Seat Number All Board
Numbers of seats:
| | | |
| --- | --- | --- |
| Subject | Seat number | CGPA |
| Science | 500 | 5.00 |
| Arts | 300 | 3.50/4.00 for other group |
Information of Chittagong College HSC Admission 2023:
Only SMS is the way to apply for initial step, students have to SMS.
Only Teletalk number is allowing to SMS.
SMS has to send due time.
TK 120 will deduct for admission application from SMS balance.
90% seats are free for all students but 10% seats are for quota. There are 3% quota is for other district, 5% for freedom fighter's child and other 2% for internal officer's child.
For freedom fighter's quota's students must show the certificate or evidence.
Admission fee is Tk 2010 for Science group and TK 1910 for Arts group. But for practical subject there will be adding extra TK 100 per subject.
For any kind of help students can contact to Help Desk of college campus.
For admission students need academic transcripts and testimonial with admission form.
Download Chittagong College HSC Admission Notice
Students can apply by SMS only. SMS instruction is available here. SMS details are-
First Students have to go SMS option then type CAD then space, EIIN number, space group name (S for Science, B for Business Studies and A for Arts), space 1st three letter of board name then space SSC roll number, space passing year, space N and space medium(B for Bangle and E for English). If there is any freedom fighter's child they also type FQ for freedom fighter's quota and governing body and for officer's child type EQ. and then send to 16222 from any Teletalk mobile number.
HSC Admission 2023 by Teletalk Mobile
Example: CAD <space> Expected Colllege EIIN <space> Expected group <space> ssc_board <space> ssc_roll <space> ssc_year <space> shift <space> Medium <space> quota
Example: CAD 104532 S CHI 109054 2023 N B FQ & send to 16222
Reply of first SMS:
After sending this SMS you will get a SMS from authority with a PIN number. Name, application received for EIIN, Shift: Group, PIN. Tk.120.00 will be charged as fee.
Second SMS Format: Then you have to through another SMM with your personal mobile number to 16222.
Example: CAD<space>YES<space>pin code<space>contact no
Example: CAD YES 763328 01´´´´´´´´´ Send To 16222
HSC Admission Result 2023 Chittagong Board
Reply of Second SMS:
"Congrats! Name, you've successfully completed registration to get Admitted in college name for group: shift: powered by Teletalk". And Reply For wrong keyword or ineligible candidates: "Sorry, you are not eligible due to CGPA 2. Required CGPA is Minimum 3. You will found more notice and information about Chittagong College HSC Admission Notice Result 2023 by visiting AllResultBD.com.