It's an uncertain topic for a paragraph. Most of the students get confused about this Acid Throwing Paragraph because they don't have any idea about the topic. Many students can't even write a single word about Acid Throwing Paragraph. As an uncommon topic, students can't write properly. They don't have any idea what they should write and how they will get marks. This paragraph will give an idea of writing a paragraph on this topic for students. They will not be confused anymore and write properly.
Paragraph on Acid Throwing for SSC students
Throwing acid is an unsocial incident. It's not good to work. The person who throws acid makes another person a victim. It's one type of crime. The victim has to suffer a lot socially and mentally. They break down mentally. It has a huge impact on the victim. The result of throwing acid on the face of an individual is terrific. Sometimes the acid damages some organs of the victim. He becomes traumatized physically. If acid is thrown on the eyes, they can't survive. The victim gives up every kind of activity. Because it takes a long time to recover for the victim. Sometimes they don't recover even. Most of the time men throw acid on the face of children and women. The victim face difficulties in every phase of life. The incidents of throwing acid occur from different types of conflict. Most of the time the incident arises from the refusal of a relationship. It's been a long time that throwing acid is a common incident in the country. But the victim sometimes survives after huge trouble which is unbelievable. Government should take steps to stop crimes like throwing acid. Government should have strict rules to stop selling and buying acid. If the government can't take control of the incident, it will not be stopped. People should be aware of throwing acid and stand against the criminal. They should stand beside the victims. Now so many organizations are working to stop the incident of throwing acid. It can be stopped by raising public awareness.
Read more: Childhood Memories Paragraph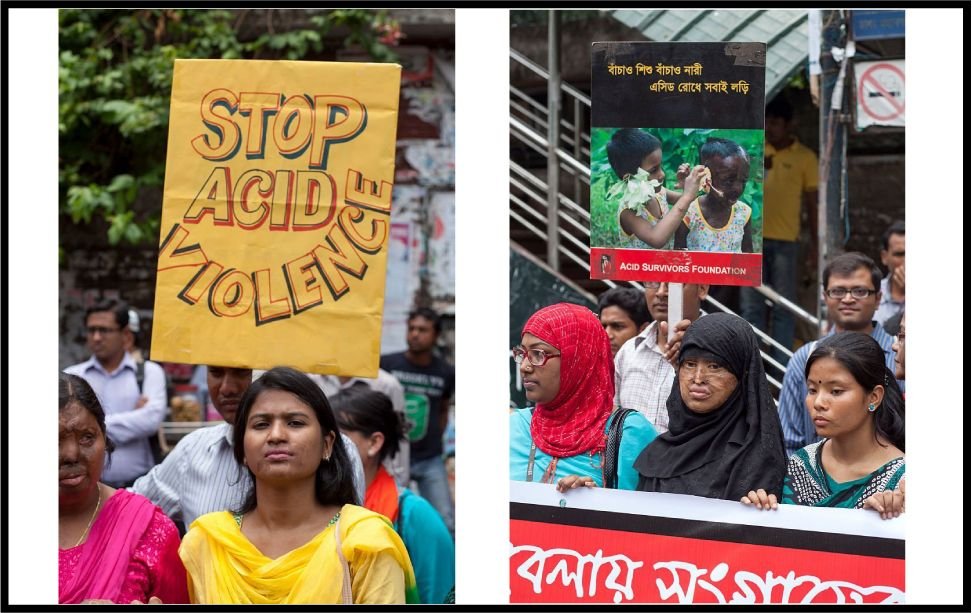 Acid Throwing Paragraph for HSC students
One of the biggest problems in our country is throwing acid. It's a terrific incident. Humans can't survive if anyone throws acid toward anyone else. So many people commit this crime. The number is growing day by day in our country. In most cases, when a person is refused by a girl, he throws acid at the girl. There can be so many causes for throwing acid. There can be other reasons for acid throwing like family conflict or having an extreme enemy. The face of the girl gets burned. She becomes the victim. Life becomes a curse for the victim. She can't survive. She has to go through a miserable life. The victim becomes a burden for her family. She has to face every kind of difficulty. Every year, an uncountable number of people have to go throw this incident. Victims of acid throwing have to suffer a lot. Not only the victim, but the family of the victim also has to suffer more. Because the effect is dangerous. The people who are involved in the incident are criminals. They create unbearable pain for the victim. The people who throw acid toward anyone should be punished. There are so many laws against acid violence. The government should imply the rules and laws. The crime should be stopped as soon as possible. The world would be a better place for loving if there is no crime like this. Government should take action to stop violence like this. If it's not stopped now, it can't be controlled in the future. Besides, nonprofit organizations should come forward to stop throwing acid. Launching a campaign against acid throwing can increase awareness of acid throwing violence. We should try to stop throwing acid.
Check also: Climate Change Paragraph
Last Word
Hope that this paragraph will be helpful for the students to write a paragraph on the topic of acid throwing. Now students can get an idea and write a paragraph in the exam. If you write this paragraph in the exam, you can expect a good result in the exam. Though students are confused at first, they can write it well now.