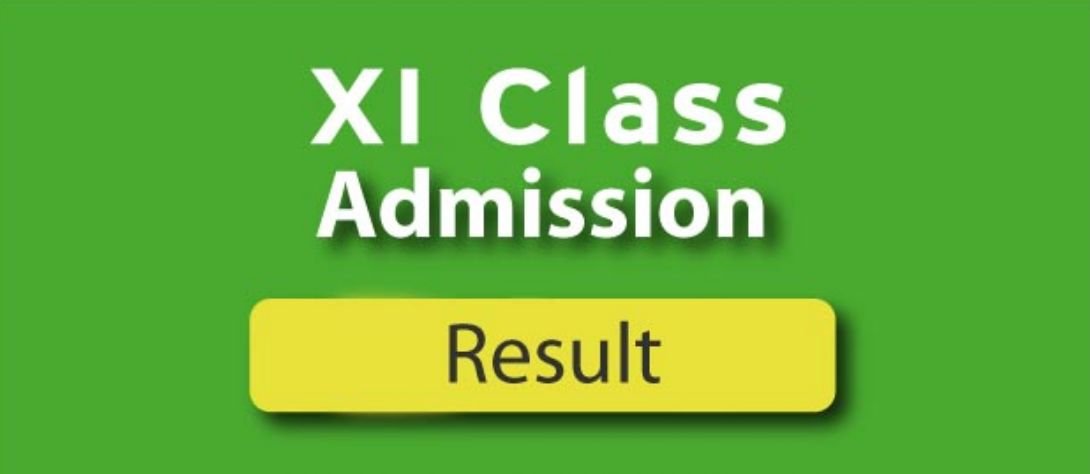 The Xi admission result 2024 is about to come out very soon. It's undoubtedly one of the most important results for a student as it decides the fate of which college he can study in.
Let's check out everything you need to know about this upcoming admission result below. We'll cover the publishing date, all the details, and how you can check the result for yourself.
Xi Admission Result 2024
Before diving deep into the topic of the result of class xi admission, it's a good idea to check out the summary. That way, you can get the necessary information at a glance. Without any further ado, let's check it out.
Admission start date: 15 August 2023
Admission application deadline: 31 August 2023
Result publish date: September 05, 2023
Result publishing platform: Online and Text message
Class start date: October 05, 2023
HSC Admission Result 2024 All Colleges
Xi Admission Result Publish Date 
The result for Xi admission will come out in 3 merit lists. The 1st merit list is announced to be published on September 05, 2023. After that, the 2nd and 3rd merit lists will be published one after another.
XI CLASS Admission Result 2024 (রেজাল্ট দেখুন)
The students who don't get the chance for admission to their favorite college, they'll get a 2nd merit list. In that list, all the empty seats will be filled. The 3rd and final merit list will close this process by admitting some students who didn't make it in the 2nd merit list.
How to Check Xi Admission Result 
There are 2 popular ways to check the result for xi admission. These are through a text message on your phone or using the official website. Let's check out how you can do them both below.
Checking the Result Online
To check the result of class xi admission, grab your laptop, smartphone, or any other device that has an internet connection. Then go over the following steps to get the result.
Go to the official website of www.xiclassadmission.gov.bd
Search for an option that says "Results" on that page and click on it.
That should take you to a new page where you'd have to put a few pieces of information to get the results.
Put the HSC/Equivalent Roll and Registration Number in place on the empty boxes.
Once you're done with that, select your education board and the year.
Simply hit the submit button below.
It'll take you to the final page, and you should have the results in front of you.
Checking the Result via SMS
This is an automatic process, and you don't have to do anything to get the results. A text message will be sent to you from the education board telling you if you've been selected for admission. Remember, the number you provided on the application for admission will be the number that they send the text message to.
Xi College admission Result 2024 by SMS
So, keep that number open and in front of you to get the results in time. If there's any delay, make sure not to panic. You should wait it out knowing that it's more common thank you think it is. There can be connection issues or any other trouble interrupting the SMS. Wait patiently and you'll get the SMS.
XI Class Admission 1st Merit List Result
XI Class Admission Result 2024 going to published on 05 September from xiclassadmission.gov.bd. According to the general instruction of admission process disclosed result announce date. The officially result publication website is www.xiclassadmission.gov.bd. But candidates and concern people may available to check the result from here. XI Admission 1st merit list Result make online on right time. HSC College admission result for all groups on respective colleges under the all board.
Conclusion
We just covered all the information about the admission result of class xi. Make sure to keep yourself updated to the latest news so that you don't miss out on anything important.