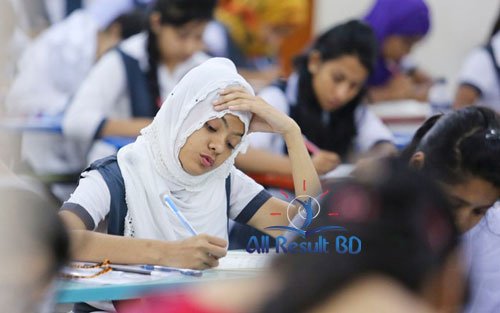 Students will not be allowed to sit for public exams without clearing tests held by their institutions, says an education ministry order.
The new decision implies the ministry has backtracked from its previous order on the issue. On 1st March 2015, the ministry had said educational institutions must arrange proper test exams, but students with 70 percent attendance must be allowed to appear in public exams even if they failed to clear the tests.
The directive in March 2015, signed by Education Secretary Nazrul Islam Khan, caused adverse reaction among students, teachers, parents and other stakeholders, said the latest order by signed Assistant Secretary Asim Kumar Karmakar.
"It's not desirable at all that students, who fail to clear tests held by school, colleges and madrasas, will be allowed to sit public exams", said the new order.
It said participation of 'unqualified' students in public exams would leave an 'adverse affect' on regular students. If students, who fail to clear tests and have 70 percent attendance, are allowed to take public exams, it would leave a 'negative impact' on the results of the exams, said the latest order by the ministry.
It, however, said institutions could allow a student to take the exams if he or she cannot clear the tests for reasons like illness, natural calamity and accidents considering academic records.
A power struggle between the minister and secretary became apparent after the complexities arose over admission in colleges. Minister Nahid had then issued a directive saying ministry officials cannot issue any order without his nod.