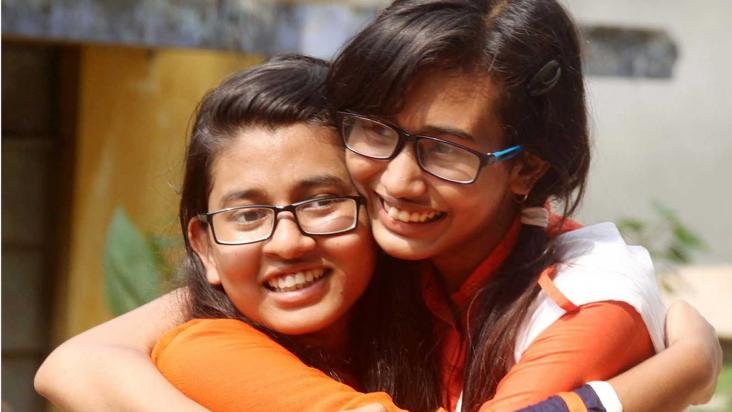 The SSC (Secondary School Certificate) and its equivalent examinations result 2022 will be published simultaneously all over the country today. Education minister Dipu Moni confirms it.
Our Education Minister Dipu Moni along with 10 chairmen of all education boards will hand over the SSC result summary to our honorable Prime Minister Sheikh Hasina at her office at 10:00am.
After that the result will be declared formally at a press conference at 1.00 pm, said the education ministry office.
SSC & Equivalent Result
Total 2,235,333 students from all education boards appeared in the SSC and equivalent examinations this year from 29,682 institutions across the country. The total number of male students is 1,170,441 while the number of female students is 1,164,892.
Among them, 17, 00,102 seated for SSC examination from eight general education boards. From the total candidates, 822,661 students are male while female candidates are 877,441.
On the other hand 310,172 took part from the Madrasah Education Board for Dakhil exam. And under the Bangladesh Technical Education Board, 125,059 appeared in the vocational exam.
The SSC and equivalent examinations started from November 14, 2022. With some question papers leakage allegation during the exam, the SSC examination ended completely on 27th November 2022. It is hoping that the result of this year would be better than the previous year.
Usually, all the students from 10 education boards can collect their result from their school or institution.
They can also get the result with the Mobile SMS service.
To get the result, go to your message option and type "SSC/DAKHIL<space> first three letters of the board's name<space>student's roll number<space>2021" and send to 16222.
The result will also be available on www.educationboardresults.gov.bd