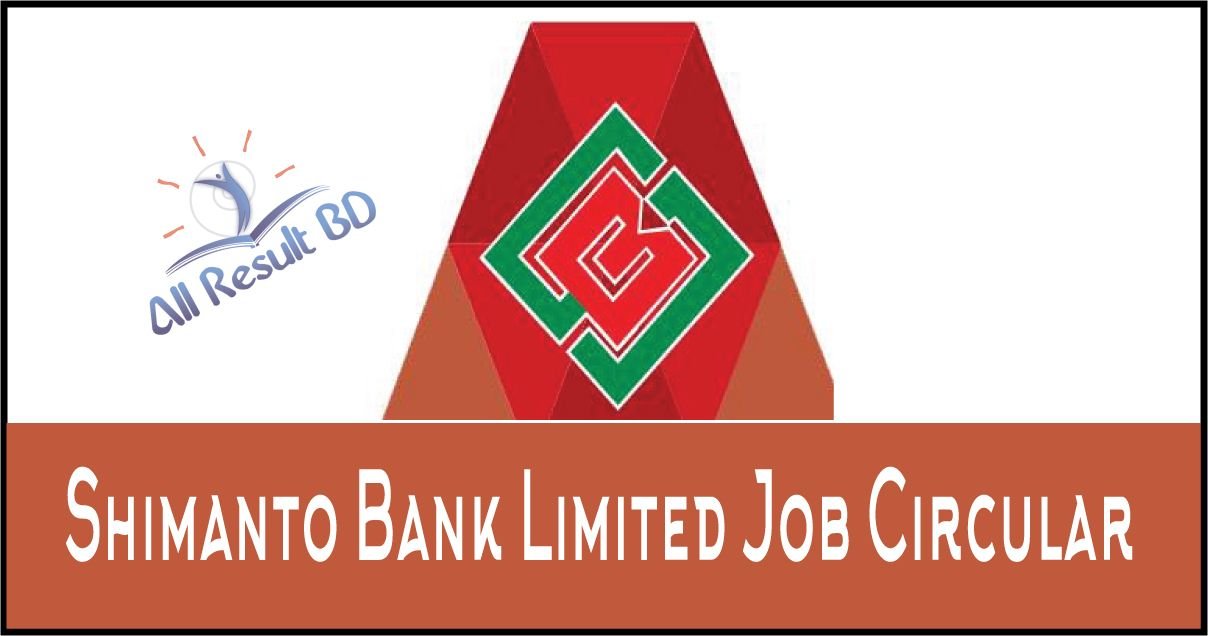 Shimanto Bank Limited Job Circular 2016 Apply Online. Shimanto Bank Limited announced Senior Officer, Officer and Officer Cash Job circular for freshers. They will requit more than 500 hundred employ for the first time. Attractive remuneration with continuous training facilities and fast track career awaits the really deserving candidates who would be proud to be a part of the Shimanto Bank family.
Shimanto Bank Limited Job Circular 2016
Shimanto Bank Limited is one of the commercial and defense bank in Bangladesh. Bangladesh Bank has primarily agreed its consent to proposal of establishing Shimanto Bank for welfare of Border Guard Bangladesh as well as BGB members. Shimanto Bank Ltd is recruiting all head person of all departments. This decision came at the central bank board meeting held recently in its headquarters.
Shimanto Bank Ltd is looking for a group of bright, talented. Proactive and energetic freshers willing to accept challenging banking career for the following position:
Senior Officer, Officer and Officer Cash
Educational Qualification:
MBA/ Masters in Banking/ Finance/ Finance and Banking/ Accounting / Accounting and Information System / Marketing / Management
MBM (BIBM)
Masters in Economics / Agricultural Economics / Statistics / Applied Statistics / Mathematics/ Applied Mathematics/ Physics / Applied Physics / Electronic and Applied Physicsl Engineering /l Computer Science / Computer Science and Engineering l English.
Sc in Engineering / Computer Science/ Computer Science Er Engineering (BUETI CUET/ KUETI RUET)
BBA (IBA of DU)
In addition to the required CGPA at post-graduation level, candidates must have at least two first division/classes or equivalent CGPA in their academic feat in public examinations, but no 3rd division. Class or equivalent CGPA at any level is acceptable.
Job Location: Anywhere in Bangladesh
Application Last date:
Shimanto Bank Limited is operating of Border Guard Bangladesh. Shimanto Bank Limited is recruiting all head person of all departments.  Shimanto Bank Published jobs circular for experience personnel this job application 2016.
Shimanto Bank would provide various services and schemes for the BGB members like soft loans, pension scheme, house loan, local and foreign aid for health, marriage loan, agriculture loan and One House, One Farm loan.
Currently, 56 scheduled banks are operating in the market, of which 39 are private commercial banks.  The ruling Awami League government has given licence to nine private commercial banks in the year 2013.
The new banks are NRB Commercial, South Bangla Agriculture, Meghna, Midland, The Farmers Bank, Union Bank, NRB Bank, NRB Global Bank and Modhumoti Bank.
How to apply Shimanto Bank Job Circular 2016
Applications along with CV and recent passport size photo is to be submitted by means of email: shimantobank@bgb.gov.bd. Eligible and interested candidates are requested to apply Shimanto Bank Limited Job Circular along with a recent photograph.
Other Requirements:
The applicant should be a Bangladeshi National.
The contestant should be computer literate.
The applicant should be pro?cient in English and Bangla.
The applicant should have the willingness to work in any location within the country.
Age should not exceed 30 years as on 2016.
Website Address: www.shimantobank.com
If any discrepancy is found between your online resume and your original documents (which will be verified at the time of the viva voce), your candidates shall be cancelled. Only candidates having self confidence with passion to build career in banking who satisfy the job requirements are invited to apply. If you have any question about Shimanto Bank Limited Job Circular 2016 then comment bellow or message us through facebook.