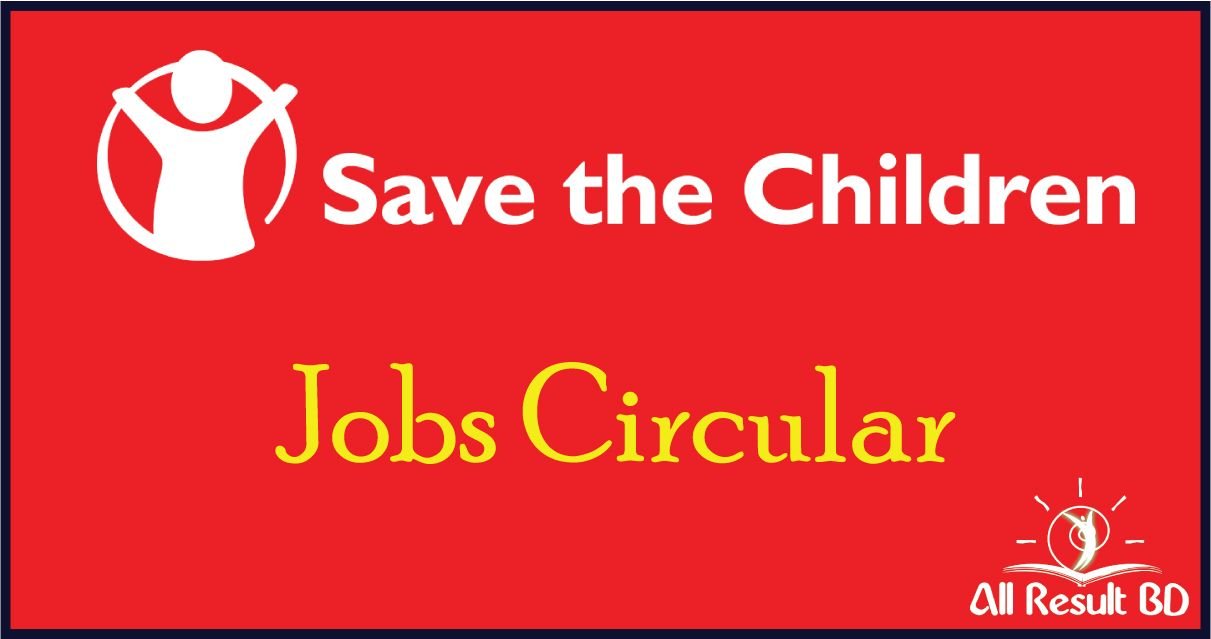 Save The Children Jobs Circular BD 2022. Recently Save The Children Jobs Circular Bangladesh 2022 has been published by the official website of Save The Children Organization.
Save The Children Jobs Circular
Are you passionate about Humanitarian work but have limited experience in the Humanitarian Sector? Save the Children is glad to invite applications for the position of Humanitarian Trainee to fill up 21 positions.
This is an exciting opportunity for young Bangladeshi nationals to start and eventually build up their career in Humanitarian sector. This is a 12-month programme which has extensive simulation training, distance learning, coaching, workplace learning & deployment learning.
"Save The Children" Job Requirements:
Master's Degree, preferably in English/Development Studies/international Relations/
Social Science/Disaster Management or relevant discipline
Not essential but preferably between 6 months to 1 year (maximum) experience as an employee, volunteer or intern in development or humanitarian work.
Fluency in English both in written and spoken is MUST
A willingness to live ancl work anywhere across Bangladesh.
Demonstrated interest and a commitment to a long-term career in the humanitarian sector
The Trainees will receive a monthly stipend allowance as Tk 28.500/- (Taka twenty eight thousand five hundred only). If you are Interested, please apply online through https://bangladesh.savethechildren.net/
Application deadline: April 22. 2022
Only short listed candidates will be invited for interview
Those who applied before need not to apply again
"Women are strongly encouraged to apply"
If you have any question about Save The Children Jobs Circular then comment below or message us through facebook. We will reply very soon.