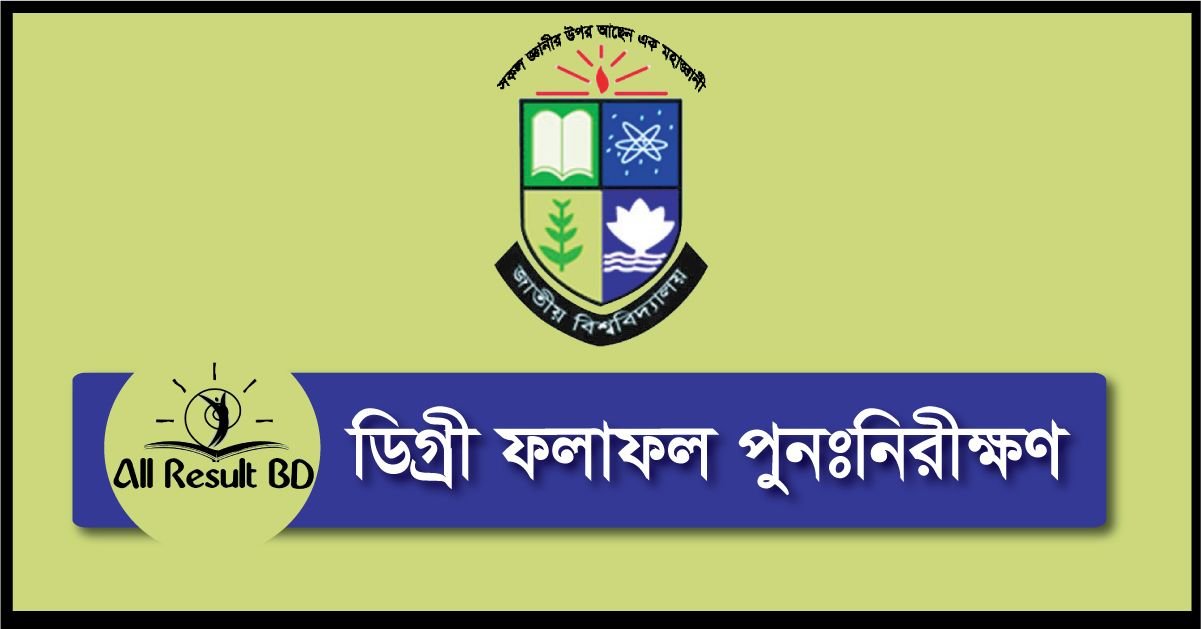 National University Degree Rescrutiny Result Application Process. National University Degree Result Challenge Application Process as begin. Who are not satisfied their National University Degree Result 2021, they are noticed to apply.
National University Degree Rescrutiny Result 2021
National University Degree Rescrutiny Result Application Process. National University Degree Result 2022 was published 22nd September 2022 for all year. Many of examinees are not satisfy with their National University Degree Result 2022. So this year National University authority gives a change to Rescrutiny apply for degree exam.
Interested candidates can apply for recheck degree result. Degree Rescrutiny Application deadline is 1st March 2022.
NU Degree Result Challange Application Process
Applicants have to download national university degree Rescrutiny apply form. Then fill-up the form and verify it by college authority. And submit application form to the respected college. Applicants have to apply within 1st March 2022. Application fee is TK 500. Applicants have to pay TK 500 by a bank draft to the Sonali bank, national university branch.
Degree Rescrutiny Application Form
How To Apply For National University Degree Re-scrutiny
To Apply For Result Re-scrutiny, Students have to Fill Up Application Form Through Online. After Complete Fill Up Application Form, They have to Pay BDT 500/- Via Sonali Bank. Make sure to Submit Your Application Payment within Deadline. See below to The Application Process.
Go To nu.edu.bd Website and Click Services
Now Click The "Sonali Sebha" Button
Now Click The Rescruitning Fee Option Under Student Fee Menu
Now Select

Semester/Year/Part

and

Give Your

Registration Number

and click Search

Your Details Information Will Appeared on The Screen.
Now Choose Your Papers Code and Others Things And Complete Your Application Fill Up
Finally, Take Print of Your payment and Complete The Payment Through Sonali Sebha From Any Sonali Bank Online Branch.
Click Here For Apply Re-Scrutiny
Degree Re-scrutiny result
Students who are not satisfying with the results of the NU degree for the 1st year of 2022. They can easily apply to recheck their degree results. First of all, download the Rescrutiny application form of NU degree. Then the application form fills up. After that, verify the application by the college authorities.
Within one month of publication of the results, the college challenge application form must submit. Board Challenge Application 500 Taka To re-examine Sonali Bank Limited, the National University will have to pay 500 Taka to the candidate.
NU Degree 1st year Rescrutiny result 2021
National University Degree 1st year result 2021
Rescrutiny result will be published after National University Degree Result Rescrutiny Application Process completion by NU authority. Applicants have to collect re scrutiny result from their respected college and NU website.
We will give National University Degree Rescrutiny Result Application Process related news and result at this website. To get information about other university exam routine, result and notice visit AllResultBD.com.
Save
Save