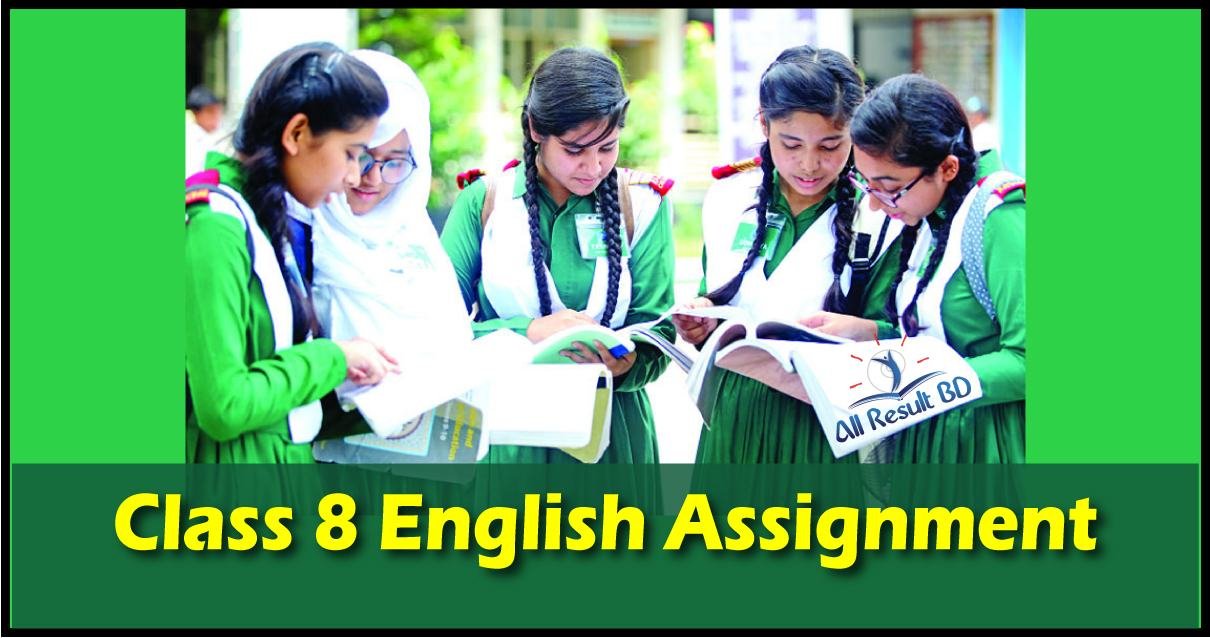 At this stage, we will discuss the 20th-week assignment Class 8 English in detail. We hope that all the students who have not yet got the Class 8 English assignment solution for a long week will read our post in detail.
Students will be assessed through assignments. Assignments will be prepared and given on a weekly basis for students according to the rearranged syllabus. Assignments will be uploaded on the website of the Department of Secondary and Higher Education before the start of the week. At the end of the week, students will complete their assignments and submit them to the educational institution (directly online) to receive new assignments.
Assignment : Lesson-2: The Historic 7 March Speech
Write a letter to your friend telling her/him how you feel when you listen to Bangabandhu's historic 7 March Speech.
Instruction: Students will have to follow the steps of writing a Letter.
20th Week Assignment Class 8 English Answer
Date:13-10-2021
Donia, Dhaka
Dear Sonia,
At first, take my love, I hope you are well by the grace of Allah. I am also fine. I received your letter yesterday, in your letter you wanted to know about how to feel when listening to Bangabandhu's historic 7 March Speech. Now here is a short description of Bangabandhu's historic 7 March Speech.
The March 7 address by Bangabandhu the great poetry of our emancipation is a time-tested speech. This great speech still ignites people. It flames forth our unquenchable thirst for justice. It makes us move in tune with the spirit of the Liberation War. Martha Nussbaum calls it a 'love', and thus distinguishes it from the simple embrace of principles. This love involves the feeling that the nation is one's own. Consider "bhayera aamar" or "amar manush" from the March 7 Speech or "Amar Sonar Bangla" from our national anthem, you will see the ground for this claim.
It is not an address of 19 minutes, but a reservoir of the ideology Bangabandhu had professed throughout his political career and instilled in us a powerful national political emotion. We should assemble every March 7 at the Suhrawardy Udyan to rejuvenate ourselves in the spirit of the Liberation War.
No, more today, please write me soon you. Respect your parents and love your younger ones. Your loving friend Shayma
From

Shaym, Narayangonj

To

Sonai Donia, Dhaka-1236
If You have any question about 20th Week Assignment Class 8 English Answer, then comment bellow We will reply as soon as possible. Thanks.