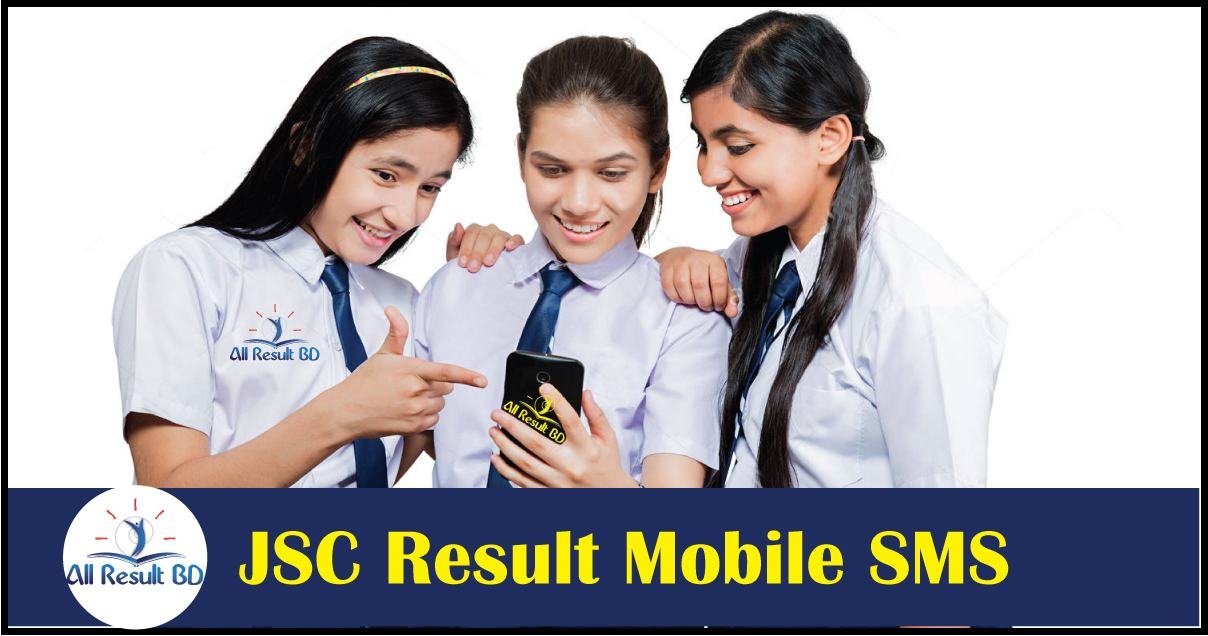 JSC Result Mobile SMS System for GP, Teletalk, Robi, Banglalink, Airtel. It is very easy to see the result of the JSC. Nowadays, you would be able to see the result through the internet sitting at your home due to technological advancement. Even, if you do not have an internet connection, you can know it by sending SMS. Today, we would show you how to easily see the result. Hopefully, this tutorial will help you all a lot. So let us start knowing all the information of JSC result 2021.
With the continuation of all the previous years, JSC exam has been held this year also. Now everyone is eagerly waiting for the result. Although the result of the JSC exam in education life is not so much important, all the students want a good result. In fact, a good result spreads the waves of happiness to the heart of anyone. JSC Result 2022 with Marksheet
JSC Result Mobile SMS System
দ্রুত রেজাল্ট পেতে আমাদের গ্রুপে জয়েন করুন
গ্রুপ লিঙ্কঃ https://www.facebook.com/groups/resultbd/
There is no problem even if you do not have an internet connection. Nowadays, the Primary education authority publishes results through SMS on your mobile phone. Follow the steps below to get the JSC Result by SMS.
JSC Result SMS Format
We have provided a sample of the full SMS format for your better understanding.
JSC <space> 1st three letters of Education Board Name <space> Roll <space> Year and then send to 16222
For Example: JSC DHA 178348  2022 and then send to 16222
JDC Result SMS Format: Students of the Madrasha who want to know the results by sending SMS need to send SMS in the following format.
For Example: JDC MAD 456789 2022 and then send to 16222
JSC Result by SMS – General Conditions
Here are some conditions are available. You need to follow these. For better understanding, we are adding this on JSC Result 2022 by SMS. Please read:
The user must need to send the message after publishing the Result
You must require sending SMS with the correct format
Every SMS you will send to 16222, you will be charged 2.42 (BDT).
Reply SMS from 16222 will carry your Result
Message Reply will depend on Request serial, Network frequency, Server Response, and many others.
JSC Result 2022 by SMS
Bangladesh All Education Boards Short Code
You need the short code of first 3-letter of each board for JSC Result Mobile SMS, which is given in table below.
| | |
| --- | --- |
| Education Boards Name | Short Code |
| Comilla Board | COM |
| Rajshahi Board | RAJ |
| Jessore Board | JES |
| Chittagong Board | CHI |
| Barisal Board | BAR |
| Sylhet Board | SYL |
| Dinajpur Board | DIN |
| Dhaka Board | DHA |
| Madrasah Board | MAD |
JSC Results 2022 Online
First of all, you need to enter the site (www.educationboardresults.gov.bd) with any browser and select JSC / JDC in front of the exam option on the home page. After that, you have to select the year 2022 and your board. If you have done these two things, you have to type the JSC roll number and registration number in the blank box. Type the roll number and registration number as it is in your admit card. You will be asked to add two numbers below this. Type the summation result on the blank box and click on the submit button. If all the information is correct then your results will appear on the monitor within a few moments.
This is another official site to view results online. It is regulated by the ministry of education. The benefit of this site is you will get the result with the mark sheet. If you go to the home page of the site you can see some links.
At first, click on the SSC / HSC / JSC / equivalent results without thinking anything.
Then the page that will come next will contain exam option.
You have to select JSC/JDC from there and in the next line, you have to select the year 2022.
Then you have to select Your Board from the front menu of the board.
Result type must be given the individual.
After selecting the individual result, you will get 3 blank boxes to type your JSC roll number, registration number, and Captcha.
Just type those in the right way and click on the get gate result. You will then get your results in a few seconds. JSC Routine 2021 download
Last Word
It is surprising to hear, the importance of the result of this large public exam is little. So, do not bother much regarding the JSC Result Mobile SMS whether it is very good or not. Rather, enjoy your days which you are getting before your result publication. After JSC result 2021, you will have to enter the Higher Secondary Education level. There is no escape from the study after you enter there. In the end, we wish that you all do a good result in the JSC.