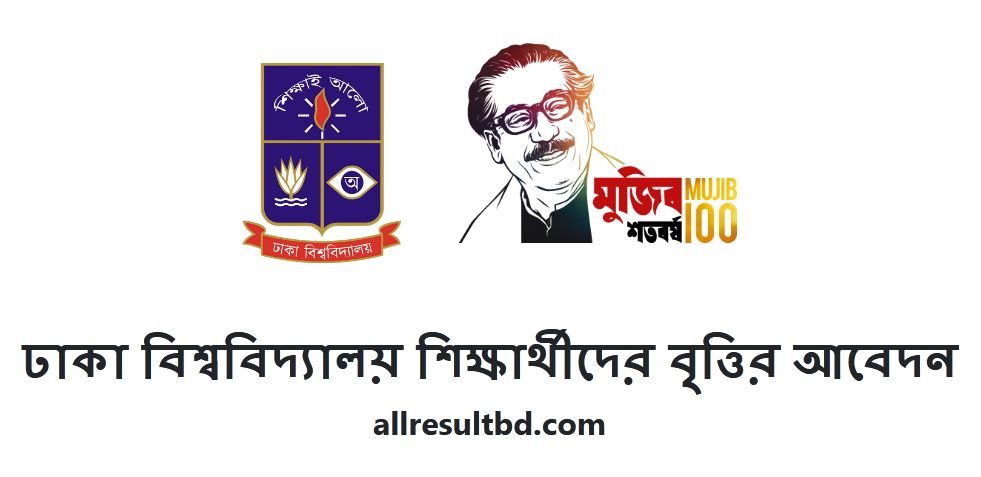 Dhaka University or DU is the oldest and one of the best universities in Bangladesh. Nawab Sir Salimullah played a pioneering and important role in establishing the university. He donated 600 acres of land from his estate for this university establishment. On the 1st of July 1921, the University opened its doors to students. Recently the authority has announced the DU student scholarship 2022 for students.
For a long time, Dhaka University has been offering various government and private scholarships to its outstanding students. For all the students of DU, this scholarship is both the subject of honor and financial support. If you can manage to get this scholarship, you can continue your study smoothly than before. So it will be great to read this article attentively and learn everything about DU student scholarship.
What is the DU Student Scholarship?
Without considering the physical ability or political affiliation, race or color, marital status or sex, religion or national origin, location or age, DU student scholarship offers financial aid to students of this university. Each year, the University of Dhaka administers over TK 60 Million BDT in financial assistance, including educational loans.
Students of this university become able to make their journey of study smooth through a comprehensive program of grants, scholarships, loans, and student employment. The scholarship funds come from the Bangladesh government, non-government, generous donors, and private resources. The scholarship strives to help applicants with various support sources to pay for university study expenses.
There are 11 types of scholarships offered to undergraduate students and 6 types of scholarships offered to post-grade students. There are also various types of private organizations and trust fund scholarships available for DU students.
What is offered in the scholarship?
The DU Student Scholarship offers a fixed amount of financial aids, every eligible student can access the money both monthly and one-time full payment. Students can use the money for tuition fees, living costs, insurance, and travel costs, etc. The compensation varies as per the different levels of study, duration, and the nationality of the student.
DU offers to students a total of Tk. 60 million for scholarships and student loans every year. They also offer a blind stipend.
DU Student Scholarship Eligibility Criteria
To get the DU student scholarship, candidates need to fulfill some criteria. Though most of the criteria are easy to maintain, not all of the candidates will be eligible to get the scholarship. It is true that students who will get the scholarship can make their study lives better. The criteria for DU student scholarship are discussed below.
Students need to clear their examinations of class 12 from the CBSE board or equivalent.
A candidate or a student must hold Only a SINGLE scholarship. If it is found that a student holds more than one scholarship, they can be disqualified from the scholarship program.
Only the students of DU affiliated colleges are eligible to get the scholarship.
If there is any problem in filling the form or any kind of information is required
Education-5 [Room No. 208 (KA)] – Mobile No. 01571297342, 01711058337 (Only during office hours [10.00 am to 5.00 pm]). No need to come to the office for any problem.
Final Words
Offering such a scholarship is undoubtedly a great initiative by the DU authority. The DU student scholarship is a great significance for its students. For ages, DU has been helping students financially with those programs. And for these aids, many students were and are now able to fulfill their educational goals in life.