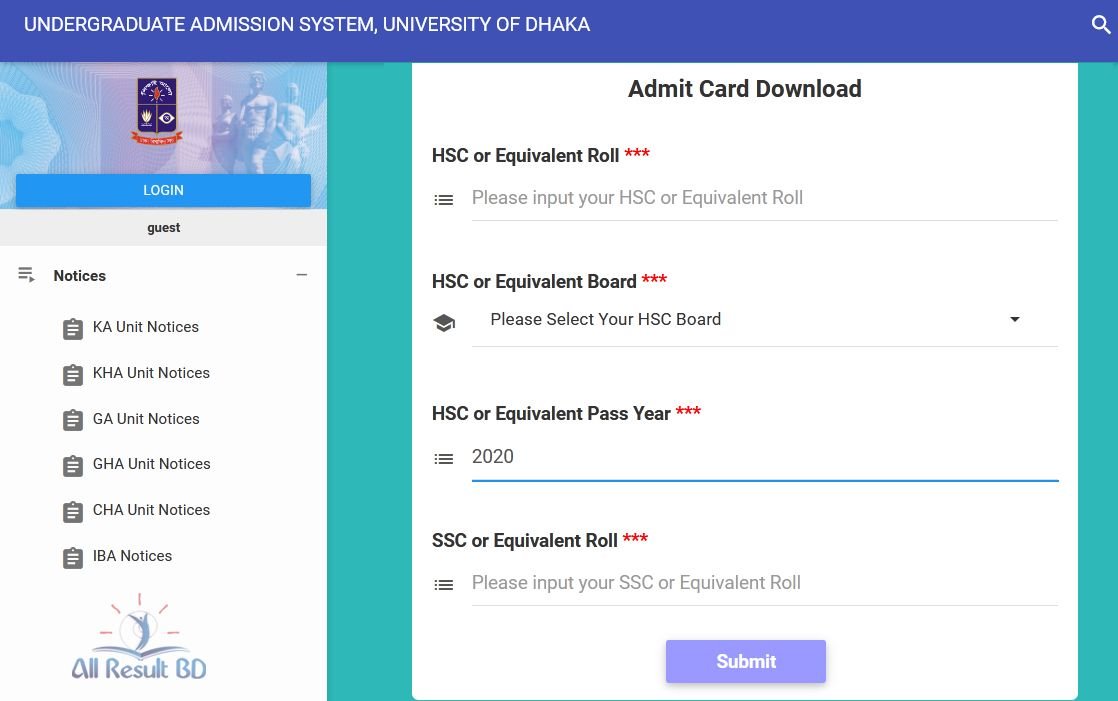 Getting admission to Dhaka University is a great dream comes true for a lot of students. With the hope to get a place at Dhaka University, many of you have applied for the admission test this year. Now all of you are looking for information regarding when you will get your DU admit card, what will be the seat plan and some other important information. Considering your concern, we have come up with this article where we have explained all the details you need.
DU Admit Card and Admission Test Info
The authority of DU publishes all the details regarding any academic announcement or admission test announcement on the official website. Dhaka University Exam Date. So if you want to know any information, then visiting the Admission official website (admission.eis.du.ac.bd) is great. We also collect all the important information from reliable sources and publish all of them here on our website. So you can also get your required information by visiting our website. However, below are some of the important information related to your DU admit card and admission test:
Update News: ঢাকা বিশ্ববিদ্যালয়ের 'গ' ও 'খ' ইউনিটের প্রবেশপত্র প্রকাশ করা হয়েছে। অন্যান্য ইউনিটের প্রবেশপত্র রাত ৮:৩০ ঘটিকা থেকে ডাউনলোড করা যাবে।
Online Application Start Date: 8th March 2022
Online Application End Date: 31st March 2022
Admit Card Download Start Date: 20th April 2022
Ka Unit Exam Date: 10 June 2022
Kha Unit Exam Date: 04 June 2022
Ga Unit Exam Date: 03 June 2022
Gha Unit Exam Date: 11 June 2022
Cha Unit Exam Date: 17 June 2022
Dhaka University Admit Card Download
All the candidates can download DU admit card very easily by following our provided instructions below. We have made everything so clear that any of you can download your admit card without facing any difficulty. You just need to keep in mind to follow all the instructions step by step. Below are the instructions to download load your DU admit card: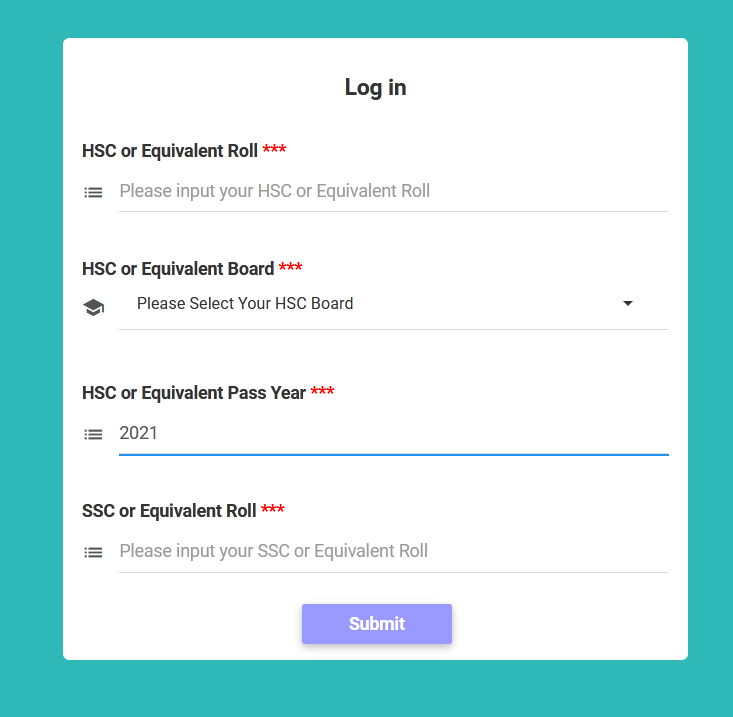 First of all, you have to visit the official website admission.eis.du.ac.bd.
After that, you need to log in to your account by providing your personal credentials such as your user ID and password.
In this step, you will be able to see the admit card section on the new page.
Now, you have to click on the download button.
Finally, your download will be completed and you then need to color print your admit card.
Check also: DU 7 College Admit Card
DU Admission Seat Plan
The authority of Dhaka University has also published the seat plan for the DU admission test recently. By visiting the official website of the university, you will be able to get your seat plan. Apart from that, we have also published your seat plan on our website here. If you click on the link here, you will be able to get your seat plan.
Documents You Need to Participate in the Admission Test
Below are the documents you need to carry to the exam center to participate in the DU admission test:
HSC registration card
Ballpoint Ball Pen
Things You Cannot Bring in the Exam Center
There are some binding carrying things in your admission test center. Below are the things you are not permitted to carry to the exam center:
Any type of watch, calculator, etc.
Any type of pencil, paper, etc.
Any type of hardboard, etc.
Final Words
We have provided all the information we have regarding your DU admit card. If you follow all the steps we have provided above in the right way, no one of you will have any difficulty while downloading your DU admit card. Since your exam date is very near to you, you should focus on your preparation properly. We wish you all the best regarding your DU admission test.