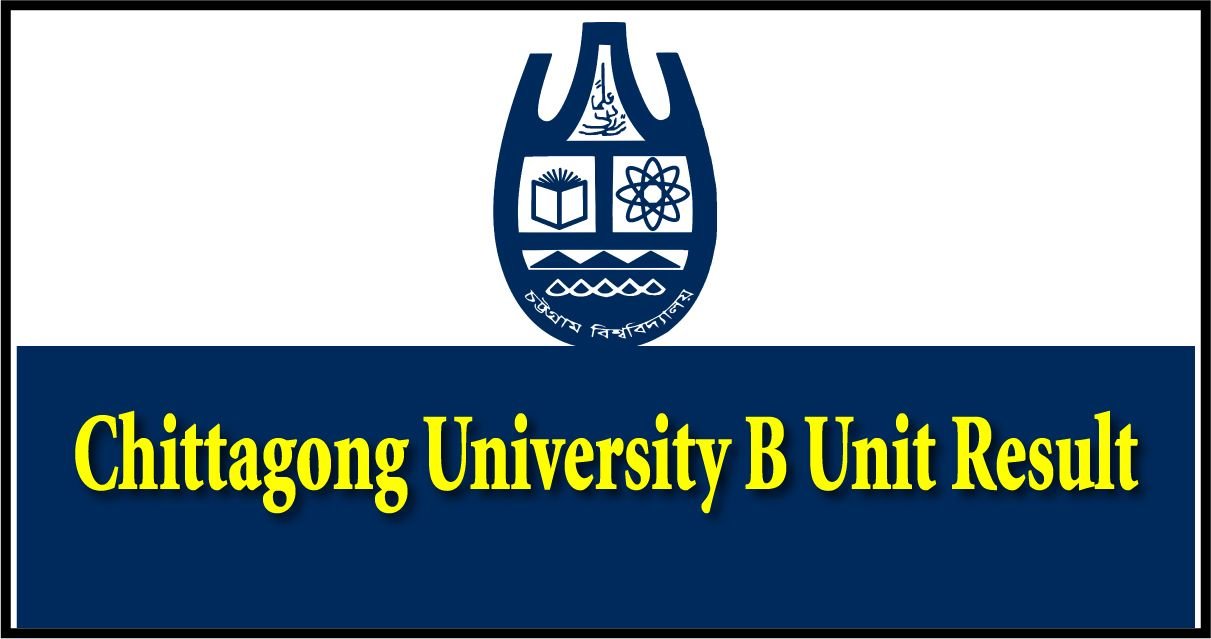 Chittagong University is one of the best universities in Bangladesh and a lot of students every year participate in the CU admission exam to get admitted to this university. As like as every year, many students also participated in the admission test this year as well. Recently, the CU B unit admission exam has ended. So all of you are now looking for the CU B unit result. In this article, we are going to talk about everything about your result and how to check your result.
CU B Unit Result Publish Date
CU B unit result will be published on 21th May 2023. But the authority has announced that they will publish the result within one or two days after the admission test. So as per the announcement by the authority, you will get your CU B unit admission result today or tomorrow. Just after publishing your result by the university authority, we will post that on our website here. So till then, you should keep your eyes on our website to get the latest updates.
Chittagong University Admission Result
CU B Unit Admission Exam
CU B unit admission test has been ended on the last 18th of May 2023. The authority usually publishes the result just after one or two days of the admission exam. So it is expected that you will get your CU B unit result very soon in one or two days. We hope that your admission test was well and you are confident about your admission to this reputed university. We would suggest you not to be panicked about the result and wait for it to be published.
How to Check CU B Unit Result?
Checking your CU B unit result is very simple and you can yourself check the result by your smart phone or laptop or computer. All you need to have is an internet connection in your smart phone or laptop or computer. There are also two ways of checking your admission result. One is checking it online and another one is checking it via mobile SMS. No matter which method you follow, you will be able to check your result.
দ্রুত রেজাল্ট পেতে আমাদের গ্রুপে জয়েন করুন
গ্রুপ লিঙ্কঃ https://www.facebook.com/groups/resultbd/
চট্টগ্রাম বিশ্ববিদ্যালয় খ ইউনিট ভর্তি পরীক্ষার রেজাল্ট
Checking CU B Unit Result Online
If you want to check your CU B unit result online, you need to follow the instructions below:
First of all, you have to visit the official website https://admission.cu.ac.bd/.
After that, you need to select your unit from the list.
Now in this step, you need to type your B unit admission exam roll number.
Then, you have to click on the 'get result' option.
Finally, you will be able to see your result within a few moments.
Checking CU B Unit Result Through SMS
By following the instructions below, you can check your CU B Unit admission test result through your mobile phone:
First of all, you have to go to the SMS options on your mobile phone.
Now, you need to type CU <Space> R <Space> Unit Code <Space> Roll Number.
Then, you have to send it to 9934.
Example: CU R B 638725 and send to 9934
Apart from that, we also publish your result on our website here after collecting it from the official source. So you can also visit our website for your result.
Final Words
We have clearly described everything about your CU B unit result. We hope that you have fully understood everything and we expect that you will have no difficulty while checking your result. We wish you all the best regarding your CU admission result for the B unit.