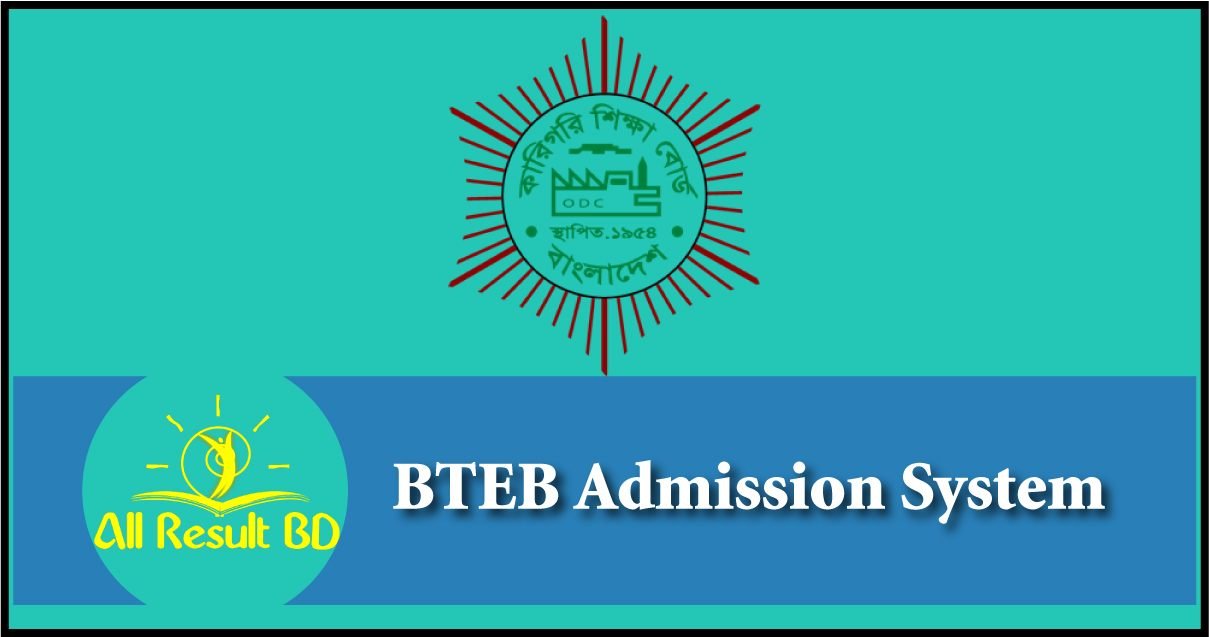 Bangladesh Technical Education Board (BTEB) is the only education board that focuses on teaching technical aspects to students. In recent years, a large number of students wait for BTEB admission circular every year because of its higher demand. It is said that students from this education board do not need to stay unemployed. However, in this article, we have come up with all the details of the admission circular for the academic session of 2021-2022 that has been published recently.
BTEB Admission Circular 2023
BTEB admission circular 2023 has been published from 7th December 2022. As per the circular of the education board, students will be able to get admission in different courses in this academic year. If you want to know more about the BTEB admission circular, you can go through the government official website- www.btebadmission.gov.bd. We have described some of the details of the admission circular in the below sections.
Application start From: 13th December 2022
Application last Date: 27 December 2022
Result published date: 31st December 2022
Eligibility for BTEB Admission
To be eligible for the BTEB admission, students need to meet some criteria. Different courses will offer variable criteria to get admission. Some of the eligibility factors are mentioned below:
Candidates who have passed SSC/equivalent exam in 2020, 2021, and 2022 can apply for the admission.
The overall GPA requirement for admission is 3.50 with a minimum CGPA of 3.00 in mathematics.
The age of the students must not be more than 22 years.
Diploma in Textile Engineering Admission Circular
HSC Vocational Admission Circular
All Polytechnic Diploma Engineering Admission Notice
BTEB Admission System 2022-23
According to the BTEB admission circular, if you are eager to apply for the admission, you first need to visit the government official website – www.btebadmission.gov.bd. When you visit the website, you will see different government and private programs on the main page. You will also see some quick links such as admission rules, instructions, and important Q/A sections on the left side of the home page. You only have to click on the link of your preferred course to proceed.
After clicking on the different courses or programs such as Diploma in Engineering, Marine Engineering, Forestry, Fisheries, Agriculture & Livestock, etc., you will be redirected to different pages for full information. From there, you will get your desired and detailed information regarding your admission.
বাংলাদেশ কারিগরি শিক্ষা বোর্ড ভর্তির নীতিমালা ২০২৩
বাংলাদেশ কারিগরি শিক্ষা বোর্ড ভর্তির নীতিমালা ২০২২
বাংলাদেশ কারিগরি শিক্ষা বোর্ড ভর্তির নীতিমালা ২০২০
বাংলাদেশ কারিগরি শিক্ষা বোর্ড আবেদনের নির্দেশিকা ২০২০
Deadline of BTEB Admission
Knowing the application deadline is very important for every student. You should not miss the deadline. The deadline for BTEB admission will be on 19th December 2022. If you want to keep yourself secure, it is better to apply earlier before the deadline passes. According to the government instructions, the result of the admission will be published on 29th December 2022 for first phase, 02th January for second phase, and 07st January 2023 for third phase.
You will need to pay the admission confirmation fee from 31st December 2022 to 04th January 2023 for first phase, from 02th March to 06th March for second phase, and from 07th March to 12nd March for third phase.
Final Words
We hope that we were able to describe all the information very easily so that you can understand everything without any issue. Another important thing is to mention that you can pay your fees using different online payment methods such as bKash, Rocket, SureCash, etc.  We wish the very best for all of you.