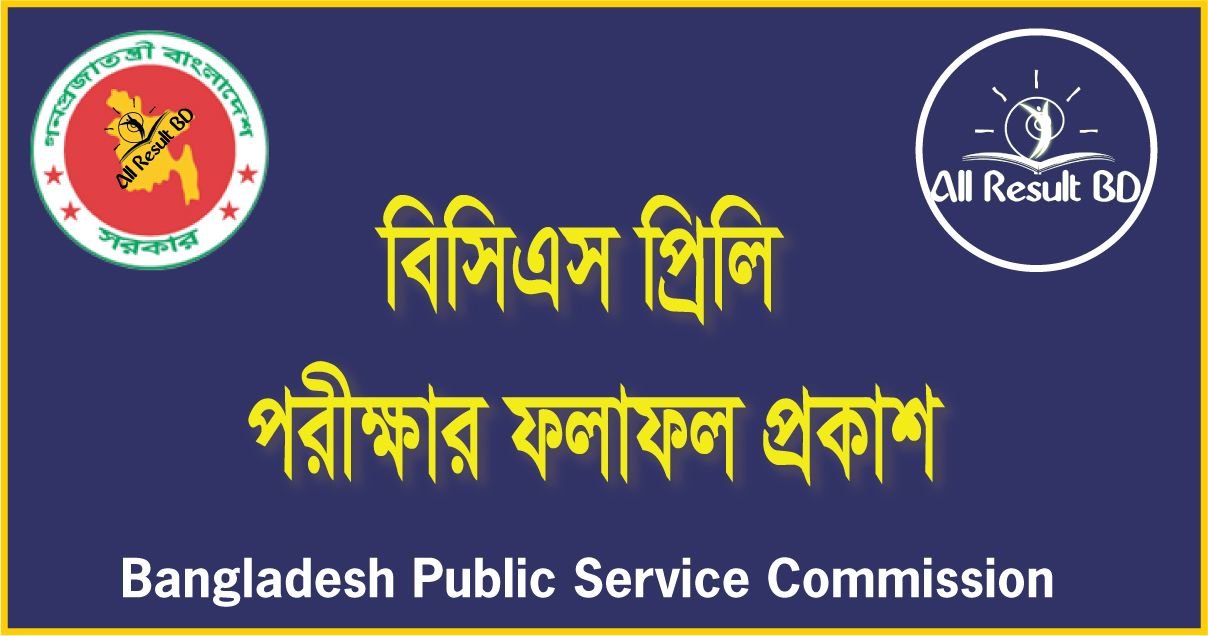 44 BCS Result Published 2022 | www.bpsc.Gov.Bd Preliminary Result. Bangladesh Public Service Commission (PSC) has released the results of the 44th BCS Preliminary Examination. 21 thousand 56 people have passed the written test. This information was given in a press release of PSC on Sunday.
As the incidence of corona decreased, PSC took the preliminary examination of 44th BCS on March 19 this year. Although there are concerns about how the exam will be held in Corona and whether there will be any problem, the preliminary examination of the 44th BCS was taken in 8 divisional cities of the country following the proper hygiene rules. That test took four months. But due to various reasons including Corona, it has not been possible for PSC to publish the results yet.
44 BCS Result
Asked about this, Nur Ahmed, Controller of Examinations (Cadre) of the Bangladesh Public Service Commission (PSC), said the preliminary results of the 44th BCS have been released today.
44 BCS Result by SMS
The results can be known through the commission's website as well as mobile SMS. To know the result in SMS, you have to send BCS from Teletalk Mobile, space with 44, registration number with space and send to 16222. The result will be known in the return SMS.
www.bpsc.Gov.Bd Preliminary Result
The PSC issued the notification of the 44th BCS on November 26 last year to fill 2,135 vacant posts in various cadres in the government service. 4 lakh 75 thousand people applied for it. Preliminary examinations were held simultaneously in eight divisional cities of the country on March 19 this year. According to the notification, 915 people will be appointed in the education cadre and 323 people in the administration.
44th BCS Preliminary Result PDF
41th BCS Preliminary Result PDF
100 people will be taken in police, 110 assistant surgeons in BCS health and 30 assistant dental surgeons. BCS will have 25 people from abroad, 23 from Ansar, 25 from the Ministry of Finance, 25 from the post of Assistant General Accountant (Audit and Accounts), 60 from the Assistant Tax Commissioner (Tax), 23 from the Assistant Commissioner (Customs and Excise) and 8 from the Assistant Registrar. In the Department of Statistics and Information Management, 12 Statistical Officers, 4 Assistant Mechanical Engineers, 1 Assistant Traffic Superintendent, 1 Assistant Equipment Controller, 20 Assistant Engineers (Civil) and 3 Assistant Engineers (Mechanical) will be recruited. There are 22 Assistant Directors or Information Officers or Research Officers in the Ministry of Information, 11 Assistant Directors (Programs), 5 Assistant Message Controllers, 9 Assistant Radio Engineers, 38 Assistant Engineers in BCS Public Health Engineering in the Local Government Department and 20 Assistant Forest Conservators.
Besides, there are 2 Assistant Postmaster Generals in BCS, 15 in BCS Fisheries, 6 in Livestock, 163 in Agriculture Extension Officers and 6 in Scientific Officers, 4 Assistant Controllers in BCS Commerce. There will be 4 Family Planning Officers, 6 Assistant Food Controllers and 2 Assistant Conservation Engineers in BCS Food, 36 Assistant Engineers (Civil) and 15 Assistant Engineers (E / M) in BCS Public Works.