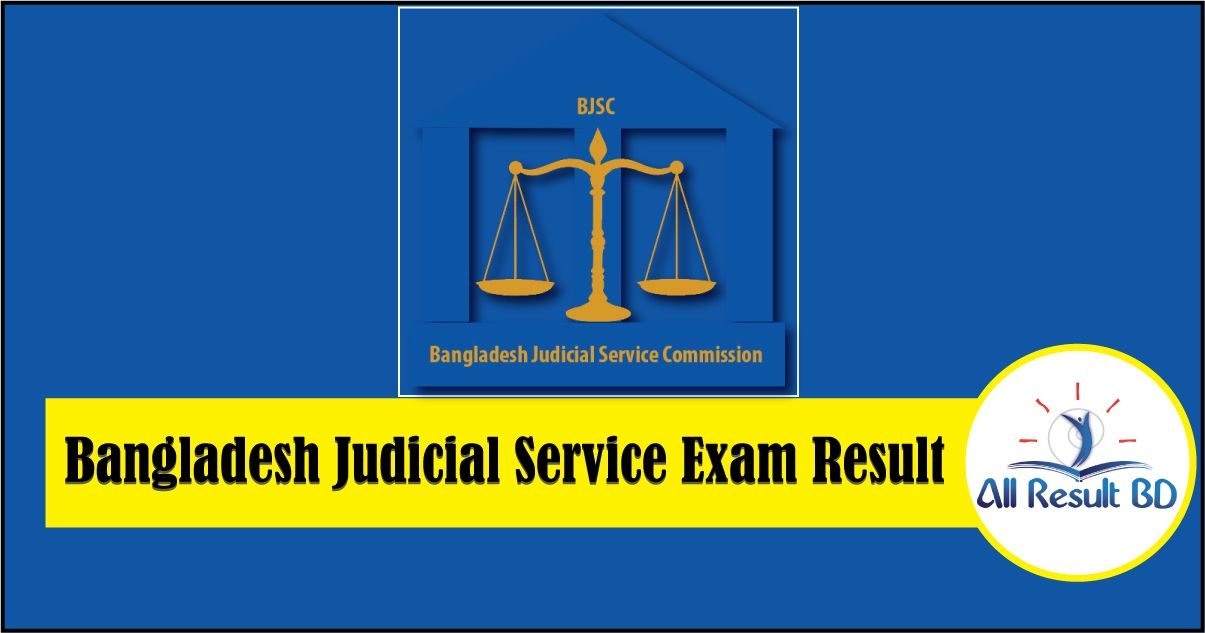 14th BJSC Result 2022 Bangladesh Judicial Service Exam Result. The MCQ Test Held On 25th September (Saturday), 2022. 14th Bangladesh Judicial Service (BJS) Written Exam Result Published on 12th December 2022. Bangladesh Judicial Service Commission officially published 14th BJS Result on their website at www.jscbd.org.bd. The Result Publish For Written Exam. So, Find The 14th BJSC Viva Date. The Authority of Bangladesh Judicial Service Commission Published 143 Post Vacancy For 14th Examination 2022.
BJSC Exam Result 2021
You can download 13th Bangladesh Judicial Service (BJS) Preliminary Exam Result from below link. BJSC publish this result yesterday. 14th BJS Result 2022 is available now our website and Bangladesh Judicial Service Commission website. Last year in this same month Bangladesh Judicial Service Commission publish 14th BJSC Result 2021.
About Bangladesh Judicial Service
The BJSC has been structured under the Bangladesh Judicial Service Commission Rules, 2007. Its primary responsibilities among others, are to assess the suitability of persons for appointments at the entry level of the Bangladesh Judicial Service and to conduct periodical examinations for probationer Assistant Judicial Magistrates. The raison d'être of the BJSC may be characterized as identifying individuals for Judicial Service based on their intellectual abilities, analytical skills and general proficiency in the laws. In this specialized exercise, the BJSC continuously strives for developing and reinforcing its methods of selecting suitable persons for the judicial service with the ultimate objective of ensuring excellence in the judiciary.
Bangladesh Judicial Service full Exam is controlled by Bangladesh Judicial Service Commission. The successful candidates will be appointed as Asst Judge in Bangladesh. Maximum students of LAWs have a dream to be an Asst Judge.
The assessment is primarily a process of BJS examination in 3 stages.
Preliminary examination: The candidates must sit for a 100 marks MCQ type examination and secure at least 55 marks to sit fo the written examination.
Written examination: The candidates who passed preliminary examination will sit for 1000 marks written examination.
Viva: The candidates who secured the required score in the written examination will face viva examination.
14th BJS Result is available at our website. You can download 14th BJS preli Exam result 2022 at PDF format easily. Download from below link:
14th BJS Preliminary Examination Result pdf
13th BJS Preliminary Examination Result pdf
12th BJS Preliminary Examination Result pdf
14th BJSC Exam Result Published from www.bjsc.gov.bd. BJSC Exam Result of MCQ, Written and Viva Test is finding here. 14th BJSC Exam Result 2022 are available online at our website AllResultBD.com. Bangladesh Judicial Service (BJS) has been published 14th BJSC Exam Circular 2022. As you know all Candidates easily find the details of 14th BJSC Exam 2022 Information from here. So, Let's find 14th BJSC Exam Result Bangladesh.
14th BJS Preliminary Exam was held on Friday, 25th September 2022. In the Bangladesh Judicial preliminary exam lots of candidates attends but few students passed in this exam. In this year total 1496 candidates passed in the 14th BJS preli Exam 2022. Successful candidates are proved eligibility for 14th BJS written exam.
14th BJS Written Exam Schedule
14th BJS written exam schedule will be published very soon. When 14th BJS written exam routine will publish then we will give you same time. Qualified Applicants roll number are given according to serial in the 14th BJS Result sheet.
14th BJS Exam Seat Plan 2021: 13th BJS Written Exam timetable and Seat Plan 2022 will publish very soon. Bangladesh 14th BJS Written Exam Seat Plan 2022 will be published on Bangladesh Judicial Service Commission website at Jscbd.org.bd. We also publish 13th BJS Written Exam Schedule and Seat Plan 2022 in our website.
14th BJSC Final Result 2022
14th BJSC Final Exam Result 2022 pdf download
13th BJSC Final Exam Result 2022 pdf download
11th BJSC written Result 2022 Download
13th BJSC Written Exam Result 2022 pdf download
Preparation of the Final Result For BJSC Exam
Each candidate's viva-voce number is added in the tabulation sheet and the total numbers are aggregated for preparing the Merit List according to the highest mark obtained. Candidates must pass both written and viva-voce examination separately.
Medical Test :
Successful candidates' physical ability are tested by a Medical Board constituted by the Ministry of Health.
If you have any question about 14th BJSC Result 2022 Bangladesh Judicial Service Exam Result then comment below or message us throguh our Facebook page. We will reply as soon as possible.