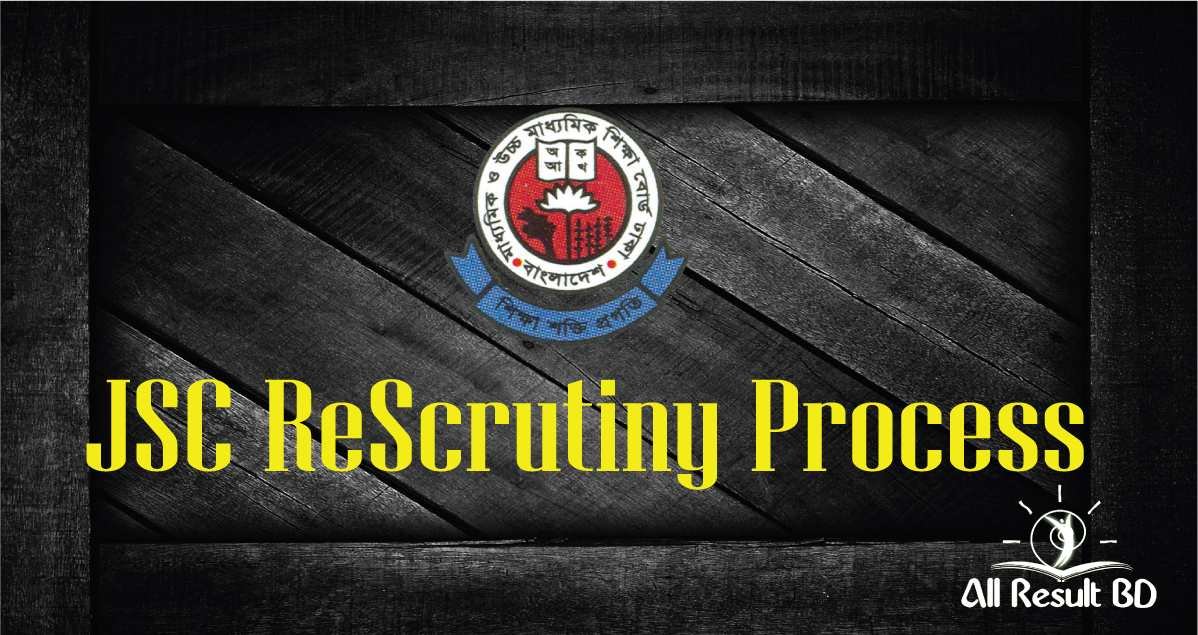 JDC, JSC Board Challenge Result 2017 and JSC Rescrutiny Process.  JDC, JSC Re-Scrutiny Process 2017 has been published on our website. Khata Challenge is another name of ReScrutiny process. You will also get JDC, Board Challenge Result 2017 from our website. JDC, JSC recheck Result 2017 and the Re-Scrutiny Process or JDC, JSC recheck Result 2017 process published on Dhaka education board official website today.
JSC Board Challenge Result 2017
This year JSC/ JDC result 2018 rescrutiny program starts from 31st December 2017 & will be continued up to 11:59 pm of 06 January 2018. Those candidates wants to recheck your jsc result 2013, you must apply to education board by SMS through Teletalk mobile Sim.
JDC & JSC Recheck Result 2018 will be published on 26th January 2018. We have known generally JSC ReScrutiny result as "Khata Check Result or Board Challenge Result". Every public exam had Board Challenge system from last few years ago. The Rescrutiny process or "Khata Challenge" means not again exam papers marking. It's just check the number. All questions number count again when any student apply for Junior School Certificate exam papers recheck.
JSC/JDC result 2017 rescrutiny program starts from 31 December 2017 & will be contiued upto 06 January 2018
JDC /JSC  Re-Scrutiny Process 2017 Download
You can apply by using Teletalk sim, other mobile sim will be not valid. So you must use Teletalk sim to apply recheck JSC Result 2017.
RSC <Space> Three Latter of Board Name <Space> Roll Number <Space> Subject Code and send 1622
For Example: RSC Dha 123286 101 send 16222
Reply SMS: how much money will be charge from your account it will be send on your reply SMS and also give a PIN number.
Then if you agree about this statement then go to message and Say "YES" and send SMS to 16222.
For example: RSC <Space> Yes <Space> PIN <Space> Contact Number (any operation) and send 16222
Note: if you want to check more than one result, you can apply all subjects by one SMS, Then you must be write both subject code.
For example: RSC <Space> Dha <Space> 123286 <Space> 101, 107 send 16222
When you apply or send sms for Bangla or which subject has two papers then it will be consider as two subjects. In this case application fee/ charge will be TK.125 per subject.
Re-Check or Re-Scrutiny Fee: As to part of any subjects charge will be applicable for fee 250tk.
JDC / JSC Khata Check or Board Challenge Result
JSC Board Challenge Result 2017 Dhaka Board
JSC Board Challenge Result 2017 Barisal Board
JSC Recheck Result 2017 Comilla Board
JSC Board Challenge Result 2017 Dinajpur Board
JSC Board Challenge Result 2017 Jessore Board
JSC Re-Scrutiny Result 2017 Rajshahi Board
JSC Khata Recheck Result 2017 Chittagong Board
JSC Board Challenge Result 2017 Sylhet Board
JDC Khata Check Result Madrasha board
In numeric of combined result of JSC and JDC in eight general boards and one madrasa board, a total of 20, 18, 271 out of 24, 82, 342 examinees came out successful in the year, which is 1,65,704 lower than in the previous year.
JSC Result 2018 Dhaka Education board
The numbers of GPA-5 earning students reduced by 55, 960 than the previous year as a total of 1, 91, 628 candidates achieved GPA-5 this year, which was 2, 47,588 last year. In Junior Secondary Certificate (JSC) examinations, a total of 17, 07, 024 out of 21, 03, 763 candidates passed the examinations.
The pass rate hit a record low of 83.10 percent with 1, 84, 397 students securing GPA-5 under eight general education boards across the country, down by 50, 662 from last year.
The pass rate in Junior Dakhil Certificate (JDC) examinations is 86.80 percent, 7.22 percent lower than in the last year. The number of GPA-5 achieving students also has come down to 7,231, decreasing by 5, 298 students from last year.