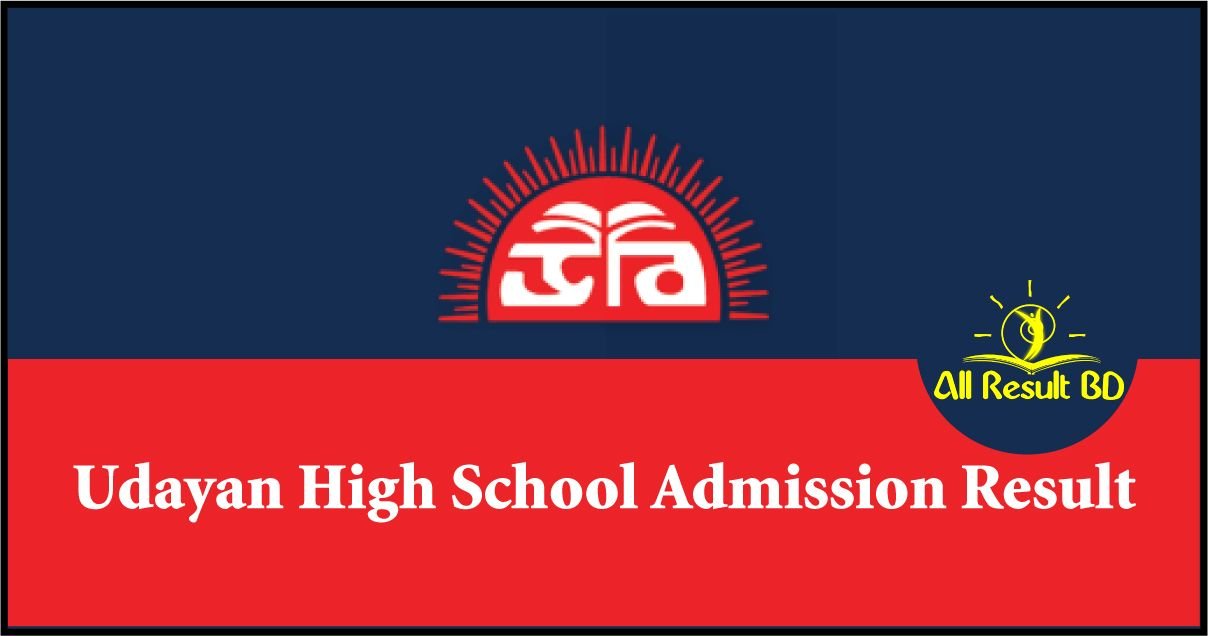 Welcome To The Udayan School Admission of Academic year 2024. Thus Admission Circular Publish For Bangla Version and Enlgish Version. Through Udayan Uchcha Madhyamik Bidyalaya Started Journey in June 1955. At That Time The School Was Known as Dhaka English Preparatory School. At Present time call as "Udayan Uchcha Madhyamik Bidyalaya". It Was Located To The Vice Chancellor's House of Dhaka University. Hence, the Institute Name Change of Dhaka English Preparatory School As Udayan Bidyalaya and Upgrading as a High School.
Recommend For you
Udayan School Admission Admission 2024
The Online Admission Form Fill Up Complete on 14 November 2023. candidates Online Submitted Print Form have To Submit To School on November 16 to December 6. Then Authority Will Announced The Udayan High School Admission Date. First They Will Take Shishu Class and One Class Students Viva and Then Will Select Students by Lottery Draw. Others Classes Students Will be Select by Written test and Viva.
Udayan School Admission Admission Circular Class 1 pdf
Udayan School Admission Result 2024
No Admission Test Will Held For Udayan School Class One Admission. Class One Called "Shishu Class". But Students Have To Face Viva Test. Students Have To Bring Legal Guadian's at Viva Test. Viva Test Date Will Notify Later. Now Follow Below Instruction For Attend Viva Test.
Bring Those Papers in Viva Test
Online Application Print Copy & Payment Copy
Students Birth Certificate's Photocopy
ভর্তি বিষয়ক আরও তথ্য পেতে আমাদের গ্রুপে জয়েন করুন
গ্রুপ লিঙ্কঃ https://www.facebook.com/groups/schooladmissionbd/
Udayan High School Class One Lottery Result 2024
Udayan high School Class One Lottery Result. The authority will notify about Lottery Draw Date and Time. After That Udayan High School Class 1 Lottery Result will publish at Institute Notice Board and Official Website. We will publish Udayan School Class one Lottery Result Through this article. So, Stay With us For Getting Udaya High School Class One (Shishu Class) Lottery Result.
Moreover, Udayan high School is Located at an Alluring Site in The Dhaka University Campus. So, If You Want To Get Admission Udayan High School, Then Complete The Online Application Form. Currently, The Institute Open The Class One Admission Circular.
Now the upcoming Udayan High School Class One Lottery result 2023 will decide whether they can get admission in their preferred Udayan School Admission 2023. Sometimes it happens few students remain on the waiting list. So those students who didn't get admission to their chosen Udayan High School later after migration there is a chance to change the School and college.
However, their merit decides where they deserve. Since you are here for Udayan High School Class One Admission Result 2024, hope you will obtain a remarkable achievement and make your parents proud. All the very best for the upcoming cadet college admission test result 2024. Therefore, we will publish the result as soon as possible for our dearest students.