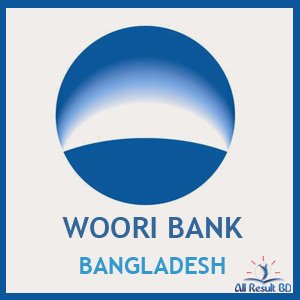 Woori Bank Senior Officer Job Circular 2014 Bangladesh. Woori Bank Has Published employment to Senior Officer Circular 2014. Intesested candidate are invited to join with Woori Bank Bangladesh.
Woori Bank Job Circular 2014
Woori Bank Senior Officer Job Circular 2014. Woori Bank is the Leading Commercial Bank Global Financial Market. Interested and Eligible Candidates may apply here. Woori Bank Senior Officer Job Circular 2014 is for Bangladeshi citizen only. Apply deadline is 7th December 2014.
Interested applicants have to apply directly to The Head of Human Resources, Woori Bank, Suvastu Imam Square (1st Floor), 65 Gulshan Avenue, Gulshan, Dhaka- 1212.
Conditions of Woori Bank Senior Officer Job Circular 2014 BD:
MBA/ Master's Degree or Equivalent (specially in Finance, Economics & Law)
Applicants, who have third Division/Class in any academic career need not to apply.
Applicants have at least 2 years continuous experience any commercial bank at CRM position in BD.
Applicants have to understanding of various types of credit facilities, credit norms, principles and practices in Bangladesh.
Applicants should be thorough in matters concerning to credit analysis, pricing of products, collateral/security arrangement and loan recovery methods.
Applicants should have the ability to decide appropriate covenants and control measures to make sure asset protection.
Applicants should be well aware in preparation of credit appraisal and evaluation of credit.
Woori bank BD Career
All candidates are recommended to provide the information about Present Organization, Position & Place of Posting, Highest Educational Qualification by mentioning Major or Specialization, Job Details, Total work experience in Bank & other, Present Salary, Expected Salary, Marital Status, Color Passport Photograph on a separate paper supplementary with a job application letter and a complete Curriculum Vita or Resume. Applicants are advised to clearly mention the Position on top of envelop that they are applying for.
Job Explanation:
Responsibility: credit appraisal, evaluation of credit risks, analysis of financial information and financial projections including Balance Sheet, Income Statement and Cash Flow Statement.
Department: Credit Risk Management (Corporate Loan Section)
Salary: Negotiable
Work Location: Dhaka
Other Benefit: As per Banking policy
Woori Bank BD Address:
Suvastu Imam Square (1st, 4th floor) 65 Gulshan Avenue, Dhaka – 1212, Bangladesh
Phone No:   880-2-881-3270~3 , Email: info@wooribankbd.com
You can know Woori Bank Senior Officer Job Circular 2014 related all notices at our website without any hazard. So, keep visiting AllResultBD.com to get more Bank Job Circular and Recruitment Result.