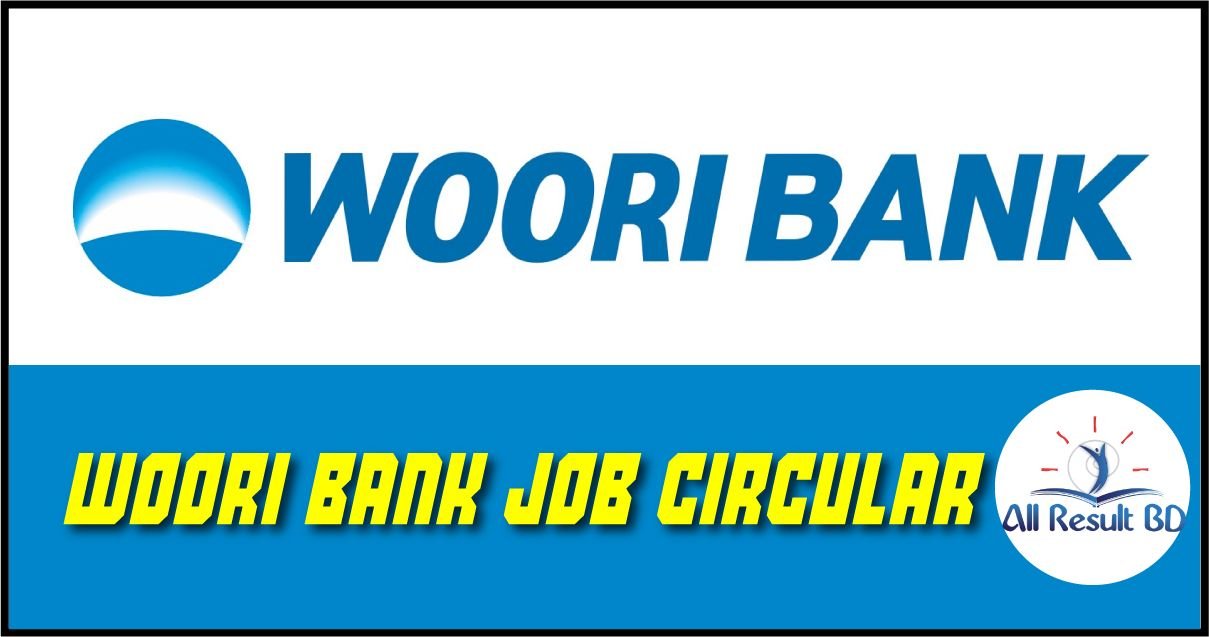 Woori Bank Job Circular 2022 Bangladesh. Woori Bank Has Published employment to Senior Officer, Probationary Officer and Executive Officer. Interested candidate are invited to join with Woori Bank Bangladesh. Next 25th October (Sunday) 2022 will be the finishing date of application in Woori Bank Senior, Probationary Officer Job Circular 2022. Concerned applicants can found it in our website.
Woori Bank is the leading profitable Bank worldwide economics Market. Woori Bank wants some new fresh, active & self-motivated employees for their bank. Woori Bank will be appointing Senior Officer & Probationary Officer in their bank.
Woori Bank Job Circular 2022
Woori Bank Senior Officer Job Circular 2022. Woori Bank is the Leading Commercial Bank Global Financial Market. Interested and Eligible Candidates may apply here. Woori Bank Senior Officer Job Circular 2022 is for Bangladeshi citizen only. Apply deadline is 25th October 2022.
| | | | |
| --- | --- | --- | --- |
| Designation | Age | Job Location | Educational Requirement |
| Senior Officer | Not exceed 33 | Any where in Bangladesh | MBA or Master's Degree |
| Probationary Officer | Not exceed 30 | Any where in Bangladesh | MBA/MBM/Master's Degree (Finance/Banking/Accounting/Marketing/Economics/Management) |
| Executive Officer | Not exceed 30 | Any where in Bangladesh | Minimum graduate in Business or related subject from any reputed Public/Private/Foreign University with good academic track record |
*** Executive Officer Salary: Tk 25,000
Note: For the post of Senior Officer concerned applicants have to 1-2 years experience in related work. Concerned applicants have to know computer literacy for both of post in Senior Officer & Probationary Officer.
Result: Concerned applicants have to get at least CGPA 3.00 or similar class/division in their academic certificates. No 3rd division/class or CGPA 3.00 will be allowed.
Mandatory Information: All concerned applicants are recommending providing the following information on a separate paper additional with an application letter & a complete CV (curriculum Vita) or resume.
Executive Officer Job Circular (October 2022)
Executive Officer Job Responsibilities
Ensure high quality of services
Being well informed about the Products and Propositions of the Bank as well as its competitors to enhance business growth
Strict adherence of internal and external compliance guideline
Co-ordinate with stakeholders and ensure timely delivery of assigned work
Prepare reports as per managernent requirernent
Attend internal and external meetings and training of relevant role and take part in making changes to policies and procedures as a result of this
Can be assigned for customer service, cash, loan, Trade etc.
Any other development activity assigned by the management
How to apply Woori Bank Job Circular
Required Information to be submitted with Application:
(1) Education Information (2) Marital Status (3) Age as of 30th September 2022 (4) Parents Occupation (5) Extra Curricular activities (6) 02 References
Application Procedure:
Interested applicants shall apply on or before 25th October 2022 with a complete CV & a recent passport size color Photograph directly to The Head of Human Resources, Woori Bank, Suvastu Imam Square (1st FI), 65 Gulshan Avenue, Gulshan, Dhaka- 1212, Bangladesh.
Conditions of Woori Bank Senior Officer Job Circular
MBA/ Master's Degree or Equivalent (specially in Finance, Economics & Law)
Applicants, who have third Division/Class in any academic career need not to apply.
Applicants have at least 2 years continuous experience any commercial bank at CRM position in BD.
Applicants have to understanding of various types of credit facilities, credit norms, principles and practices in Bangladesh.
Applicants should be thorough in matters concerning to credit analysis, pricing of products, collateral/security arrangement and loan recovery methods.
Applicants should have the ability to decide appropriate covenants and control measures to make sure asset protection.
Applicants should be well aware in preparation of credit appraisal and evaluation of credit.
Woori bank BD Career
All candidates are recommended to provide the information about Present Organization, Position & Place of Posting, Highest Educational Qualification by mentioning Major or Specialization, Job Details, Total work experience in Bank & other, Present Salary, Expected Salary, Marital Status, Color Passport Photograph on a separate paper supplementary with a job application letter and a complete Curriculum Vita or Resume. Applicants are advised to clearly mention the Position on top of envelop that they are applying for.
Job Explanation: credit appraisal, evaluation of credit risks, analysis of financial information and financial projections including Balance Sheet, Income Statement and Cash Flow Statement.
Other Competencies
Freshers are encouraged to apply
Should have basic Computer skills (word processing, spreadsheet and presentation)
Excellent interpersonal, negotiation and communication skill
Proactive, passionate and with a can do attitude
Ability and willing to work under stress, ability to complete all assignments in a timely and effective manner
Honest and carries high personal integrity
Proficiency in Korean language shall be given preference
Allowances & Benefits:
Two (02) Festival Bonuses
Leave Allowance as per the Bank's rules
Annual Salary increment as per the Bank's rules
Group life insurance
Woori Bank BD Address:
Suvastu Imam Square (1st, 4th floor) 65 Gulshan Avenue, Dhaka – 1212, Bangladesh
Phone No:   880-2-881-3270~3 , Email: info@wooribankbd.com
You can know Woori Bank Job Circular 2022 related all notices at our website without any hazard. So, keep visiting AllResultBD.com to get more Bank Job Circular and Recruitment Result.