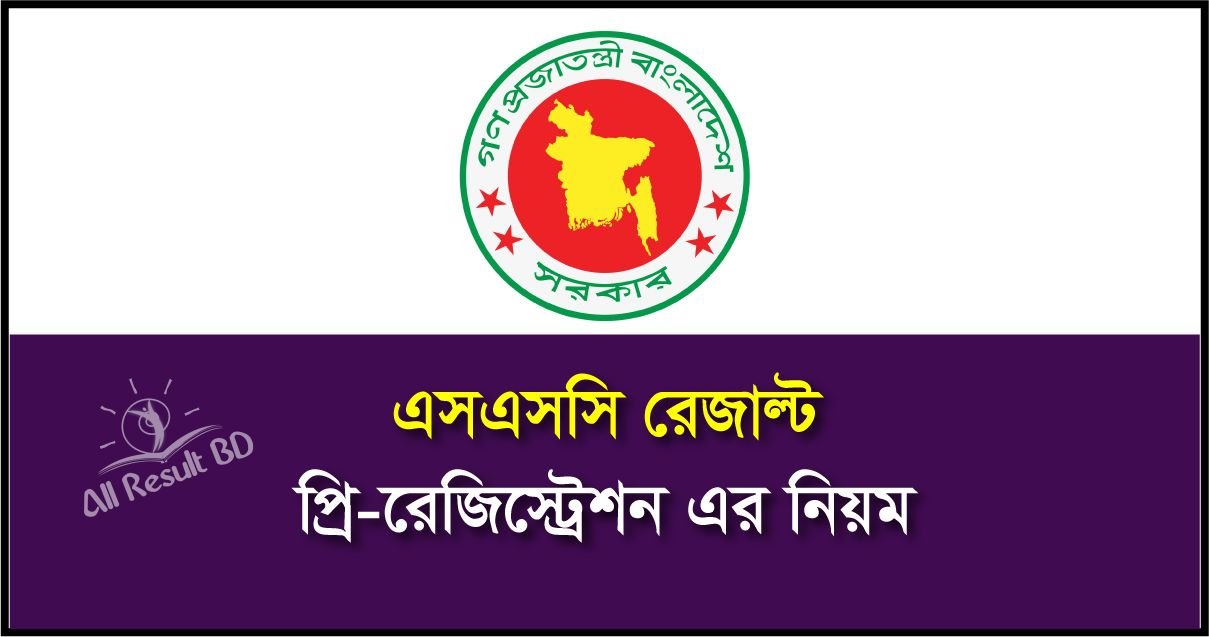 This article is intended to inform you about the details of the SSC Result Pre Registration 2023 program where students can register their roll numbers against their phone number and it will be used to publish their result in the changed situation of the country.
SSC Result Pre Registration is for those who have participated in the SSC exam 2023 and the result is expected to be published soon. Let us check the process of SSC Result 2023 Pre Registration so that you don't have to take hassle to check the result manually.
SSC Result Pre Registration
You can get the first SSC Result with full mark sheets Download. SSC Result Pre Registration 2023 all board only Sow Grade point result on their Mobile-phone. You want to get a result keep reading below carefully. All are interested and eligible applicants able to apply SSC result 2023.
Govt has decided to publish the result within this month and all the preparation has been taken. But in this scary situation, it is risky to gather people for the result publication. To fight this, mobile operators have brought an opportunity for you to register in the SSC Result Pre Registration program where you will be notified about the SSC Exam result just after it gets published.
SSC-2022 ফলাফল এর প্রি-রেজিস্ট্রেশন কার্যক্রম শুরু হয়েছে 26 July 2023 থেকে। ফলাফল প্রকাশের দিনে স্বাস্থ্য বিধি মেনে ঘরে থেকে সরাসরি আপনার মোবাইলে ফলাফল পেতে আপনার প্রিয় নাম্বার থেকে এখনি রেজিষ্ট্রেশন করুন।
এসএসসি রেজাল্ট কেউই ১২.০০ টা এর আগে দিতে পারবে না। একাধিক প্রি-রেজিস্ট্রেশন  এর জন্য SMS করে টাকা নষ্ট করবেন না। ধন্যবাদ।
How to do Pre Registration of SSC Result?
If you don't know about the SSC Result Pre Registration process, this section will enrich your knowledge shortly. Please take a look and make sure you are following the process properly. Here you go.
Go to your mobile phone's message option.
Type SSC<space>First 3 letters of your board name<space>Roll No<space>Exam Year and send it to 16222 from any mobile operator.
Example: SSC DHA 123456 2022 and send it to 16222.
এসএসসি রেজাল্ট দ্রুত পেতে আমাদের গ্রুপে জয়েন করুন
গ্রুপ লিঙ্কঃ  https://www.facebook.com/groups/resultbd/
SSC Result 2023 Registration
Once you are in, you will be eligible to get the SSC result through SMS. It is the same way in which you were used to get the result in previous years after publishing. But for the changed situation, this will work for SSC Result Pre Registration where everyone is expected to be benefited and stay safe.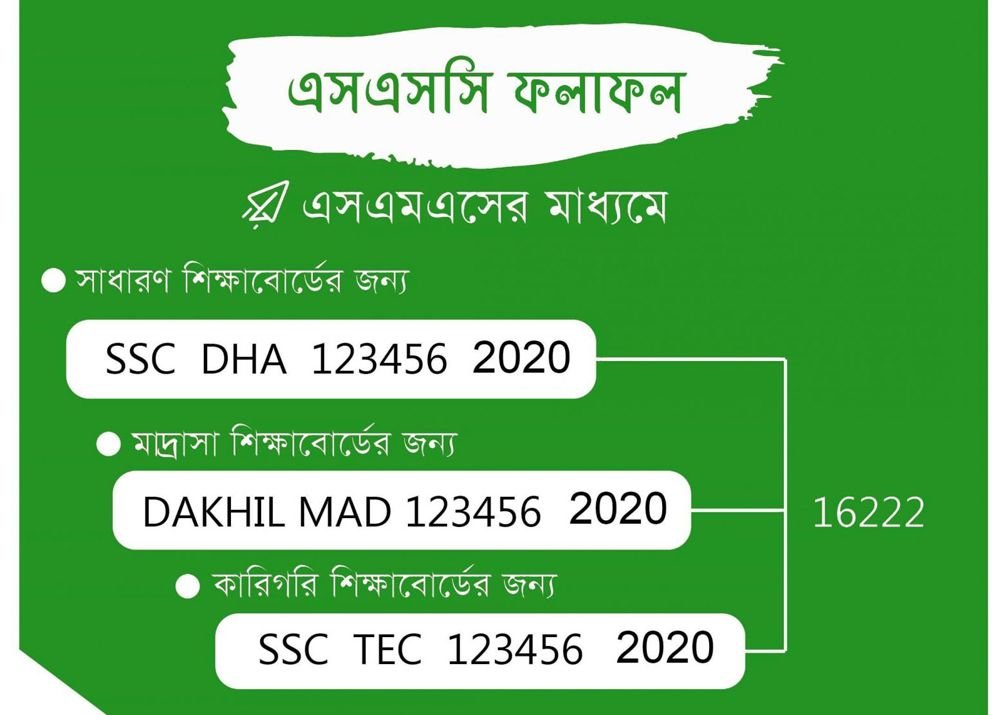 Let us remind you one more thing. The process has started from 18 May so it will be wise to register in the SSC Result Pre Registration program as soon as possible.
SSC Vocational Pre Registration
If you are a student of technical education board, you just need to write TEC in place of education board name and the rest will be the same for everyone.
Example: SSC TEC 123456 2023 and send it to 16222.
Secondary School Certificate SSC Exam Result 2023 full marksheet. The student is waiting to get SSC Result Marksheet on the result publish date. Good News is that you are going to download SSC exam marksheet 2023 from Official website and our website can provide an SSC BD marksheet. Every year people are getting their class 10 final result full mark sheet on result published date evening.
If you have already joined the SSC Result Pre Registration program, the only thing you have to do is wait for the result. Best of luck.