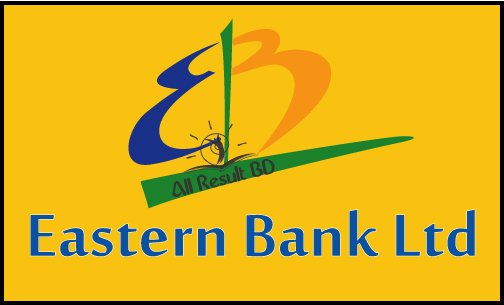 Eastern Bank Management Trainee Job Circular 2021. Eastern Bank Management Trainee Job Circular 2022 has announced. Eastern Bank has invited to apply for MT Post where reward guaranteed career for the real performer excellent package coupled with extensive training.
Eastern Bank MTO Job Circular 2021
Eastern Bank Management Trainee Job Circular 2022. EBL Job Circular 2022 is for new recruitment of Management Trainee (MT) position. If you are physically perfect individual with vision and initiatives who can imagine future in the banking field and must display potential leadership and genuine interest to pursue a Banking career, then you must apply here. Interested and capable candidates have a short time to apply online.
Application deadline is 26th April 2022.
Eastern Bank Ltd. (EBL) began its journey since 1992. EBL has established leading private commercial bank in the country over the years with undisputed leadership in strong Consumer & Corporate Banking, SME expansion engines. This is a achievement sustained by the talent employees. EBL enlist the finest talents in the country for developing into future leaders of EBL with potential employees.
EBL maintains friendly & supportive culture. EBL links with valuable customers with service excellence, openness, commitment, integrity, responsible corporate citizen & trust those have stood the test of time and guide direction & decisions. EBL will invest you throughout your career to develop you both professionally and personally. Only short listed candidates will be communicated and any sort of persuasion will result in disqualification.
Education Qualifications:
Applicants should from Business or Commerce background and people with Bank Management or Economics.
Applicants must have Minimum CGPA 3.00 out of 4.00 scales.
Apply Process:
Interested applicant can apply via online. You can register anytime at e-recruitment system by filling online form. To apply Eastern Bank Management Trainee Job 2022 online visit EBL website at www.ebl.com.bd/career within April 26th 2022. Behind successful registration, you will get a Tracking Number that will enable you to apply for any EBL advertised jobs or edit your Resume anytime.
You will get more update about Eastern Bank Management Trainee Job Circular 2022 here. So, visit our website AllResultBD.com to get further notices and information.