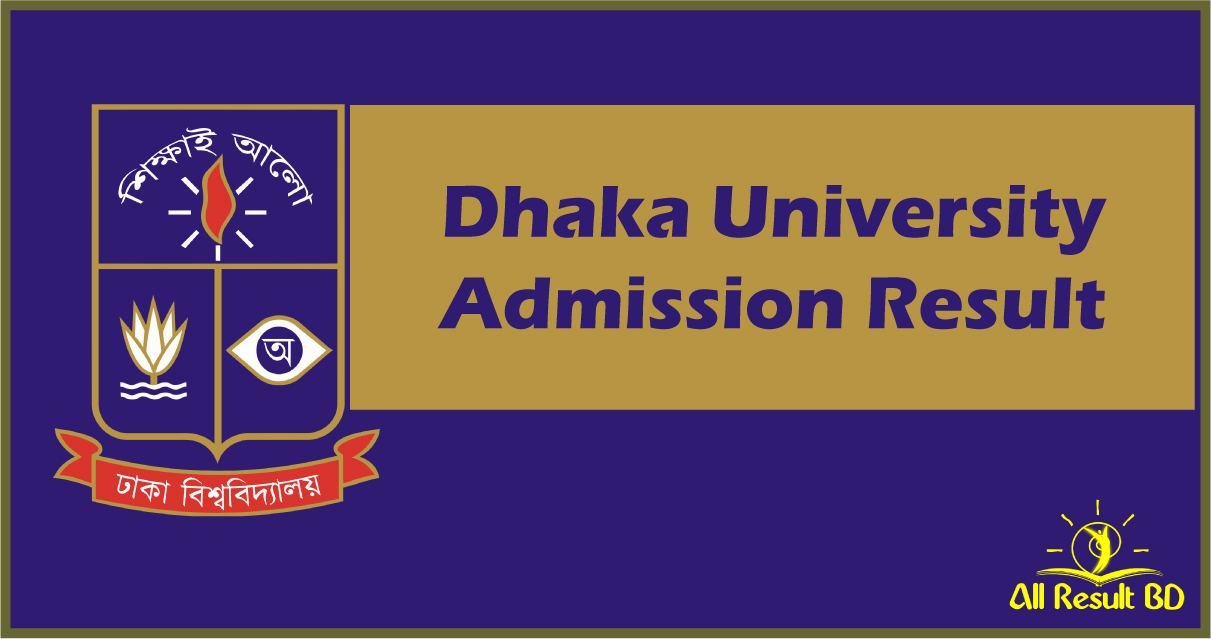 The admission tests of Dhaka University are running in the full swing. Those who have already taken the admission tests for different units might be looking for the DU result 2023. Though it is very easy to check the result, many might not know the exact process.
So, we have come up with a detailed guideline about how to check the DU result 2023. Please follow along to get informed of all the necessary detail to get your result from home.
DU Result 2023
This year's admission tests were delayed due to the coronavirus situation. But, finally, they have started and a few admission tests have already been held. It usually takes 3-4 days to publish the result after the admission test.
So, if you have already taken the admission tests for KA, KHA, or CHA units, you can find your result on the official website of Dhaka University. Before that, let's see the highlights of the exam schedule so that you know when to check for the result.
| | | |
| --- | --- | --- |
| Unit Name | Faculty | Date of Exam |
| Unit 'KA' | Science Faculty | 12th May (Friday) 2023 at 11:00 am to 12:30 pm |
| Unit 'KHA' | Arts, Law and Social Sciences Unit | 6th May (Saturday) 2023 at 11:00 am to 12:30 pm |
| Unit 'GA' | Business Studies Faculty | 13th May (Saturday) 2023 at 11:00 am to 12:30 pm |
| Unit 'IBA' | IBA Unit | 5th May (Friday) 2023 at 03:30 pm to 05:30 pm |
| Unit 'CHA' | Fine Arts Unit | 29th April (Saturday) 2023 at 11:00 am to 12:30 pm |
DU Result Publish Date
There is no certain date for the result publication. As we have mentioned earlier, DU result 2023 will be published on different dates depending on the exam schedule of each unit. It will take 3-4 days after the exam to prepare the result and publish it.
How To Get DU Result?
You can get the DU result in two easy ways. One is from the official website and the other is through SMS. Let's guide you through both ways so that you can get the result easily.
DU Result from Online
To get your result this way, you need to have a smartphone or computer with an active internet connection. Here are the steps to follow.
Go to the official website of the Dhaka University for admission at admission.eis.du.ac.bd
Click on the Login button.
Enter your HSC roll number in the first field.
Then select your HSC board from the drop-down menu.
Enter your HSC passing year in the next field.
Then enter your SSC roll in the last field and click the Submit button.
Once you are logged in, you will find your results for different units in the dashboard. Download the result you need from there.
DU Result By SMS
Another easy way is to get the result through SMS. To do this, follow these steps.
Go to the message option on your mobile phone.
Type DU <space> Unit <space> Roll No and send it to 16321.
Example: DU KA 123456 and send it to 16321.
You will get the result in a few moments.
Conclusion
We tried to simplify the result checking process so that you can focus more on your studies. Once you have completed all the exams, you can easily check the DU result 2023 in any of the mentioned ways here. Best of luck.