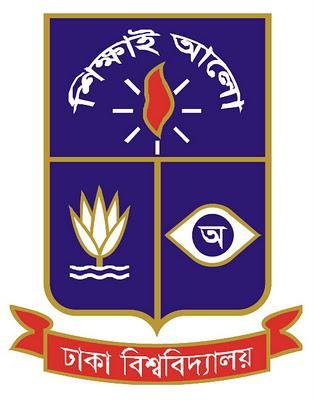 Dhaka University IBA EMBA Admission Test Notice 2014. Dhaka University IBA EMBA admission test- 2014 has published. Dhaka University IBA EMBA Admission Test – 2014 will be held on 7th February 2014.
The Executive MBA Admission Test-2014 spring session will be held on 7th February 2014, Friday at morning 10:00 am. The admission test center is Dept. of IBA, University of Dhaka. The candidates must report to their individual test center at 9:30am.
Institute of Business Administration (IBA) – EMBA (Executive MBA Program) of Dhaka University Admission Test Spring 2014 Circular has published on Dhaka University official website at www.iba-du.edu and the notice board of Institute of Business Administration (IBA) department.
Interested people can apply at IBA EMBA, and then they must have to download application form and submit your application. The application form can be collected from the IBA Executive MBA Program Office (3rd Floor, Room No-405). Application form starts submit from 19th January 2014 and end at 5th February 2014 among 10.00am to 9.00pm. To admit Executive MBA must submit 1500 Tk bank draft with the form.
Conditions of IBA, EMBA:
I.  Minimum 3 years professional work experience (job experience)
II. Minimum 2 years' Bachelors Degree (any discipline) or equivalent Professional Certification.
III. At least a 2nd Class or CGPA of 2.5 (out of 4.0) in the Bachelors Program.
IV. All certificates, equivalence will be determined by the Institute.
The admission rule presented a framework for the selection of students to the EMBA program on a competitive base of past academic records and performances in the admission test (or GMAT) with an interview. Admission keen on the program is held three times every year. Such as- Fall, Spring, and Summer session.
Dhaka University IBA EMBA Admission Result 2014
Applicants with foreign degrees, who have a GMAT score of minimum 70%, may be exempted from taking the written test. Yet, they will be required to appear for an interview. You will get more information about Dhaka University and other Universities from our website. visit any time for any educational information.
Dhaka University IBA EMBA Admission 2014