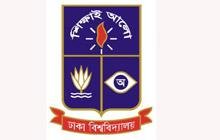 Dhaka University Eid vacation starts from Sunday. An 12-day long vacation of Dhaka University has started on Sunday 11 September for the occasion of holy Eid-ul-Azha and Durga Puja.
Eid al-Azha is an Islamic festival to commemorate the willingness of Ibrahim (also known as Abraham) to follow Allah's (God's) command to sacrifice his son Ishmael. Muslims around the world observe this event.
Dhaka University Eid vacation
Although the vacation already has started as Friday and Saturday is weekly holyday. Director of Dhaka University Public Relation's office Ashraf Ali Khan confirmed the matter.
The holy Eid-ul-Azha, the second largest religious festival of the Muslims, will be celebrated throughout the country Tomorrow amid due respect and religious fervor.
Dhaka South City Corporation and Dhaka North City Corporation have taken all out preparations for holding Eid congregations at different Eidgahs, playgrounds and mosques.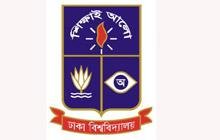 More than 400 Eid congregations, including one in the National Eidgah, will be held in areas under the two city corporations.
As many as 228 Eid congregations in Dhaka South City Corporation area and 180 Eid congregations in Dhaka North City Corporation will be held.
The main Eid congregation will be held at the National Eidgah at 8:00am. All the preparations including overall security arrangements there are underway.
All the classes of all departments of Dhaka University will remain closed from September 11, 2022 to September 23, 2022.
Although university campus will remain closed, Students hostels will remain open during the vacation. In addition, University students started to leave the hostels and campus to enjoy the vacation.
Arrangements have also been taken so the foreign muslim diplomats can participate in the Eid congregation at the National Eidgah.
Senior Pesh Imam of Baitul Mukarram National Mosque Mawlana Muhammad Mizanur Rahman will lead the main Eid congregation.
A total of five Eid congregations will be held at the Baitul Mukarram National Mosque –the first one will be held at 7:00am, second at 8:00am, third at 9:00am, fourth at 10:00am and the last one at 10:45am.
Adequate water supply and security arrangements have already been made at the Baitul Mukaram National Mosque to facilitate the prayers.