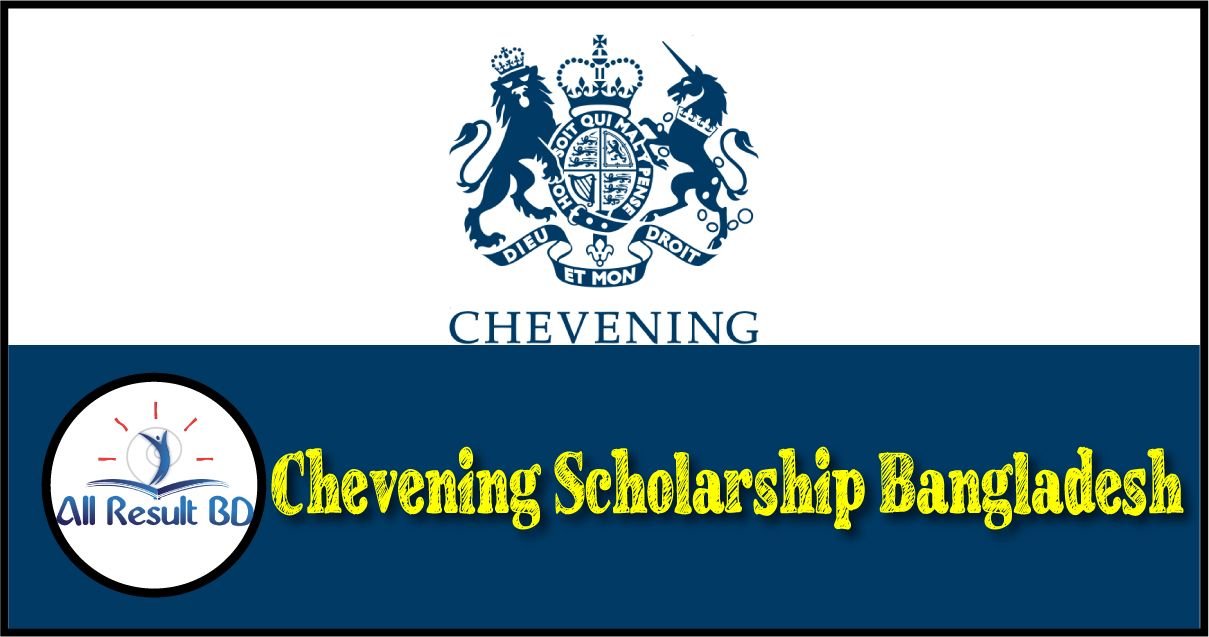 Chevening Scholarships for Bangladeshi students is one of the prestigious scholarships that you can apply now. The application for Chevening Scholarships is now open for Bangladeshi students. The scholarship is offered by the United Kingdom. Through this scholarship, Bangladeshi students can study in the UK prestigiously. So it is a kind of high time to apply for this scholarship and try your chance.
Chevening Scholarship Bangladesh 2021
Chevening Fellowships are aimed at mid-career professionals who have reached a position of influence and want to increase their knowledge, networks, and potential through tailored short courses, research, or professional placements at UK institutions.
Fellows are often people of significant standing in their home countries and will usually have completed some element(s) of higher education already.
Eligibility for Chevening Scholarships for Bangladesh
There are some criteria to apply for this scholarship. Without meeting the requirement, you cannot apply for this. To be eligible for Chevening Scholarships for Bangladeshi students, you have to meet the below criteria:
You have to be a citizen of the country that is Chevening-eligible.
After your awarded period is ended, you must return to your country.
You need to complete all components of your undergraduate programme to get entry onto the postgraduate programme at a UK university.
You must have at least two years of work experience.
You can apply to 3 several eligible UK university courses.
You need to receive an unconditional offer from one of these courses by 15 July 2022.
Work experience
Chevening Fellowship applicants must ensure that they meet the minimum work experience requirement for the fellowship programme that they are applying to before submitting their Chevening application:
Minimum five years of work experience in a relevant related field. Some fellowship programmes have different/additional work experience requirements and you are advised to check all individual programme requirements before applying.
If you do not already have the level of work experience required for your chosen fellowship programme, you will be unable to submit your application.
Eligible types of work experience
The types of work experience that are eligible for Chevening can include:
Full-time employment
Part-time employment
It is not a requirement of Chevening that you resign from your work position. You are advised to discuss your application with your employer and it is your responsibility to ensure that they will release you if you are selected for a Chevening Fellowship. The British embassy/high commission or the Chevening Secretariat cannot intervene in this.
How to calculate your work experience
Your entries will be calculated automatically by multiplying the number of weeks worked by the number of hours worked per week. For this calculation, a working week comprises 35-60 hours and a working year comprises 40-50 weeks. Anything that exceeds the upper limit for full-time employment will be deemed ineligible.
The minimum numbers of hours an applicant must have before applying for a Chevening Fellowship are as follows:
Chevening Fellowships – five years' work experience = 7,200 hours
Chevening Fellowships – seven years' work experience = 9,800 hours
Chevening Fellowships – ten years' work experience = 14,400 hours
If you have worked part-time, the minimum requirement will have been accumulated over a longer period.
Important Information about Chevening Scholarship
A large number of global students wait for applying to Chevening scholarship every year. The thing is that if you can get this scholarship, you can make your life and career bright. Some of the most important information is given below:
The scholarship programme was first introduced in 1983.
This is the flagship programme offered by the British government.
UK's Foreign and Commonwealth Office (FCO) and partner organizations fund the scholarship.
You will get two types of awards. One is Chevening Scholarships and another one is Chevening Fellowships.
British Embassies and High Commissions all over the world select the recipients personally.
Through this scholarship, you can pursue a one-year master's degree in any subject at any UK university.
Only 2-3% of the whole applicants get this scholarship across the world.
Application Deadline of Chevening Scholarships
Chevening Scholarships for Bangladeshi Students are now open until the 3rd of November 2022. You can apply for this scholarship until 12:00 (midday) GMT. It is a global scholarship programme so the competition is quite higher to get the scholarship. The good thing is that many Bangladeshi students get this scholarship so you can have the courage to get it.
Chevening Scholarship cover
The Chevening Programme includes a tailored engagement programme creating opportunities for scholars to network with each other as well as alumni, the FCDO, high profile speakers and partner organisations. Award recipients receive:
Tuition fees
A monthly living allowance
An economy class return airfare to the UK
Additional grants and allowances to cover essential expenditure
Check also…
Hopefully, we were able to provide you with the information you need regarding the Chevening scholarships for Bangladeshi students. However, if you want to know more details, you can visit the official website of the Chevening scholarship 2022. In the end, we wish you all the best for the scholarship.