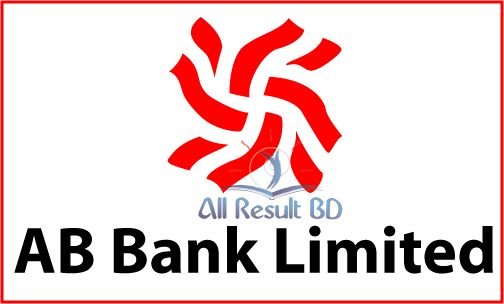 AB Bank Ltd Recruitment Management Trainee Officer 2015. AB Bank Ltd Recruitment Management Trainee Officer 2015 has circulated recent. AB Bank is looking for potential fresh post graduates employees to join Management Team as Management Trainee Officer (MTO) in Core Banking Cadre for immediate employment.
AB Bank Management Trainee Officer Career Oportunity
AB Bank Ltd Recruitment Management Trainee Officer 2015. Its offers Corporate, Retail Banking, SME and Sharia based Islamic Banking Services. Interested candidates are requested to provide a contact phone number and address in their CV. Candidates with incomplete academic qualification at the time of final selection will not eligible for recruitment like- appeared or pursuing internship. Complete CV along with scanned recent passport size photograph will send this Website at www.bdjobs.com before 26th March 2015.
AB Bank Limited is the first private bank of Bangladesh, which also known as Arab Bangladesh Bank when it was established in 1982. This name changed to AB Bank Limited in 2007. AB Bank Limited operates more than 239 VISA and Master Card branded ATMs all over the Bangladesh.
Management Trainees will pass through a planned trainee period of two years from the date of entry. MTs will be exposed to (a) General banking (b) Credit portfolios and (c) Foreign exchange portfolios, training & development through in-house and external programs to make the MTs physically & psychologically sharp, alert and to be able to meet challenges in the banking and financial division. Our nominated experts will guide them; train them to shape-up their operational expertise, knowledge and behavioral Competition.
Application Last Date: 26th March 2015
Job Requirements of AB Bank Ltd MTO 2015
Academic Qualifications:
MBA / MBM / Masters in Finance, Accounting, Economics, Commerce and other Business Studies with CGPA at least 3.5 (out of 4) from any recognized local or foreign Universities those are UGC approved. Masters in Science with at least 3.5 (out of 4) may also apply.
Computer Literacy:
Every applicant must have minimum knowledge on MS office, like- MS Word, Spread Sheet, Excel and Power Point presentation.
Other Qualifications:
In addition, candidates must have at least two first divisions or equivalent CGPA in their academic feat in public examinations at post-graduation level, but no 3rd division or equivalent CGPA is acceptable at any level.
Salary: Attractive salary package will provide during the trainee period.
Conditions of AB Bank Ltd Recruitment Management Trainee Officer 2015:
After successful complete 02 (two) years trainee period, Management Trainees will be confirmed as "Principal Officer" in the Core Banking Cadre.
Candidates limit is 30 years as on 1st March 2015.
The applicants must produce original or provisional certificates & mark sheets at final selection time.
Candidates who satisfy the job requirements and having self confidence with passion to build career in Banking are only invited to apply.
Only shortlisted applicants will be invited for the written test.
Non conformity of any of our above conditions will disqualify a candidate.
Applicants must be willing to work anywhere in Bangladesh.
Please note, canvassing in any form will disqualify an applicant.
Selection Procedure:
Only screening and short list applicants who meet qualifying requirements.
Candidates appear for a competitive written test.
Candidates have to face to face interview.
Candidates attend in Medical test.
Final short listed candidates will be selected and offer.
You will get further news of AB Bank Ltd Recruitment Management Trainee Officer 2015 and related from our website. So, to get more job news visit AllResultBD.com.