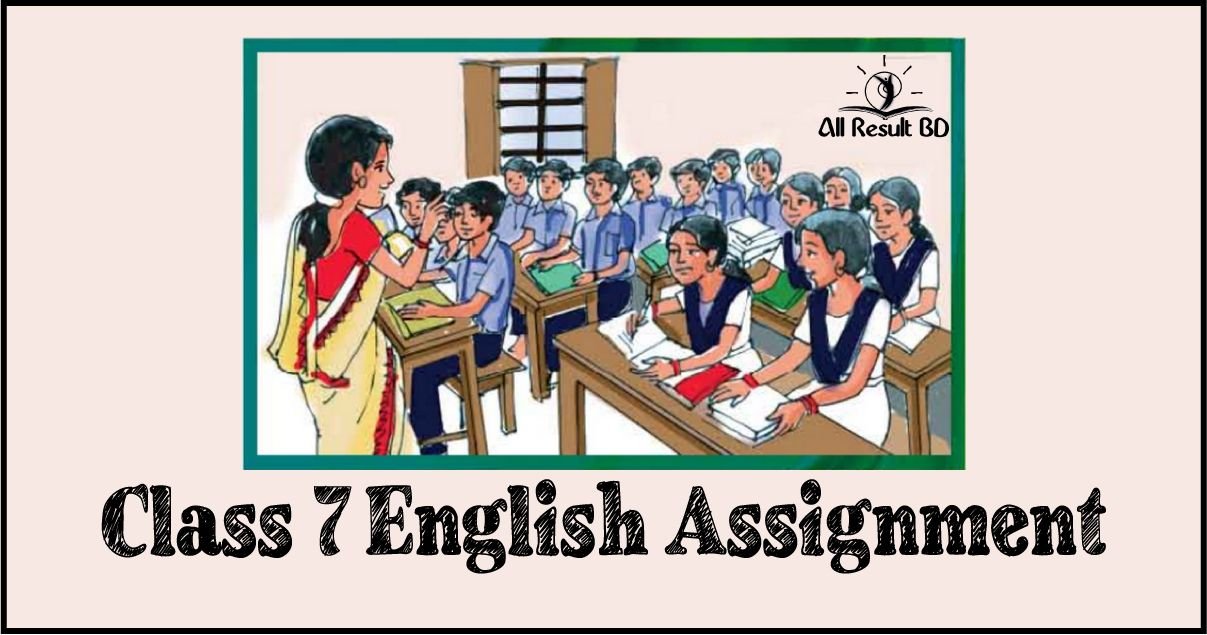 Today, we have come up with a new assignment topic for class 7 students. The name of the assignment topic is a day in Zishan s life. This assignment is based on lesson 1 from your English textbook and the page number is 54. After reading this topic, you have to write a daily routine according to your own. So now let us start making a daily routine without keeping any gap and try to follow the routine.
Read the lesson 1 on "A day in Zishan's life" (page no. 54) and make a daily routine accordingly for your own. Now try to follow your routine completely for the next three days without any gap. After three days, write on your note sheet/exercise book what you have really done for these three days and mention which portion of the routine you could not complete fully with practical reasons.
Read more…
Zishan s Daily Routine
If you are interested to know about Zishan s daily routine, you can see below:
6:30 am                         : wake up
7:00 am                        : breakfast
8:30 am —3:00 pm   : school
4:00 pm—5.00 pm   : snack and free time 5.00 pm-6.00 pm : study with maths / science teacher
6:15 pm—7:15 pm     : study with English / Social Science teacher
7:30 pm—8:30 pm   : homework
8:30 pm                      : supper
9:00 pm-10:00 pm  : TV
10:30 pm                   : go to bed
Zishan has an off day on Friday. But he studies religion for one hour from his religious teacher. He also tries to study his school subjects by himself. Frequently, he also goes to visit his relatives with his parents.
 My Daily Routine
Learning from the lesson of the textbook, you can make the below daily routine that you will follow for the next three days. After following it for three days, you need to write down your activities that you would exactly complete during your routine time. Your own daily routine can be like the below one:
5:30 am

5:45 am

6:00 am- 6:30 am

6:30am – 7 am

7:15 am

7:45 am – 9:15 am

9:30 am – 4.00 pm

4.30 pm-6.00 pm

6.00 pm-7.00 pm

7:15 pm—8:15 pm

8:30 pm—9:30 pm

09:45 pm

10:00 pm-10:30 pm

10:30 pm

: wake up

: Freshen up

: Prayer and Holy Quran recitation

: Exercise

: Breakfast

: Prepare for classes

: School

: Snack and play

: Study Math / English

: Study Science / Social Science

:Study Bangla / Home Science

: Dinner

: Watching Television

: Sleep
Following a daily routine always helps us to finish our works effectively. After making my daily routine I tried my best to follow it very strictly. Nowadays, I am very much used to my daily routine. On every Saturday at 10 am I go to school to submit my previous week's assignment. Moreover, when I get my next week's assignment, I always try to finish it as fast as possible.
As school is closed due to COVID-19, I have more free time in my hand to help my parents with different household chores besides studying in the free time. As it is not safe to go out to play with my friends on a field, I spent most of my time with my brother. Meanwhile I also try reading a lot of books, novels and newspaper in my spare time.
I have already finished reading a lot of books. I try to finish my home works promptly. My mother also helps me whenever I find difficulty in any subject. Although I have missed 2 of my activities which are watching television and playing. Because sometimes I take time to finish my homework, therefore I cannot play with my brother. Apart from these two I always try to follow my daily routine.
Check also: Class 7 Assignment 2022 Answer (All Subject)
Final Thoughts
Hopefully, you have got an idea of how to write your own routine by reading the lesson of a day in Zishan s life. We have tried to describe all the details clearly so that you can learn and use the idea to make your own content.