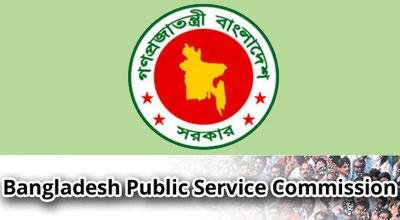 35th BCS MCQ exam will replace to essay-type question, a parliamentary regulator recommended on 3rd august 2014. The Bangladesh government finds out a substitute way of 35th BCS MCQ exam to spell disaster.
35th BCS MCQ Vs Essay-type question
If essay-type method really starts on 35th BCS preliminary Exam then it will need 66,666 working hours to end the primary shortlisting of the BCS applicants. At the present situation BCS preliminary (MCQ) examination can be read within a few seconds by a machine readable script and Bangladesh Public Service Commission can get the number of a candidate easily.
But if essay-type method is introduced then an examiner will minimum requires 20 minutes to get marks of a candidate. Besides the BPSC authorities is doubtful to get sufficient number of quality examiners, eventually failing the quality of the Bangladesh public servants.
From the last 1 decade, BPSC success to finish the BCS (the last 33rd) in 21 months (approximately) while our government gives requisition officially. If we take a look bank then we will notice that PSC had taken 39 months to finish 27th BCS examination. At present the commission generally takes 2 months publishes the result of the preliminary exam.
The PSC chairman, Ekram Ahmed said, MCQ is a recognized system now and introduction of essay-type question in the preliminary exam would need huge time then MCQ question. "We will send our feedback immediately we get a copy of the declaration of the watchdog," he also added.
The BPSC can refuse government decision on examination related issues, if they think this essay-type system is worse.
"There is no need for shifting the MCQ system which is now accepted by all quarters. A machine readable MCQ script can read easily in a few second. But an examiner will minimum requires 20 minutes to check one script. So how long time the PSC will take to publish preliminary results of over 220,000 scripts, said Anwarul Haque, ex-member of the PSC.
The MCQ system was not the right way of judging merit, said the prime minister's political adviser HT Imam.
It will be a great scope of corruption in the process. If any examiner wants they provide goods marks to unqualified applicants for some money. So the essay-type question must no way be introduced.
Now just tell us your opinion about the upcoming preliminary test method (essay-type question). Are you in favor of essay-type question system or MCQ system in preliminary test?