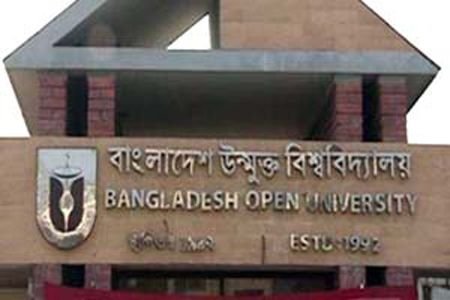 BOU ba/bss result 2012 Download. Bangladesh Open University published ba/bss final result 2012. This year percentage of successful candidates increased. Total 68.14% passed on BOU ba/bss result 2012.
BOU BA BSS result 2012
In Bangladesh Open University BA BSS exam total 26 thousand 804 students attended. Among them 18 thousand 268 students passed on BA BSS exam. In this exam, 2 have got 'A', 15 students have gotten 'A-' grade. Besides 632 students have gotten 'B+', 3,628 got 'B', Six thousand 440 students got 'B-', Five thousand 206 students got 'C+', two thousand 63 students got 'C' and 224 students got 'C-'.
This year BOU BA BSS exam total Nine thousand 575 male passed and passing rate 66.44%. on the other hand Eight thousand 689 female students passed where passing rate is 70.9%. So in the present year girls are ahead from the boys.
In the same time 1st, 2nd, 3rd, 4th,5th and 6th semester result was published, where candidates amount total 2,19,875.
BOU result will get Bangladesh Open University's all Sub-regional centers. Besides BOU ba/bss result 2012 will be published on our website and Bangladesh Open University official website www.bou.ac.bd and semester wise result will be published on www.exam.bou.edu.bd.
BOU ba/bss result 2012 by Mobile SMS
To get BOU ba/bss result 2012 from mobile; type on your mobile message option BOU<space>student ID (11digits without any space) and send on 2700 from Banglalink & for another operator send to 2777. For Example: BOU student ID 10023810001and send 2700 Or BOU student ID 10023810001 send 2700.
BOU ba/bss result 2012
Feel Free to ASK Question